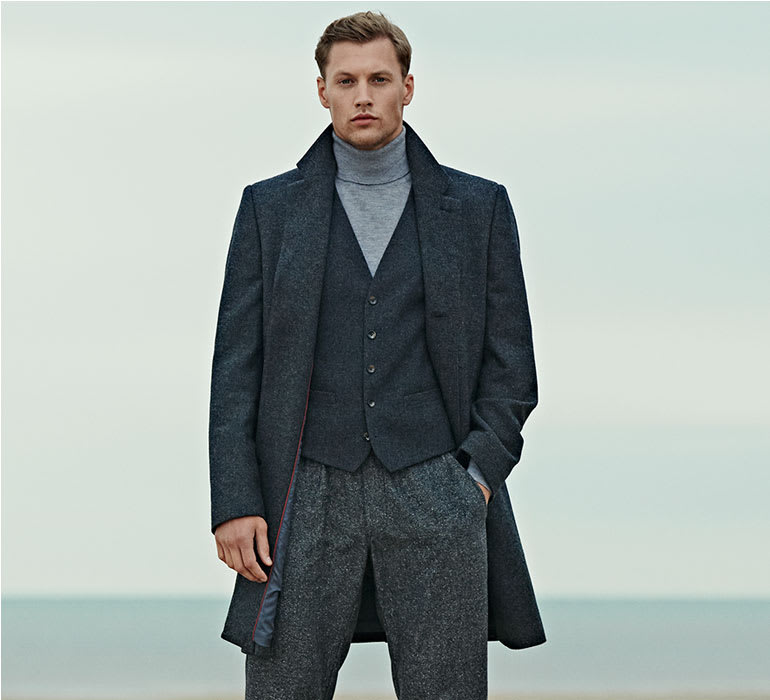 Fifty shades of grey (or camel)
You know the paint colour charts you get in DIY stores? They're the best guide to this kind of look. Pick garments in shades from the same colour family, just like the paint swatches, to create an overall tone-on-tone ensemble.
"Swap the ROLLNECK
for a grey marl T-shirt
to achieve a more casual look"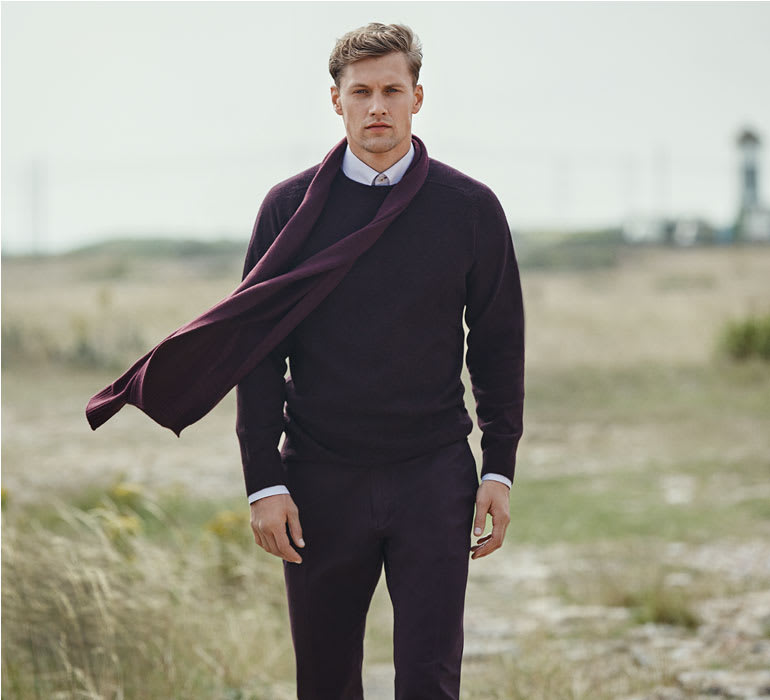 Just like wine, this case of burgundy is a fine vintage – great for trying now, it also ages well
Show off your true colours
Sure, greys and blacks are the easiest (and perfectly respectable) ways to recreate this look, but for the more confident, hues such as green, blue and red are the way forward. Plump for deep, saturated tones – wishy-washy this most certainly is not – for maximum impact.
Shop the edit
"If TOP-TO-TOE is too
much, swap the chinos
for dark indigo jeans"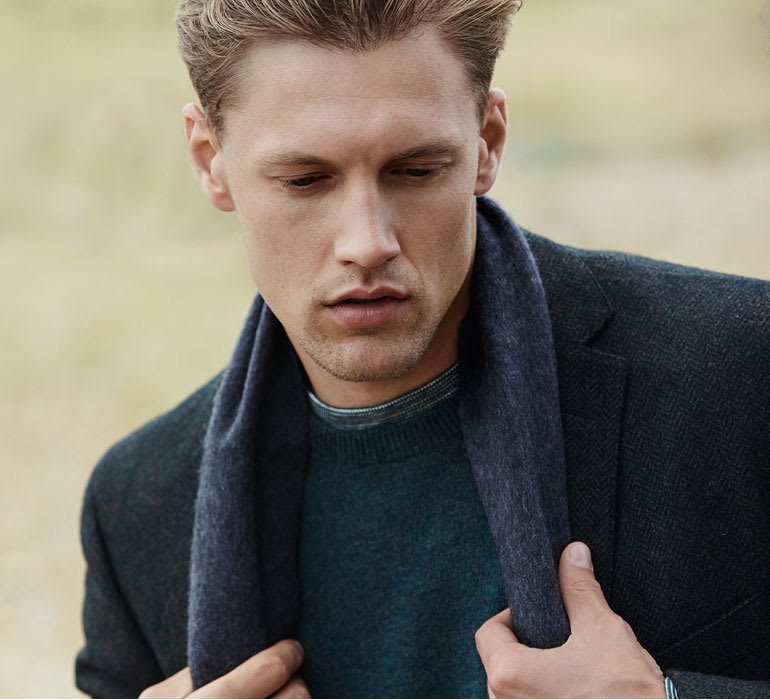 Trick up the texture
While keeping things plain and simple is often the right sartorial path, textures add an extra dimension to colour play. Where shades are similar, bring in a print or tactile material to create the nuance in tone you're looking for.
Shop the edit
"Look to WOOL and
cashmere layers for a
rich, autumnal feel"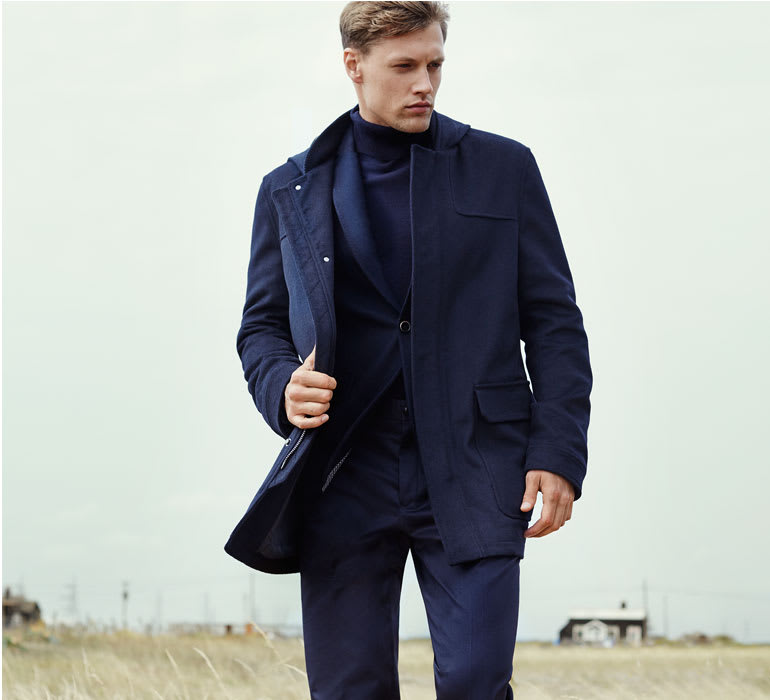 Man of the matchy-matchy
Now you've warmed up to the idea, it's time to stretch your legs with a full-on, one-colour-all-over outfit. Navy is particularly classy as it has the uncanny knack of always looking expensive. One for the purists: match everything down to the last detail (OK, maybe not everything) and you'll pass with flying colours.
Shop the edit
"GREY and black work
as well as navy
styled in a single tone"