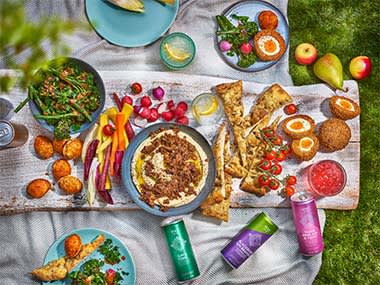 Bring on picnic perfection
Find everything you need for the tastiest al fresco lunch, like scotch eggs, dips and drinks, in store now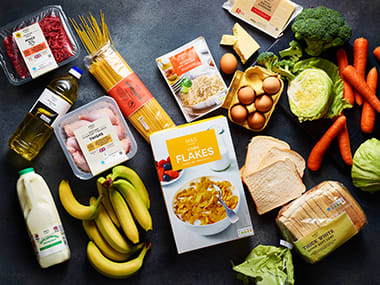 Ways to save
See how you can make BIG savings in store, from Remarksable Value store-cupboard essentials to our iconic Dine In deals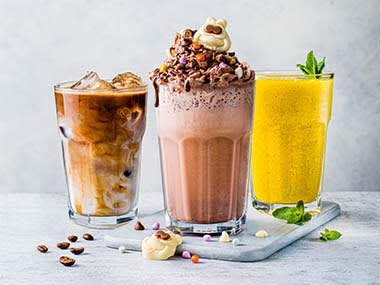 New in our café
Need a break from shopping? Pop into our café and enjoy a delicious iced drink, top-notch toastie or sensational sweet treat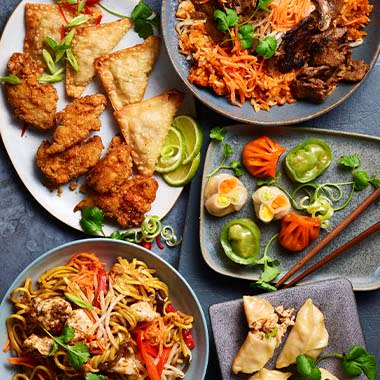 It's here: Asian fusion Family Dine In
Serve up the ULTIMATE Asian-inspired family feast with our new £20 Dine In deal. For just £5 per person, enjoy two mains, like chicken katsu curry and firecracker noodles, and four epic extras, like dim sum and sweetcorn fritters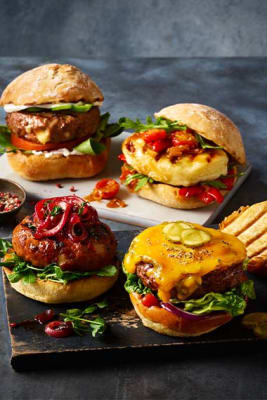 Barbecue season is here!
Whether you're firing up the grill or just want to enjoy a taste of early summer at home, discover our new-in barbecue beauties, like chorizo and manchego burgers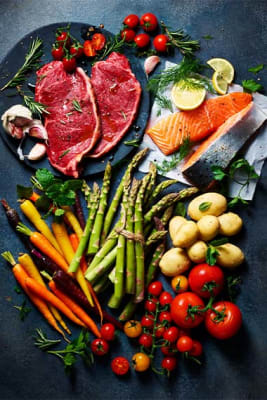 Fresh Market Update is back
From 100% British lamb and super-creamy Cornish Cruncher cheddar to the best seasonal vegetables like asapragus and jersey royals, discover why our food really is "not just any food"
The inside scoop
Discover our incredible new ice cream, gelato and frozen yogurt, plus serving suggestions and topping ideas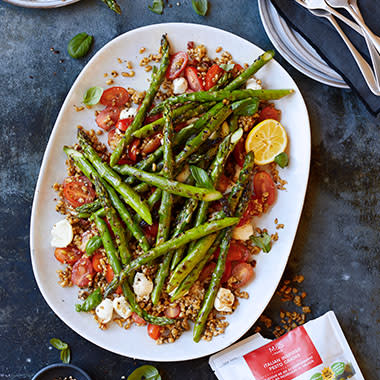 Fresh Market recipes
Be inspired by chef Chris Baber's incredible recipe ideas that put seasonal produce and British ingredients centre stage

Let summer celebrations be-gin!
Introducing this summer's must-sip tipple – our new strawberry gin liqueur. It's amazing served with tonic or used at the star of one of our epic cocktail ideas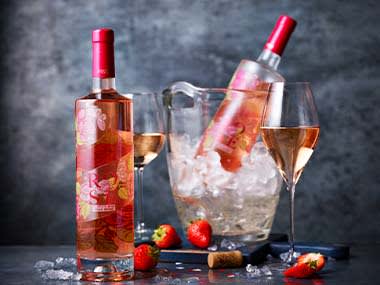 Yes way, rosé!
Warmer weather calls for one thing – rosé! Discover new arrivals, incredible cocktail ideas and more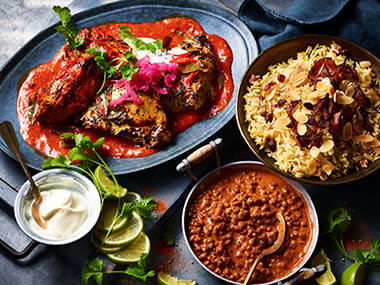 Discover Collection
Our Collection range offers outstanding quality right across our Foodhall, from showstopping Indian-inspired curries to top-quality British meat that's perfect for barbecue season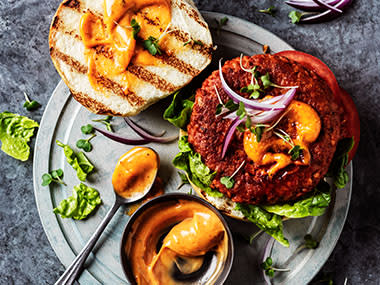 The ultimate plant-based barbie
Guaranteed to be a hit with vegans and meat eaters alike, our new range of Plant Kitchen grilling greats have landed in store