Fresh Market Specials


Fruit and veg


Pick up a pack of Picolini vine tomatoes for £2, a medium pineapple for 65p each, a pack of courgettes for 45p , and a punnet of ripen-at-home plums for just £1


Protein


Snap up great savings on delicious M&S Select Farms meat and fish in store now. Pick up a single rump steak for £3 (was £3.50), outdoor-bred pork loin steaks for £2.75 (was £3.50), two Cajun chicken breasts for £3 (was £4), outdoor-bred unsmoked gammon steaks for £3.50 (was £4.25), and two medium seabass fillets for £4 (was £5).

The fishmonger

Our great-value three-for-£10 offer on marked fish includes beer-battered cod and scraps, piri piri king prawns and tuna skewers.

Butcher's shop

Two for £5 on premium sausages and bacon. Take your weekend fry-up to the next level with outdoor-bred smoked back bacon, outdoor-bred pork and apple sausages, dry-cured unsmoked bacon, skinny pork sausages and lots more.

Nibbles

Pick up four nibbles for the price of three, like our mini chicken kievs, mini cheese burgers, mini pies and more

Enjoy our three-for-£7 offer on marked deli products and antipasti. Our wide range includes breaded Wiltshire ham, smoky paprika calamari and feta and herb pastries.

Delicious dinners

Discover our 3 for £10 deal in store. Choose from buttermilk chicken tenders, southern-style chicken tenders, Aberdeen angus beef burgers, lamb shish kebabs and posh dogs

Three British classics for £7. Fancy something comforting? Discover our range of classic dishes, including cottage pie, bangers and mash and fish and chips.

It's three for £7 on selected pasta dishes, from king prawn alfredo to spaghetti and meatballs and macaroni cheese.

Our super £6 stir-fry meal deal lets you pick one from each of the following: protein including Thai green curry and tofu panang; veg including rainbow stir-fry and edamame and pea; sauce including lemongrass and sweet chilli; noodles including Singapore noodles and high-protein pea noodles.

Three for £10 on breaded chicken.

Treats and snacks

Two for £3 on Percy and Colin sweets.

Two for £4 on tubs of mini bites. The sumptuous range includes chocolate chunk flapjacks, millionaire's and caramel crispy bites.

Our Percy biscuit tin is now just £3

Beers, wines, spirits, soft drinks and mixers

Save £1 or £2 on selected bottles of wine and prosecco, including Tangled Knot Zinfandel, Montepulciano and Conte Priuli Veneto blush.

Get £3 off Balfour sparkling brut and Balfour sparkling rosé, £4 off Miraval rosé, £7 off Ridgeview sparkling wine and £8 off Lanson black label brut and Lanson rosé.

Our single cans of Belgian lager are now only £1.

Save £10 on bottles of Laurent Perrier La Cuvée brut champagne and rosé champagne.

Save £1 on four packs of Asahi Super Dry, Helles lager and Session IPA. Save £1.50 on Peroni and Camden Town Hells and Camden Town Hells pale ale (all 330ml).

Save £4 on bottles of Aperol, Campari and Pimms (all 70cl).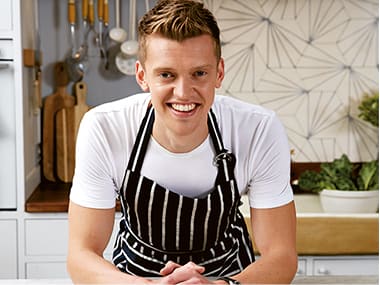 Chris Baber's recipe round-up
Looking for kitchen inspiration? Chef Chris Baber's family recipes are here to help