Fresh Market Specials

Get that party pumpkin – our M&S Select Farms pumpkins are just 65p each! Plus, pick up seasonal mixed squash for just £1, bags of zesty Kissable® apples with natural pink flesh for 85p each, and 'petrifying' persimmons for 65p each. Grab a pack of boo-tiful Santini tomatoes for only 65p in store now.

The fishmonger

Our great-value three-for-£10 offer on marked fish includes beer-battered cod and scraps, piri piri king prawns and tuna skewers.

Save £1 on delicious fresh sea bass fillets, always responsibly sourced.

Butcher's shop

Two for £5 on premium sausages and bacon. Take your weekend fry-up to the next level with outdoor-bred smoked back bacon, outdoor-bred pork and apple sausages, dry-cured unsmoked bacon, skinny pork sausages and lots more.

Get set for some hearty winter cooking with £1 off M&S Select Farms beef casserole mix, and save 50p on succulent beef sirloin steak.

Nibbles

It's 4 for 3 on our amazing range of Christmas party food. Choose from a delicious selection including mini beef Wellingtons, banging cauliflower nuggets, king prawns in blankets, posh cheesy beans on toast and lots more.

Enjoy two for £4 on flavour-packed soups – great for a healthy and hearty lunch.

Delicious dinners

Discover our 3 for £10 deal in store. Choose from buttermilk chicken tenders, southern-style chicken tenders, Aberdeen angus beef burgers, lamb shish kebabs and posh dogs

It's three for £7 on selected pasta dishes, from king prawn alfredo to spaghetti and meatballs and macaroni cheese.

Our super £6 stir-fry meal deal lets you pick one from each of the following: protein including Thai green curry and tofu panang; veg including rainbow stir-fry and edamame and pea; sauce including lemongrass and sweet chilli; noodles including Singapore noodles and high-protein pea noodles.

Get six free eggs when you buy one of our reusable egg carriers in selected stores.

Treats and snacks

3 for 2 on boxes of six mince pies. Choose from iced top, all butter, puff pastry and lattice top

Two for £3 on Percy and Colin sweets.

Two for £4 on tubs of mini bites. The sumptuous range includes chocolate chunk flapjacks, millionaire's and caramel crispy bites.

Beers, wines, spirits, soft drinks and mixers

Save £1 or £2 on selected bottles of wine and prosecco, including Gold Label sauvignon blanc, montepulciano, and prosecco brut and prosecco rosé.

Get £3 off bottles of Taylors late bottled vintage port

Get £10 off bottles of Laurent Perrier La Cuvée Brut champagne and Laurent Perrier rosé champagne.

Enjoy £7 off Ridgeview sparkling wine

Save 1/3 on bottles of gold label rosé

Save £1 on a six pack of Heineken , or Birra Moretti (330ml)

Get £3 off selected bottles of quality low-and no-alcohol spirits, such as Warner's pink berry botanical spirit and Everleaf aromatic non-alcoholic aperitifs. Cheers!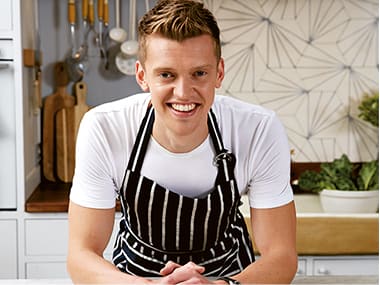 Chris Baber's recipe round-up
Looking for kitchen inspiration? Chef Chris Baber's family recipes are here to help