Fresh Market Specials


Fruit and veg


Every week, you can pick up a range of M&S Select Farms produce for just 65p each. Choose from mini San Marzano tomatoes, grapefruits, lemons and limes, and apples.

Protein


Serve up a fuss-free midweek chicken dinner with our Cook with M&S sweet and smoky spatchcock chicken now only £5 (was £7).
Seasoned and slowly cooked for hours, so you don't have to, our £4 duck legs are now only £3 and served with a port and orange sauce.
Pull out all the stops with our wild Atlantic scallops now just £5.50 (was £7.50).
For only £3, try our super succulent peppered pork loin steaks (was £4).
Tuck into a 100% British M&S Select Farms steakhouse rump steak for only £6 (was £8).
Save on our delicate loch trout fillets now just £3.50 (was £4.50).

Fruit and veg

Fill your fruit bowl with deliciously zesty easy peelers, now with 50p off.

Buy two prepared salads for £3.50. Our tasty range includes orzo pasta and roasted tomatoes, sweet chilli noodles, herby black quinoa and feta, and Moroccan fruity couscous.

The fishmonger

Our great-value three-for-£10 offer on marked fish includes beer-battered cod and scraps, piri piri king prawns and tuna skewers.

Butcher's shop

Two for £5 on premium sausages and bacon. Take your weekend fry-up to the next level with outdoor-bred smoked back bacon, outdoor-bred pork and apple sausages, dry-cured unsmoked bacon, skinny pork sausages and lots more.

Delicatessen

Enjoy our three-for-£7 offer on marked deli products and antipasti. Our wide range includes breaded Wiltshire ham, smoky paprika calamari and feta and herb pastries.

Delicious dinners

Three British classics for £7. Fancy something comforting? Discover our range of classic dishes, including cottage pie, bangers and mash and fish and chips.

Get a slice of our pizza meal deal, and get two stonebaked pizzas and two tasty sides for just £10.

It's three for £7 on selected pasta dishes, from king prawn alfredo to spaghetti and meatballs and macaroni cheese.

Our super £6 stir-fry meal deal lets you pick one from each of the following: protein including Thai green curry and tofu panang; veg including rainbow stir-fry and edamame and pea; sauce including lemongrass and sweet chilli; noodles including Singapore noodles and high-protein pea noodles.

Three for £10 on breaded chicken.

Pick up a family favourite meal of chicken nuggets, spiced potato wedges and sweetcorn, all for just £5.

Treats and snacks

3 for 2 on our range of fa-boo-lous Halloween sweet treats, including fizzy whizzy jelly bats and bubbly boo chocolate ghosts.

Pick up two bags of our hand-cooked and ridge-cut crisps, made from 100% British potatoes, for just £2.

Two for £3 on Percy and Colin sweets.

Two for £4 on tubs of mini bites. The sumptuous range includes chocolate chunk flapjacks, millionaire's and caramel crispy bites.

Beers, wines, spirits, soft drinks and mixers

Save 1/3 on selected fizz!
Choose from Conte Priuili ORO prosecco, Bellante sparkling rosé and lots more.

Treat yourself or someone special to a bottle of Cremant de Bordeaux or Cremant de Bordeaux rosé (or pick up both), now just £8 a bottle.

Brewed in Bermondsey, our Anspach & Hobday beers are now only £1.50 each.

Save £1 on perfect barbecue wines, including Nellaluna pinot grigio, Clock Tower sauvignon blanc and pinot grigio rosé.

Save £1 on selected Brewdog beers and Shinga lager.

Save £1.50 on four-packs of selected Camden Town lagers and pale ales.

Save £2 on 12-packs of Heineken and San Miguel.

Save £2 on selected wines, like beaujolais, Loire Muscadet and Casa Leona sauvignon blanc.

Save £3 on selected bottles of Malfy gin and Absolut vodka.

Save £4 on selected spirits that are perfect for a summer cocktail! Choose from Pimms, blood orange negroni and aperitivo liqueur.

Save £5 on bottles of Jameson's Irish whiskey and Havana Club rum.

Treat yourself or someone special to a bottle of Moet champagne, now with £5 off.

Save 1/3 on our Tawny port decanter (50cl).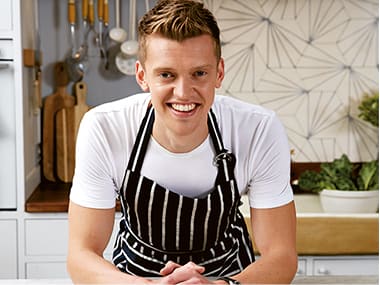 Chris Baber's recipe round-up
Looking for kitchen inspiration? Chef Chris Baber's family recipes are here to help