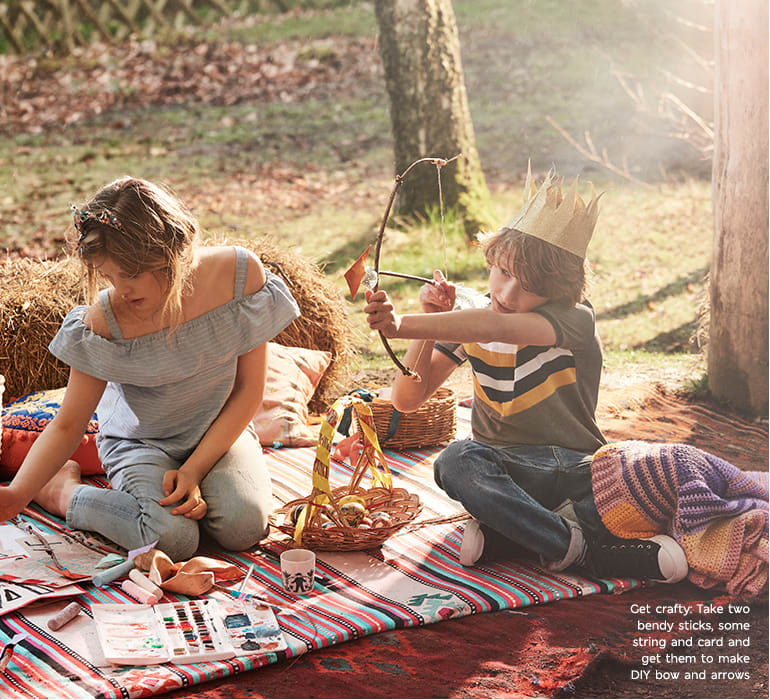 Get cracking
With longer days and a milder temperature, the Easter holidays are a great opportunity to get the children out in the elements again. And you never know, weather permitting, you may able to indulge them in their first al fresco meal of the season. Pep up the picnic with indulgent Easter treats. Stuff a hamper withour bestselling jigsaw sandwiches, hot cross buns – this year we've extended our range to include delicious new variations like savoury cheese and onion – and a rainbow of chocolate mini eggs (available in store).

Just add a cosy rug and a bag of crafting activities to keep them busy. Why not get them to decorate one of our straw hats with edible eggs, flowers or quirky accessories for a fun take on the Easter bonnet? If the weather doesn't play ball, transfer the whole scene to the kitchen floor.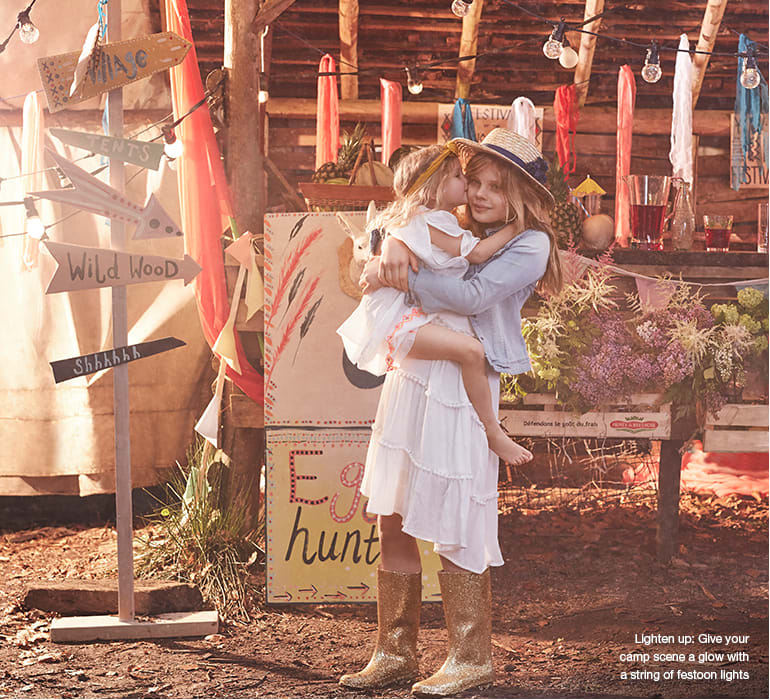 Hop on the bandwagon
If you're camping, glamping or visiting family, ensure they're kitted out in the right gear. April means showers are likely at some point so pack the wellies and warmer layers – our new hoodies are cosy on the inside and come in a kaleidoscope of shades. If you're going away, why not fill a bag with fancy dress pieces and let them enjoy dressing up everyday looks. For extra fun, they'll love customising their outfits with ribbons, feathers or flowers so they're all set to hit the Easter egg hunt in style.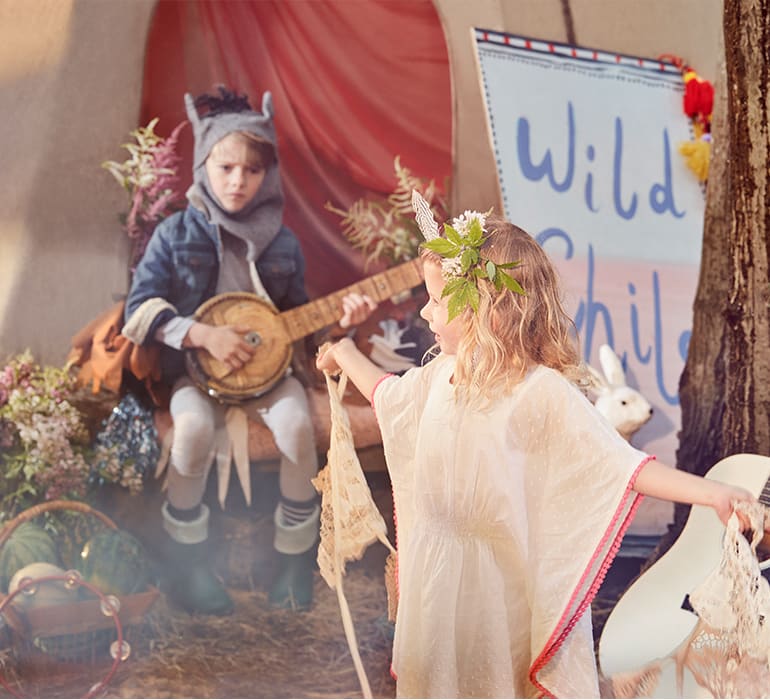 Where the wild kids are
Children of all ages love an Easter egg hunt. Whether you're in an idyllic woodland setting or simply hanging out at home, it's a fun and super-easy activity to organise. Simply write some clues on coloured paper (cut into egg shapes if you're feeling inspired) and lay them around your allocated space. Now hide your prizes – chocolate eggs are the obvious choice but you can add non-edible treats like novelty egg cups, small soft toys or mini craft kits. Make life even easier with the help of our Easter egg activity pack, which includes everything you'll need. Happy hunting!