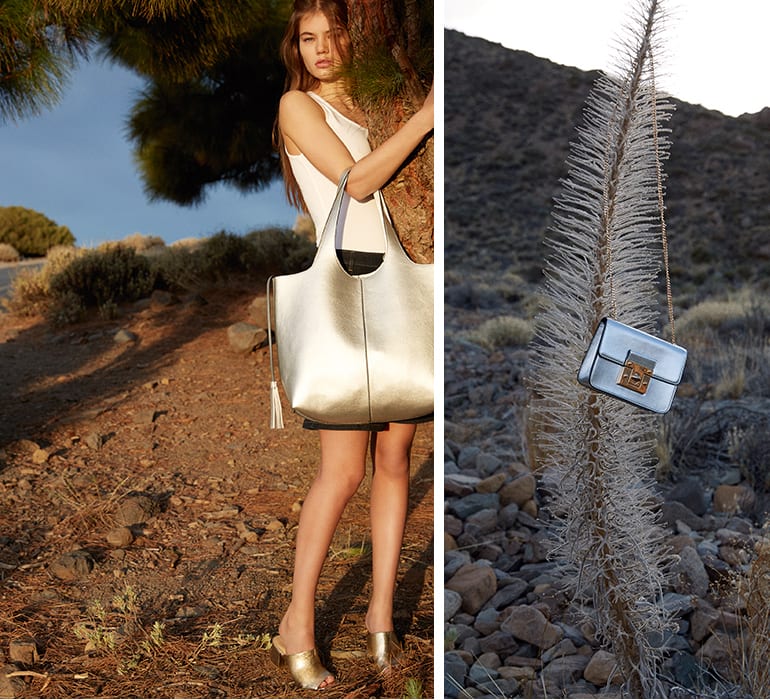 Molten matter
All that glitters and glistens… Make like a magpie and home in on metallic accessories. They run the gamut from futuristic (see chrome finishes and modernist silhouettes) to vintage (washed gold and platform sandals ooze an ornately throwback charm) and yet, they feel entirely now.
Choose your finish – from pewter to pure silver and gold – and take it from sunset to sunrise, be it an oversized tote for a touch of urban daytime glamour or molten block heels that are destined for the dancefloor.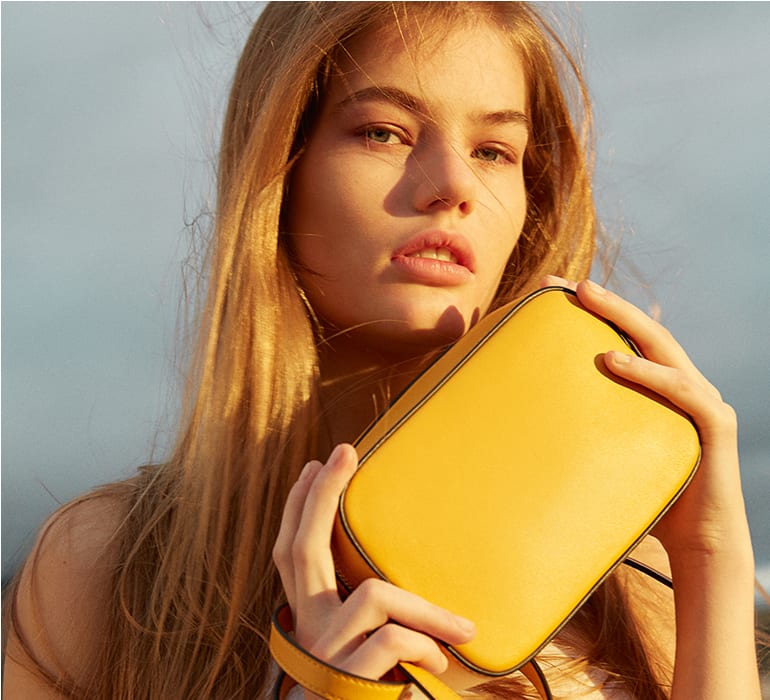 Shades of summer
There are two opposing colour stories happening now in accessories. One is a big return to primaries, such as red and yellow, which instantly add drama to wardrobe basics like a white tank top and denim. The key is to let them become the focus and pare everything else back.
The other story is a new appreciation for earthy, neutral tones, from tobacco to terracotta. These hues have given rise to some interesting shapes; note the favourite backless mule in smooth tan, which now has the power to update everything from love-worn jeans to a time-honoured summer dress.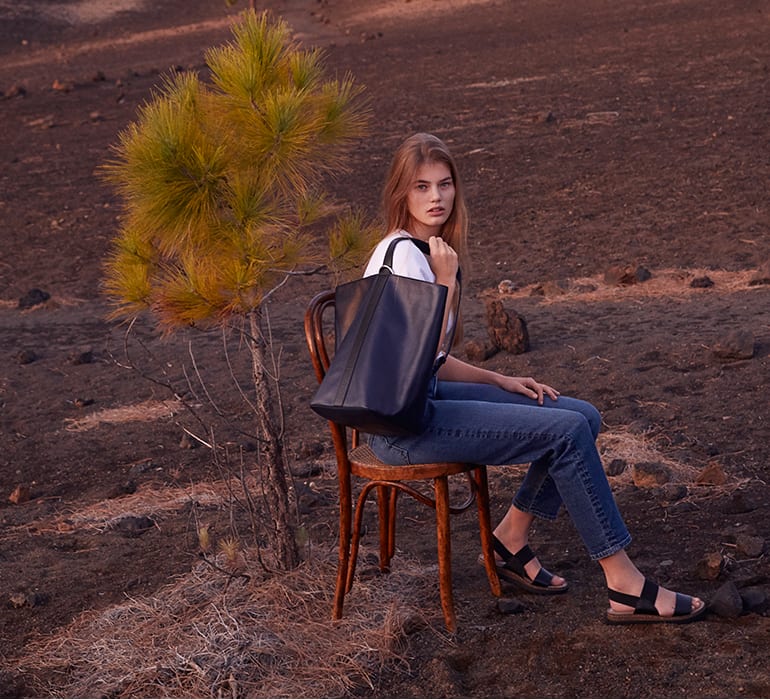 The new black
Simplicity now reigns supreme when it comes to bag silhouettes – but details matter. Brash look-at-me hardware has taken a back seat in favour of more sculptural or architectural accents – a large gold ring, neat clasp, and considered hinges are all perfect examples of the new directive.
This approach to minimalism is witnessed too in shoes; the peep-toe platform, the point-toed slingback (see it as your update to the ballet slipper) and the two-strap flat sandal are the new go-tos. Summer black is chic, classic and smart, guaranteed to see you through this season and beyond.