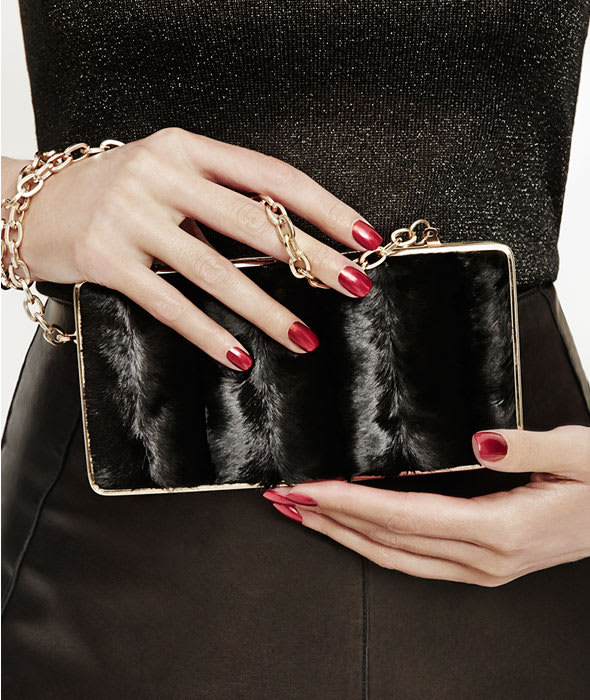 Update play-it-safe red
A glossy red mani always makes a timeless beauty statement. This season, give the classic look a modern makeover by embracing the new supercharged reds with a decadent metallic lustre – they look beautiful against a little black clutch and ooze posh-night-out style credentials.
1. File nails into a 'squoval' shape (rounded edges into a slightly square oval). Bold colours look best on natural-shaped tips – plus it elongates the appearance of fingers.
2. Metallics show more nail imperfections than opaque shades, so buff first before lacquering with a base coat.
3. After applying two coats of colour, add a plumping top coat to give a 3D edge to the metallic effect.