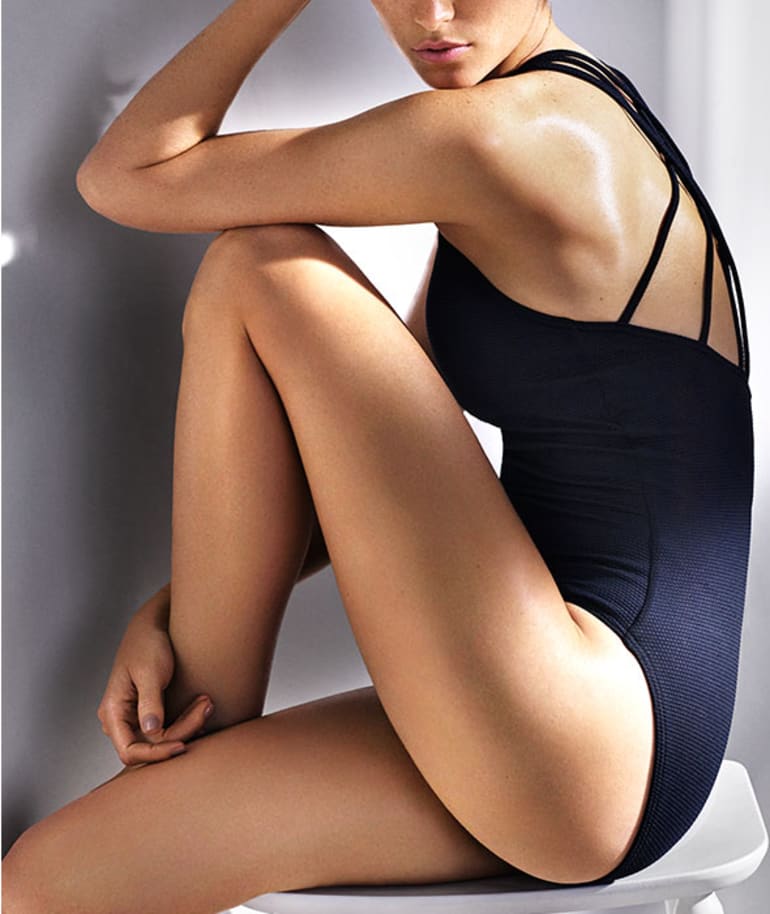 Summer fix 1: spots
Brown sun spots? Aging pigmentation marks are a summer souvenir we could do without. A broad-spectrum sun cream (SPF30 or higher) is the best insurance policy – one with skin-brightening agents goes further to prevent damage and fade the sun sins of your past.
In-grown hair alert? A side-effect of waxing and shaving, exfoliating is key to stop in-grown hairs forming. Or there's Bliss' Eliminating Pads which are pre-drenched in exfoliating agents to keep bumps at bay.
Body blemishes? Take one heatwave, add sweat, skin oil and sun cream and you've got the perfect conditions for body breakouts. A liquid exfoliant with glycolic acid is a great spot fixer that can reduce further breakouts, too.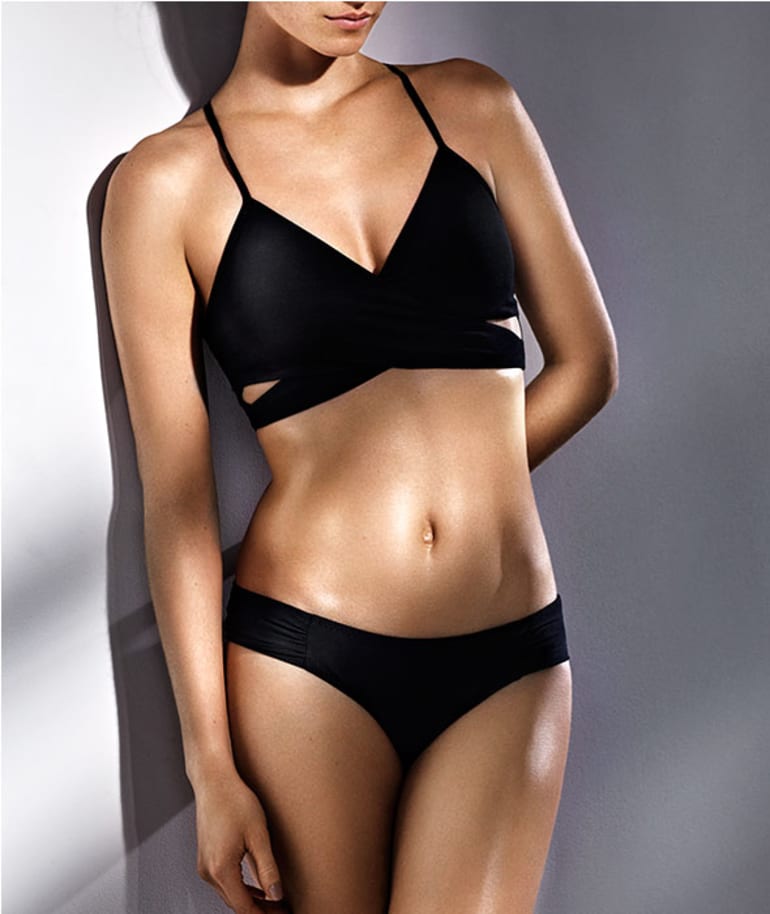 Summer fix 2: cellulite
One month before the beach: It takes around 28 days to see results from most skin-firming or cellulite creams. Exfoliating beforehand can help them sink in – vigorous massage as you apply cellulite busters helps supercharge the effects.
Two days before the beach: A fake tan is a quick fix that softens the look of stretch marks, spider veins and cellulite. If you're a nervous first-time tanner, try St Tropez's Gradual Tan In Shower Lotion – a fuss- and mess-free bestseller you can use in the shower.
One hour before the beach: Our genius range of Secret Slimming Swimsuits are a savvy pool-side pick – with discreet tummy-control technology, they streamline the look of lumps and bumps in a second.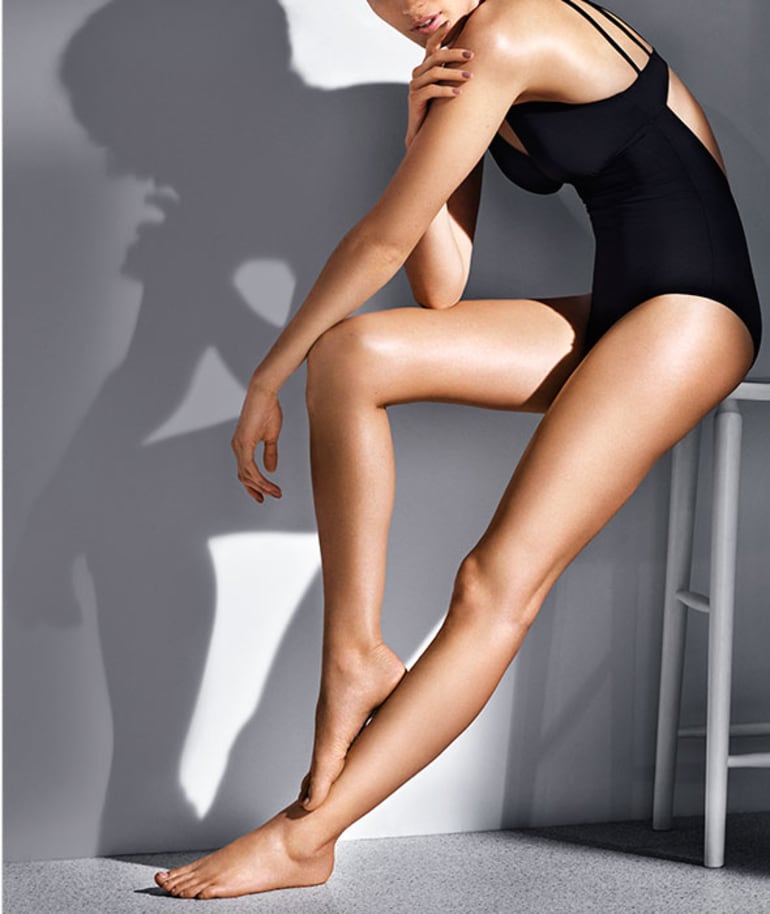 Summer fix 3: dry skin
Scaly-looking legs? Skin on the body has fewer oil glands than the face, putting legs in the dehydration danger zone. Oils are a quick fix because they have a natural affinity with skin – load up on L'Occitane's Shower Oil, which offsets the drying effects of washing.
Bumpy sandpaper skin? Red, rough spots found on the backs of upper arms or the front of thighs are caused by a build-up of dead skin blocking the hair follicle. Products containing exfoliating actives such as AHAs get tough on roughness.
Cracked heels? More efficient than a pumice stone, the Electric Foot File is a lifesaver when you need to whip neglected soles into shape. It buffs away hard skin in seconds.