LOVE STORIES
WITH A DIFFERENCE
This Valentine's Day, we're celebrating all kinds of love with our Say It Now campaign. Here are some stories to get you thinking – who will you be saying 'I love you' to?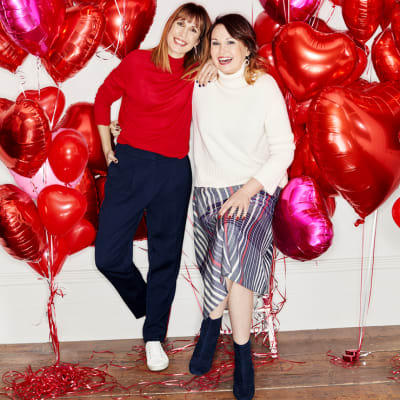 "She's my sister – and my best friend"
Nathalie Bailey-Flitter (left) wanted to share her love for her sister Tanya Walker (right), who lost her husband Colin to cancer last year.
Nathalie:
"In November 2016, my little sister Tanya's husband Colin was diagnosed with bowel cancer, and lost his fight last September. Despite all she has been through, the strength, resilience and dignity she's shown is incredible. She's held down a full-time job, continued to be an amazing step-mum and raised money for cancer charities. She doesn't think she's done anything special – but I want her to know how amazing I think she is."
Tanya:
"Nathalie has been by my side through some of the most difficult times of my life, finding the best ways to help when even I didn't know what I needed or wanted. She is the best friend I have ever, and will ever, have. I miss Colin terribly but I try to seek out a positive in every day, whether it's a small act of kindness or a good deed. Each day I get is one that he doesn't, so I have to live it for the both of us and make it count."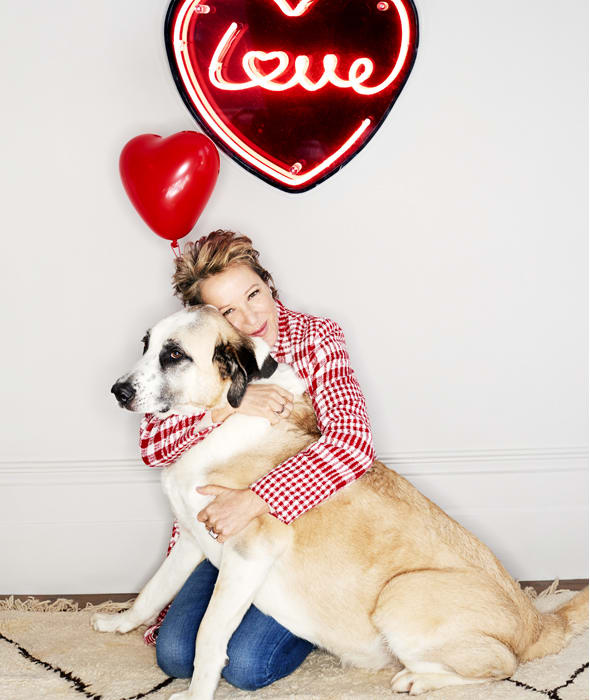 "When I saw Lenny it was love
at first sight"
Nikki Tibbles' rescue dog Lenny inspired her to set up an animal charity.
"I got Lenny seven years ago from an animal shelter in Spain. He'd been thrown 40 feet down a dry well and had his legs broken. As soon as I saw him I knew I was going to take him home – it really was love at first sight. He's a 65-kilogram force of nature – a big, gentle soppy giant who is so loving and affectionate. He puts his head on my lap, looks up at me, and I just melt. Wherever I go, Lenny is right there by my side, like my shadow. He sleeps at the end of my bed so is the first thing I see in the morning and the last thing I see at night. He also holds a very important place in my heart because rescuing him opened me up to the animal cruelty in this world and is part of the reason I set up my rescue-dog charity, the Wild At Heart Foundation, to help reduce the world's stray dog population and educate people to treat animals with compassion and kindness."
"We've been happily married for
60 years"
Arthur and Avril Lloyd celebrated their diamond wedding anniversary last year.
Arthur:
"Avril and I met at a dancehall in Widnes in the 1950s. I still remember what she was wearing – a striped blue and grey skirt and a blouse, with her curly hair down past her shoulders. By our second dance, I knew she was the one for me. I'd be lost without her – she keeps me going through everything. She's very calm in a crisis, too. She's my rock – and we still go dancing on a Saturday night."
Avril:
"You've got to have a sense of humour to be married this long and we make each other laugh a lot. The time has flown by. We celebrated our diamond wedding anniversary last year and, instead of gifts, asked people to donate to Halton Haven, a local hospice. We raised £1565. After 60 years of marriage, we didn't need any more teapots or tea towels!"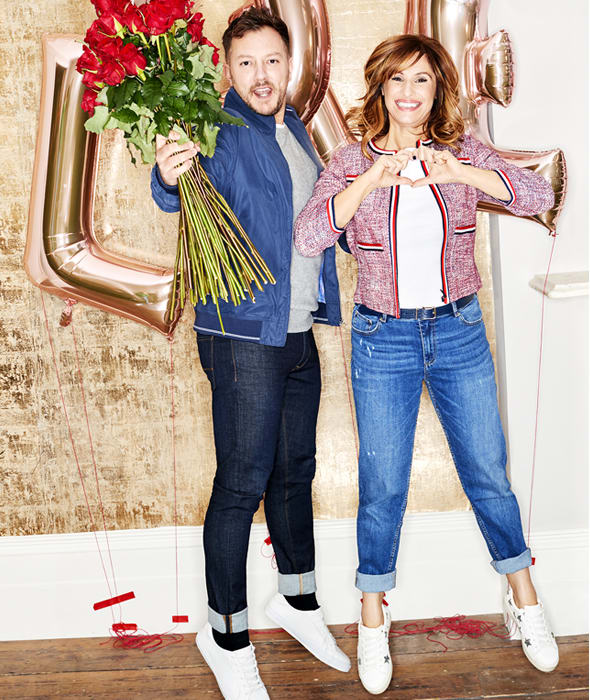 "It took us 25 years to find each
other again"
Childhood sweethearts Alisar Hassanyeh and Dan Murphy were reunited in 2015 after 25 years apart.
Alisar:
"Dan and I first met when we were eight and nine years old and played out on the same street in Newcastle. We were each other's very first boyfriend and girlfriend, but lost touch. We met again 25 years later through work. I wasn't sure about the idea of soulmates before, but he's definitely mine. He proposed on the finish line of the Great North Run last year – but I told him he could only do it if we raised £500 for Out of Sight, a local charity that I'm a patron of. Luckily we did! We plan to marry next year – he's my first love and my last."
Dan:
"Before Ali and I were reunited, I assumed I would never experience what some people have together. I'd searched and searched and never found it — but she'd been there all along. Being with her feels so completely right. She's such a joy to be around. She has such a kind heart and makes everyone smile. I didn't think I believed in fate but now I think it must exist."