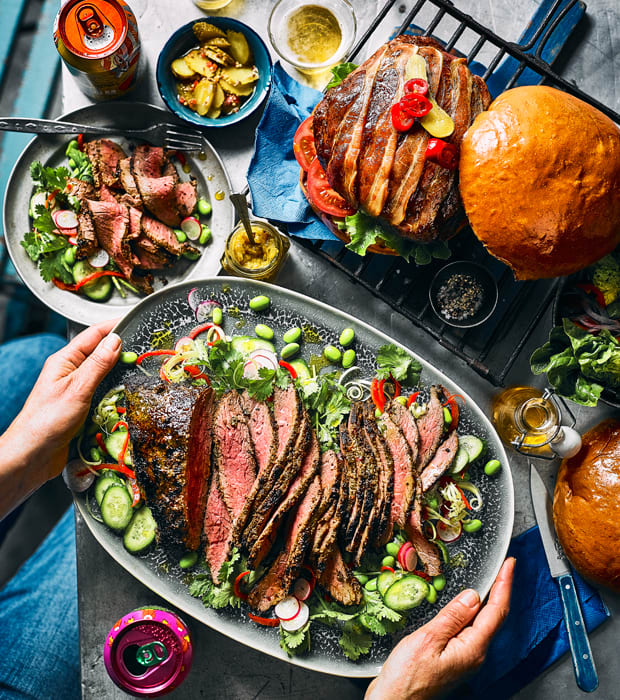 Share the love with Dad this Father's Day, 16 June, by firing up the grill for a pull-out-all-the-stops family barbecue. And if the weather doesn't play ball, the good news is these easy ideas taste every bit as delicious cooked indoors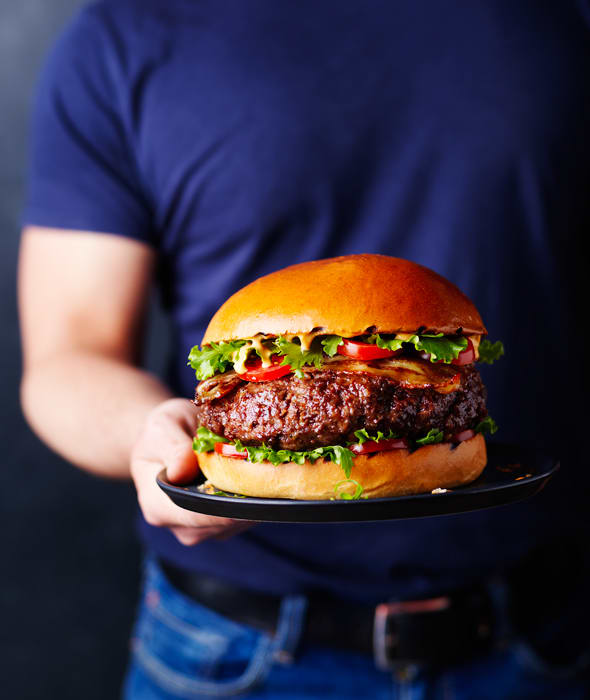 The daddy of all burgers
It wouldn't be a Father's Day barbecue without a burger, and Dad isn't going to forget this one. New in store now, our daddy of all burgers is a supersize take on the grilling favourite that feeds four people. It's made with moreish pulled barbecue beef wrapped in smoked streaky bacon, with a cheese sauce (yes, that's right – inside the burger!) that melts as the patty cooks and oozes out when it's cut. Don't forget to pick up our specially-created extra-large burger bun to go with it and serve alongside crunchy lettuce, tomatoes, ketchup and a splodge of our special burger sauce. Brownie (or should we say burger) points from Dad, guaranteed.
The made-for-sharing steak
For a great-value cut that cooks brilliantly on the barbecue, try our garlic and herb flat iron steak. This tasty butcher's favourite from the shoulder has all the tenderness of sirloin, with marbled fat for a rich flavour. Our version – fully traceable British beef from Select Farmers we know and trust – comes with a herby, garlicky marinade of rosemary, bay, thyme and sage. Cook over a high heat for around eight minutes, then rest while you prepare a vibrant salad to serve alongside it – thinly sliced cucumbers, edamame beans, radishes and red chilli work brilliantly. Once it's rested, slice the steak thinly and serve on top of the salad, with an ice-cold beer to wash it down.