THE ULTIMATE GUIDE TO WOMEN'S JEANS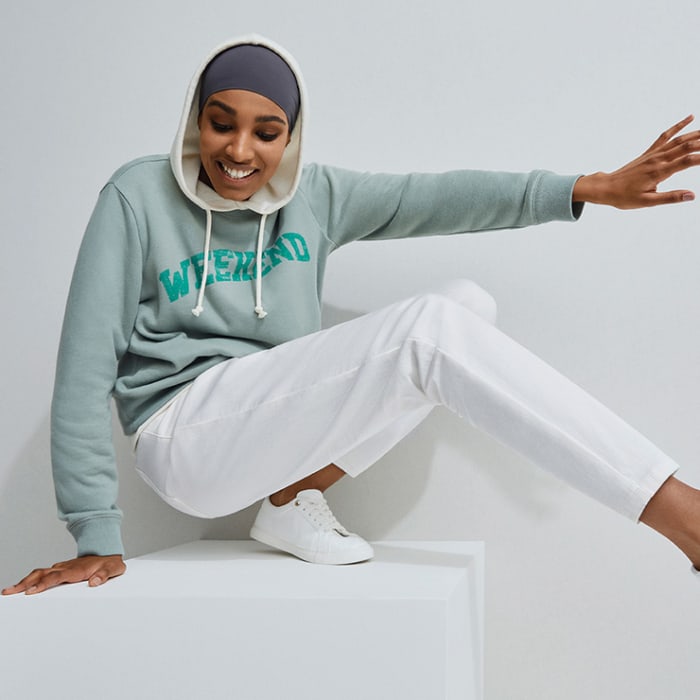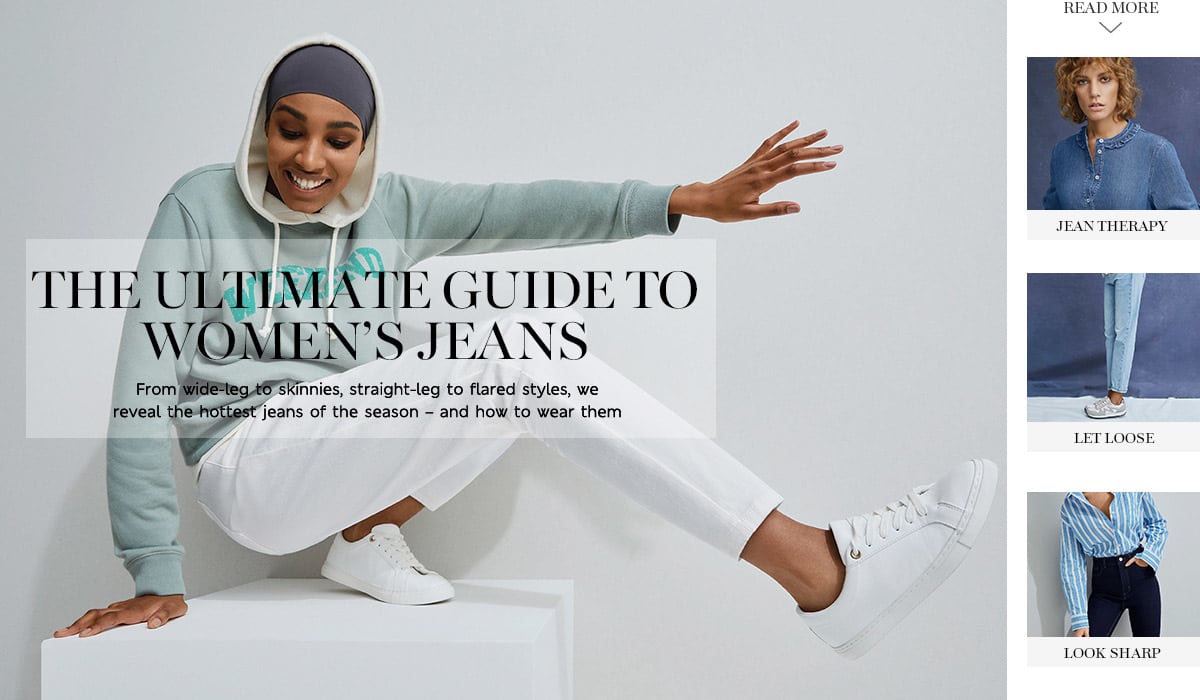 From wide-leg to skinnies, straight-leg to flared styles, we reveal the hottest jeans of the season – and how to wear them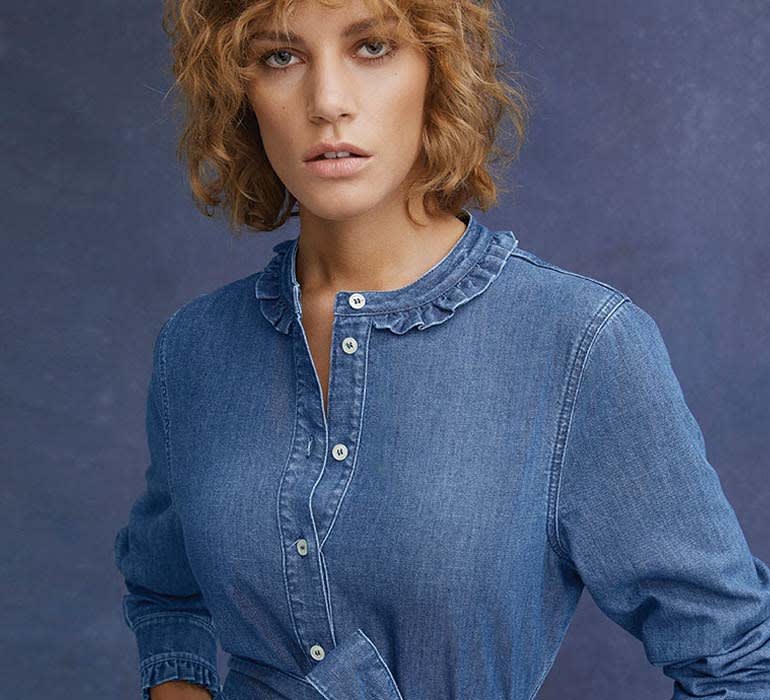 Dust off your denim
With elasticated waistbands and stretchy jersey galore, we haven't exactly been in the headspace for denim this past year. But – whisper it – there does come a point where you want to wear something other than leggings. In fact, a good pair of jeans might be just what you need to mentally shift from boring, stay-at-home life to a glittering, wow-I-can-actually-go-out-again future. And it's not just jeans: with denim shirts, dresses and jackets all taking centre stage this season, it's time to re-embrace an old friend. Plus, all M&S denim is made from 100% responsibly sourced cotton, and is now made with 86% less water compared to the industry average for garment-finishing (according to Jeanologia), so you can feel good about your sustainability credentials, too.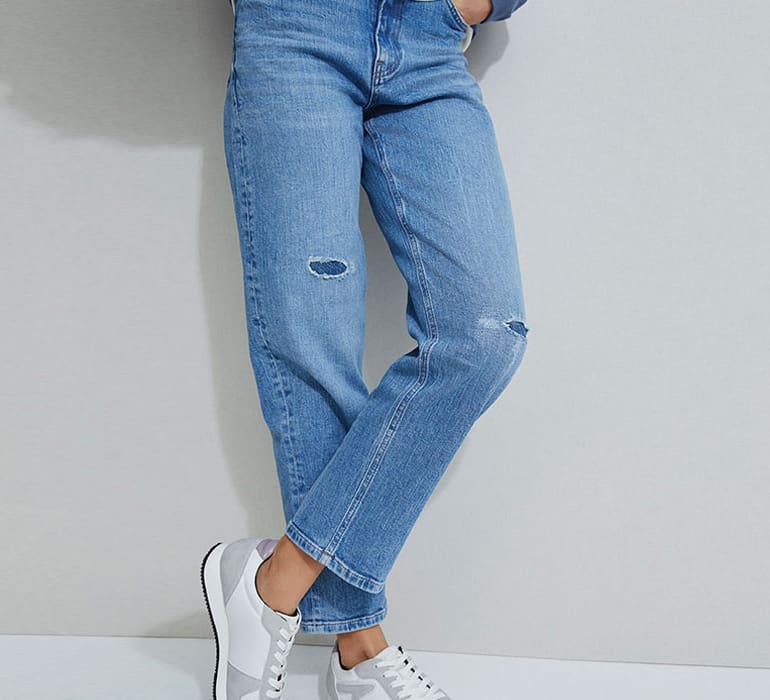 Keep comfy in looser styles
If the joy of wearing sweatpants day in, day out has worn thin, but you still want to replicate that unrestricted sense of comfort, then the fashion gods have been kind to you, anointing looser leg styles – such as boyfriend and mom jeans – as firmly on-trend. Tuck in your top and belt at the waist for a defined silhouette or embrace a casual vibe with hoodies and trainers.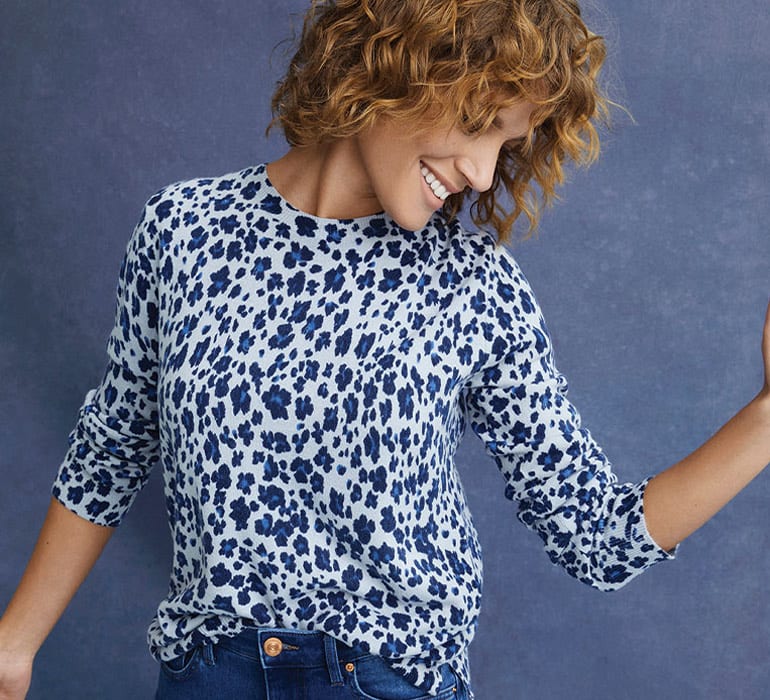 Add a touch of smart to your casual
Craving outfits with a bit of polish? While dry-clean-only cigarette pants and tailored skirts might seem unfathomable right now, you can introduce an element of smart-casual through your choice of denim. Sharp cuts, such as slim-leg or flares, in a dark indigo wash tend to look the most dressed-up. Perhaps it's even time to consider a shirt – albeit an oversized, laid-back one.