HOW TO THROW A BABY SHOWER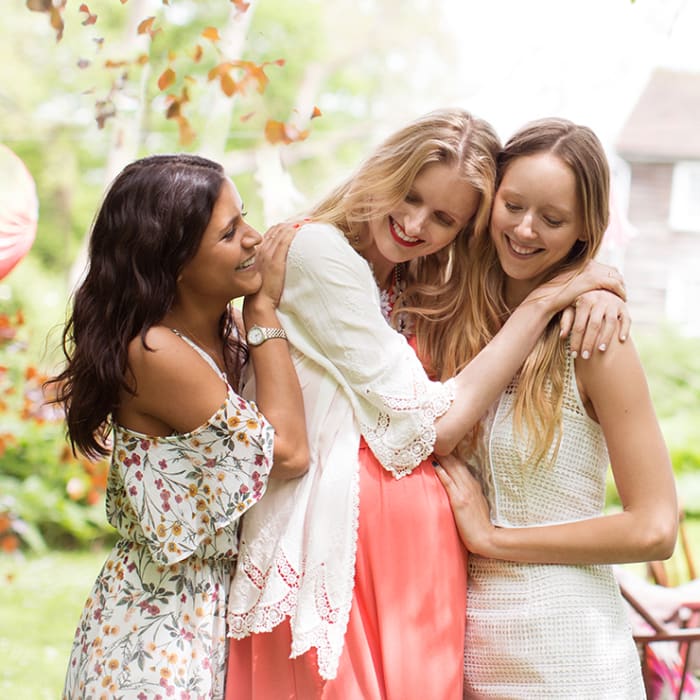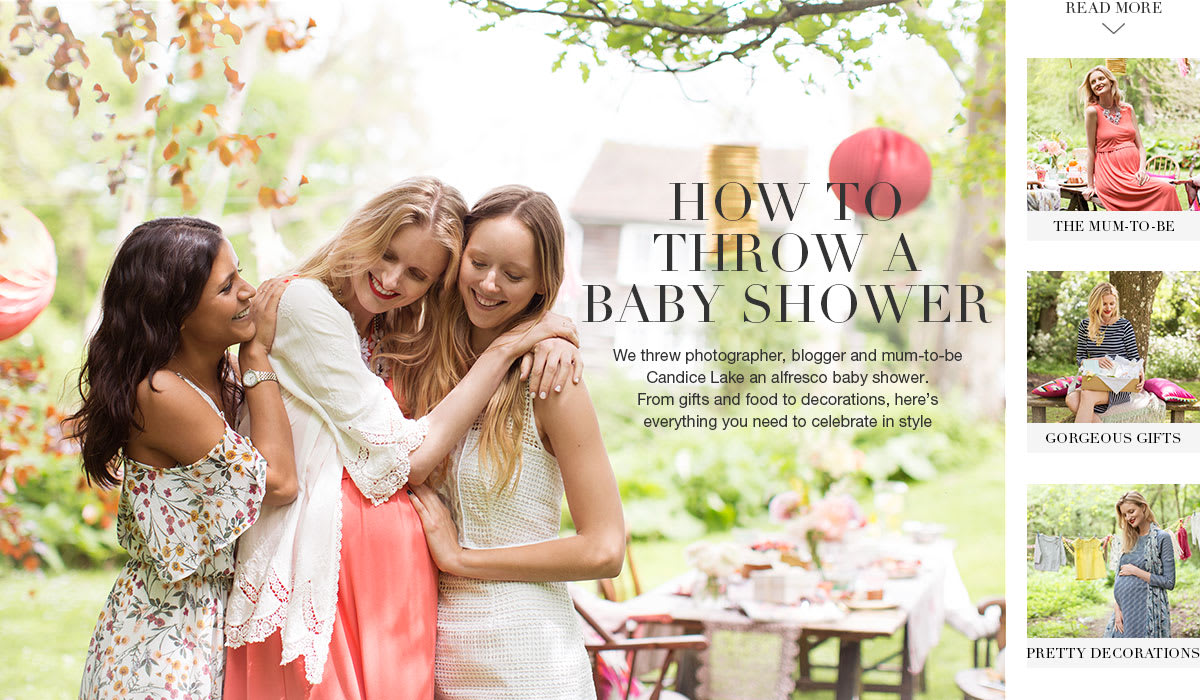 We threw photographer, blogger and mum-to-be Candice Lake an alfresco baby shower. From gifts and food to decorations, here's everything you need to celebrate in style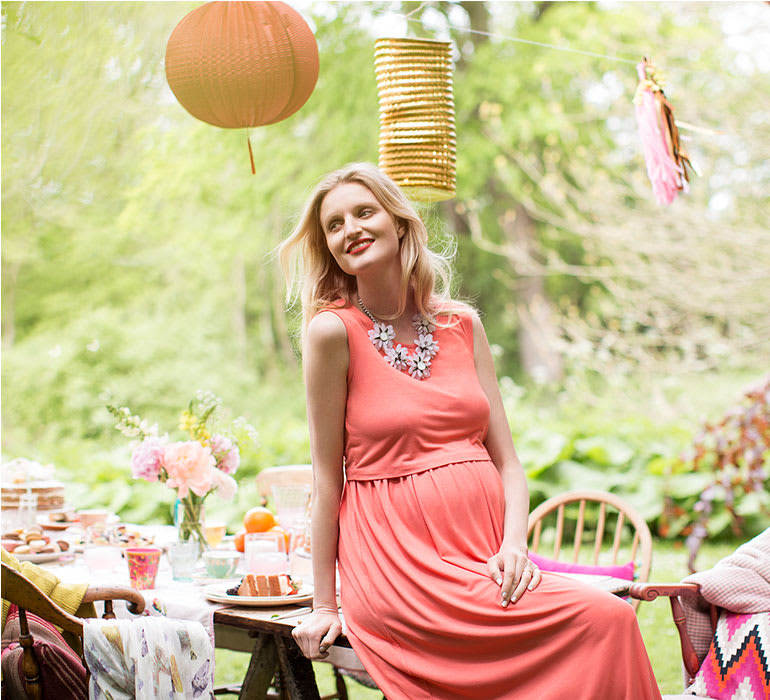 The mum-to-be
Celebrating having a baby with your friends is a very special moment, but with your body changing so dramatically, it's often difficult to find clothes that are stylish enough for a party but comfortable too. Candice looks fabulous in this coral maxi dress, which also has a feeding top for after the baby's born. It's an easy look to make your own – personalise with jewellery or layer up with a pretty cardigan.
"This MAXI dress has
added stretch so it
grows with your bump"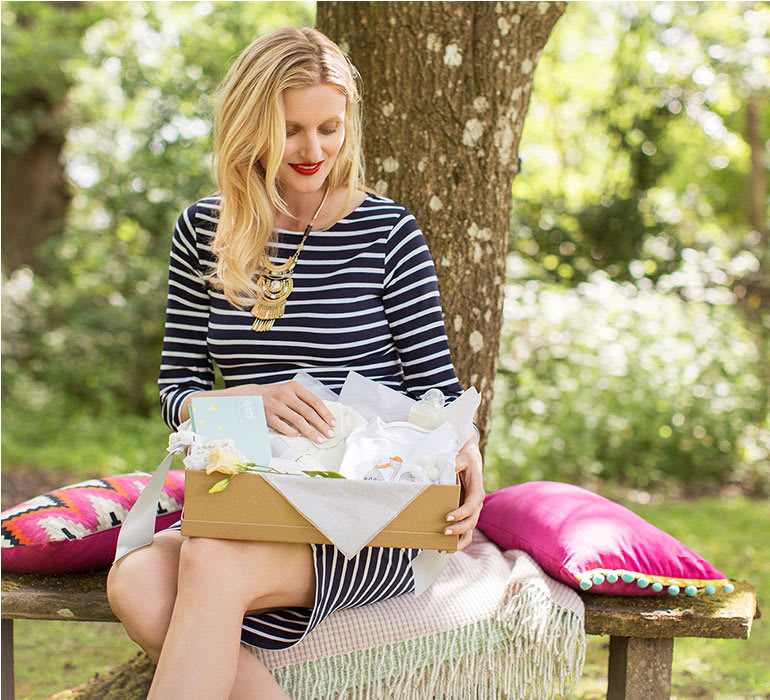 Gorgeous gifts
Everyone loves buying baby things but there are a few essentials a new mum can't live without. Most newborns sleep a lot – though not always when they're meant to – and you can never have too many sleepsuits or swaddles. They're also prone to dribbling so quality muslins and bibs are a must. If you really want to splash out, a portable changing bag is a lifesaver when you're out and about, while a baby carrier means you can be hands-free.
"TEAM up with friends
to buy the mother-to-be
a bigger present"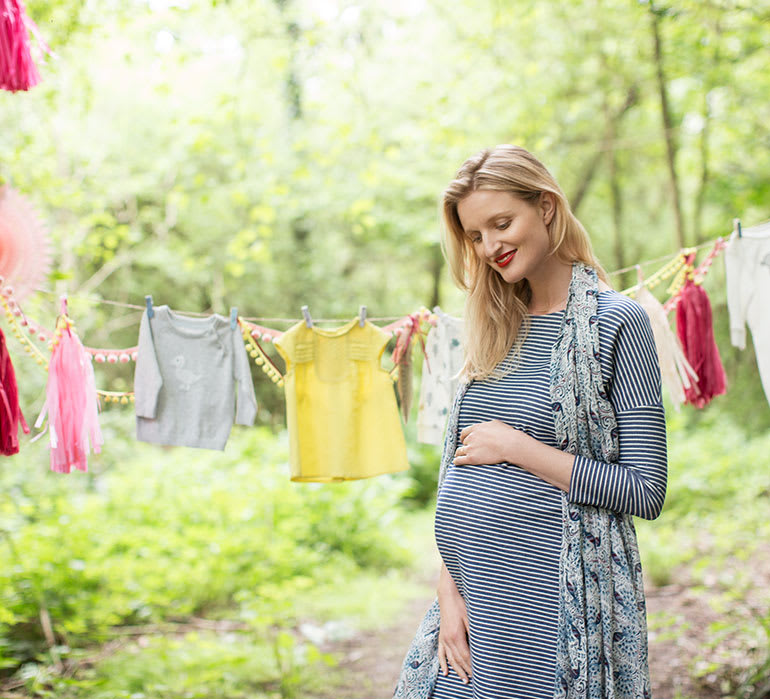 Pretty decorations
You can really have fun with the food and decorations at baby showers. Candice and her friends enjoyed colourful macaroons, a Victoria sponge, fresh fruit and pink lemonade. The table was adorned with colourful vases of flowers and Chinese paper lanterns hung from the trees, so when the plates were cleared away, it became the perfect spot for games and gift-giving.
"Hang BABY clothes
on a line for a quick
and easy decoration"