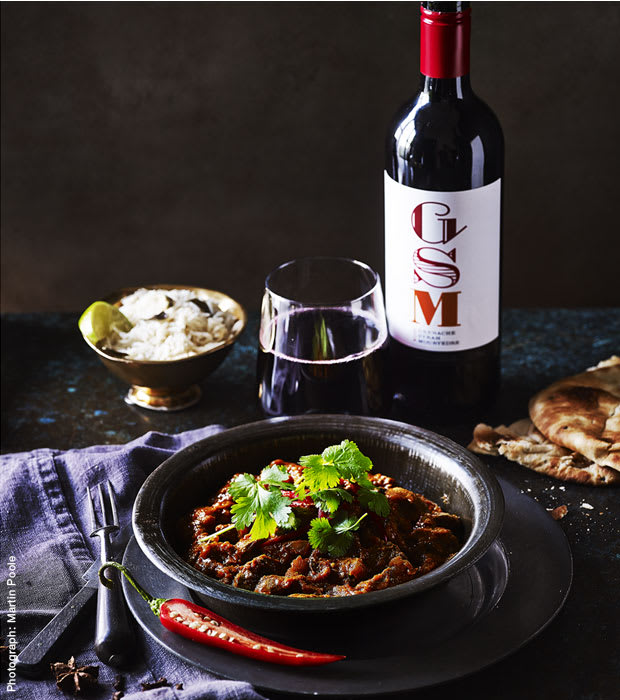 Finding the perfect wine to complement your
meals can be tricky – especially when you
spice up your menu with a curry. To celebrate
National Curry Week 2015, food & wine editor
Emma Sleight and M&S wine specialist
Elizabeth Kelly show you how it's done with
easy tips and tricks and some tasty curry
recipes from the Cook with M&S app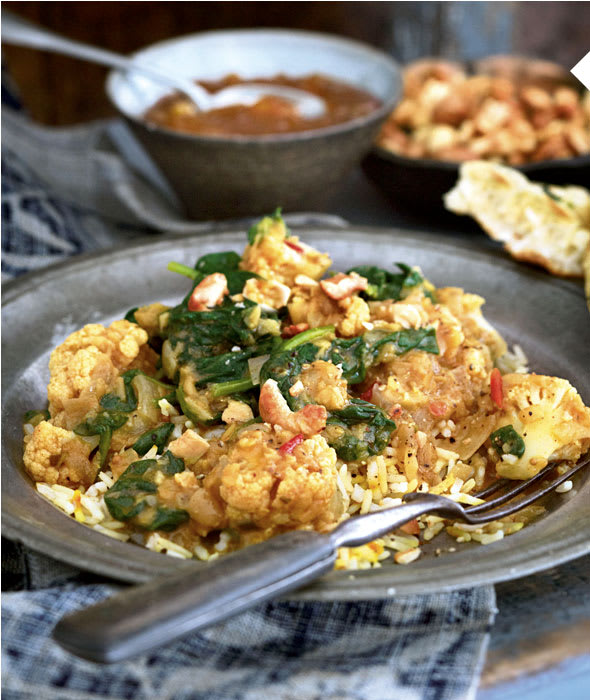 Indian spice
Indian dishes like this lentil and cauliflower curry are traditionally built on layers of delicately wrought spice and pastes and a single meal can be made from at least ten different ingredients, from toasted cardamom pods to ground cumin and sliced red chillies.
Vegetarian dishes, like this spiced cauliflower recipe (pictured left), were made for the acidic, lemony fizz of a sparkling wine, while punchier Indian plates such as the fiery lamb rogan josh (shown at the top of the page) call for reds packed with ripe red fruit like a peppery syrah or full-bodied grenache.
"Dishes laden with spice
can strip a wine's
perceived SWEETNESS
– opt for fruity varieties
that won't taste too severe"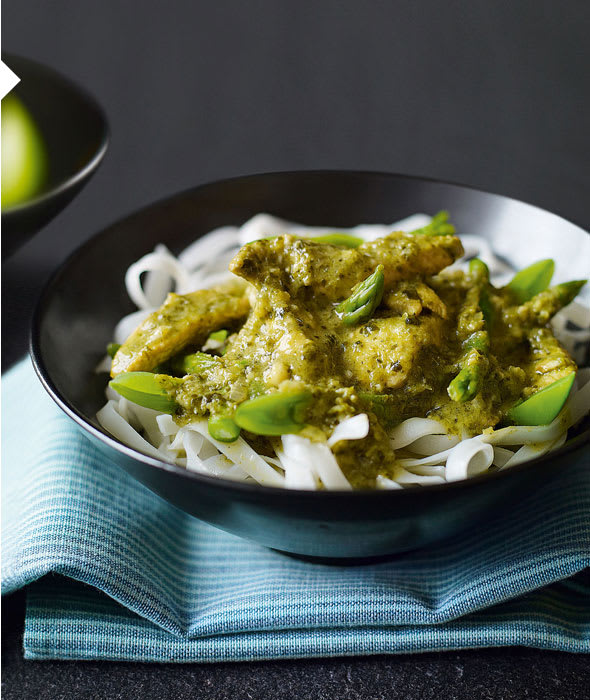 Thai aromas
Hot, sour, sweet and aromatic, Thai dishes like this green chicken curry are a balancing act of tastes and textures, so finding a wine that can match those intricate amalgamations means you need a bottle that's equally complex.
Opt for acidic whites with citrus notes, like a dry German riesling or an intensely fruity albariño from Galicia in Spain. Want to bring out the tropical side of a green curry and play on its rich mix of coconut, ginger and lemongrass? Try an exotic gewürztraminer riesling – the rose and lychee will help tame the curry's hot green
chilli element.
"Avoid oak – just like
you'd use a squeeze of
lemon to BRIGHTEN a
dish, curry needs a crisp,
clean wine to lift it"