LOOK GOOD BY THE POOL: TRIED & TESTED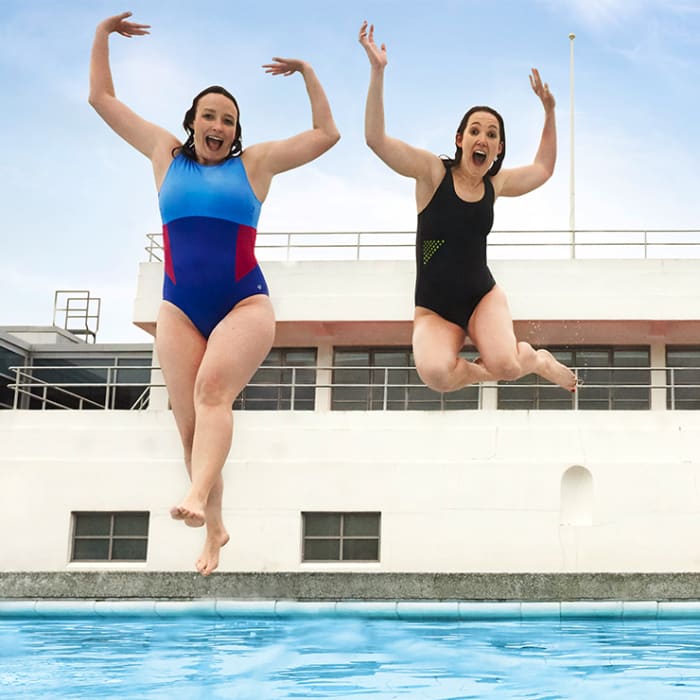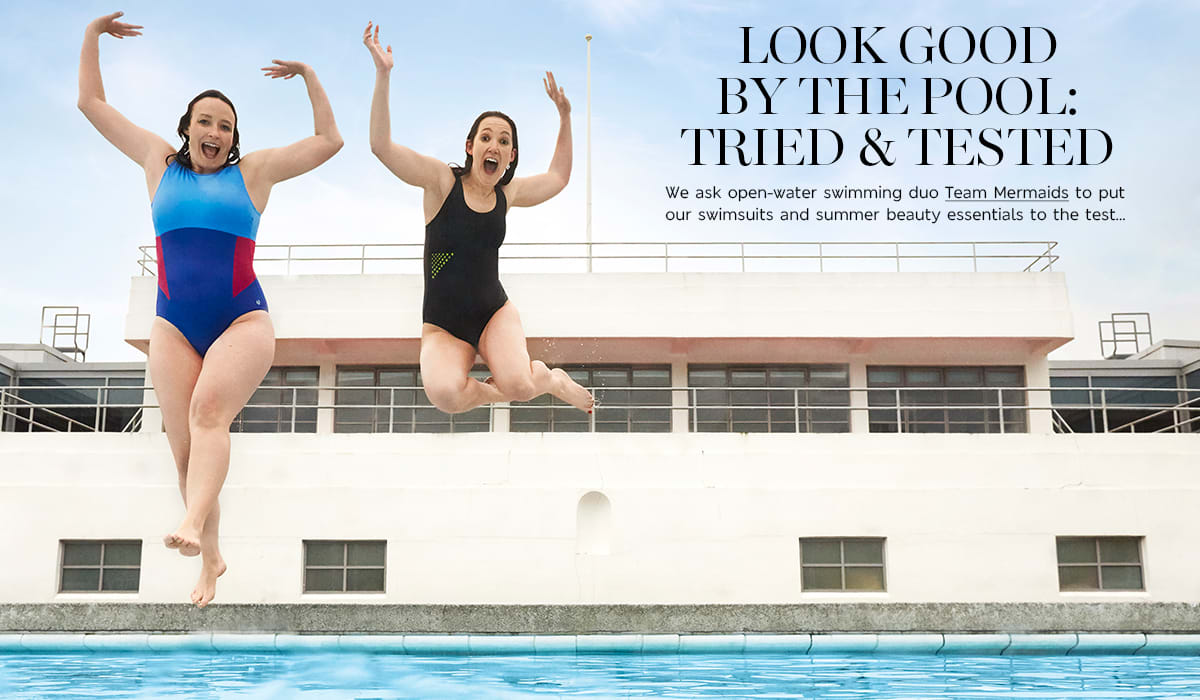 We ask open-water swimming duo Team Mermaids to put our swimsuits and summer beauty essentials to the test...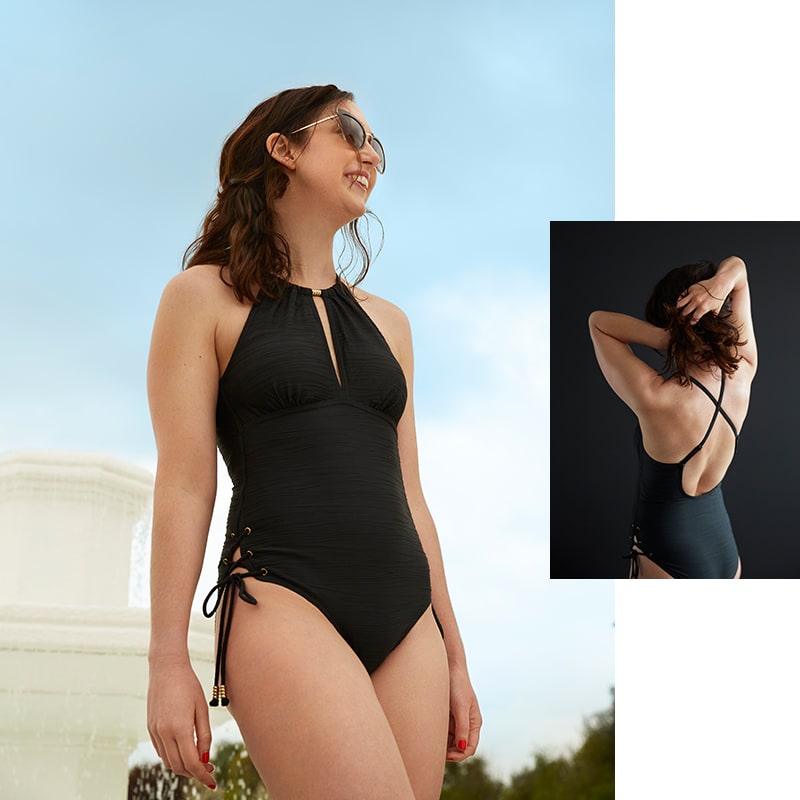 Swimwear with superpowers
Manda of Team Mermaids (seen ): I notch up around 20 lengths a day before work in my local 91-metre lido, so it's crucial my swimsuit's got what it takes to go the distance. I'd never worn M&S swimwear before but it really came up trumps. It's all made from chlorine-resistant fabric to keep its shape – a must because our costumes often sit in our bags all day before we get home to wash and dry them. The material's supportive but soft (no chafing here!) and the average one-piece costs about £10 less than my regular brand, so great value for money.
Katie of Team Mermaids (seen below): As well as all the technical stuff we look for in swimsuits, we also want to look great when we join our kids in the paddling pool after training. I had my second baby a few months ago and got back in the pool six weeks later, so I love that every M&S swimsuit has secret-slimming tummy control panels. The designs are flattering, stylish and support in all the right places – especially the sportier one-pieces, which have a higher neck line and a grip-lock fastening at the back (great if you're fuller busted).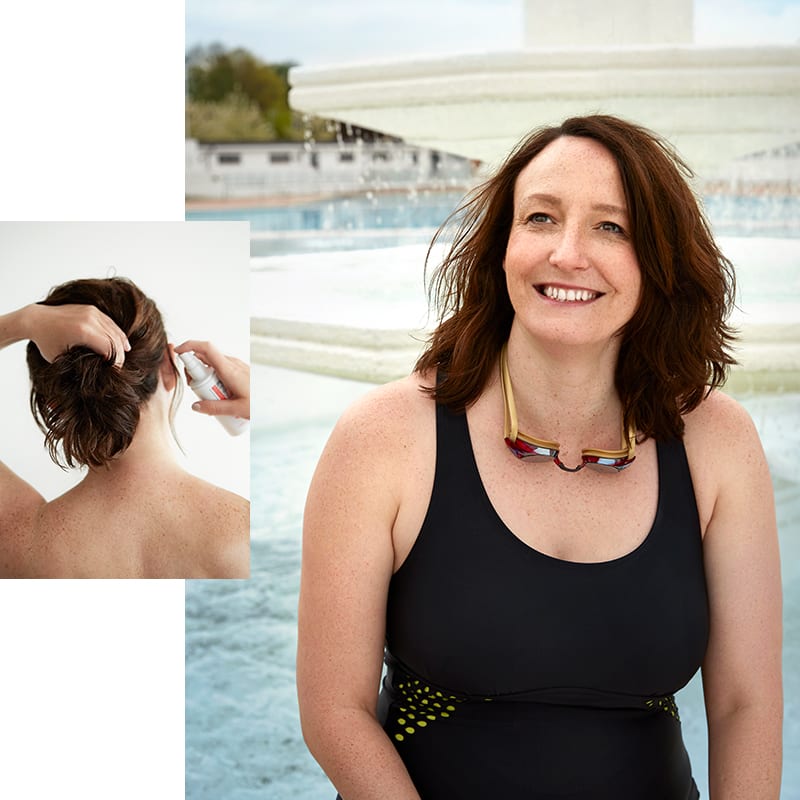 Haircare heroes
Katie: Outdoor swimming is brilliant on so many levels – from the health benefits to the friendships we've made at our community lido. The one downside is knotty hair. The Tangle Teezer is always in my kit bag now – in fact, I've thrown out every other hairbrush! Neither of us has time to faff around in the changing room afterwards, so I love Philip Kingsley's Instant Beach – just mist over damp hair, scrunch it in then leave to air dry for pretty (non-crunchy!) tousled waves.
Manda: Blow-drying hair is the last thing your arms are fit for after a marathon swimming session. Using a super-absorbent hair turban is a revelation – it does all the work while I get dressed. Percy & Reed's Wonder Balm is like a leave-in conditioner and incredible at controlling frizz. My hair's wavy and thick, so I team it with Bumble and Bumble's Don't Blow It (just twist it into sections and go). Wow – what a dream team! It leaves my style smooth, glossy and bouncy – you'd never know I'd just spent two hours in a pool.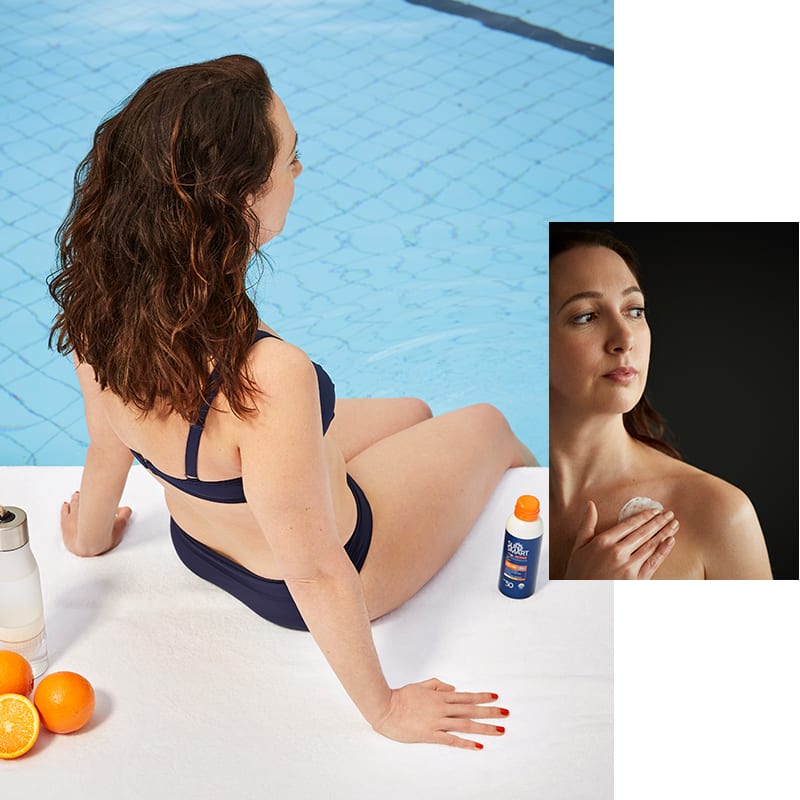 Brilliant body care
Manda: Swimming outside, we're really on it when it comes to sun cream. Sun Smart Active Sport SPF50 Spray is a game-changer. Not only is it extra-water-resistant, but it's clear and you can use it on wet skin, which completely reduces the hassle factor of sunscreen. The aerosol works at all angles, so you can reach awkward areas like your back easily, too. Post-swim, I'm now in love with Ameliorate Transforming Body Cream – I struggle with dry skin on my legs and this is the only product that fixed it, almost immediately. It's pricey but I don't want to use anything else now.
Katie: I don't pay my feet enough attention, given how much they're on display at the lido, so Margaret Dabbs Overnight Foot Rescue is perfect for me. It has a lovely roller ball applicator to help massage in the cream, which gives dry soles a makeover while you sleep – genius! We both love doing our nails, but chlorine destroys them and fades the colour. Leighton Denny's Crystal Top Coat gets a big thumbs up – it's fast-drying but rock hard. It kept my mani looking fresh for almost a week – a first for me.
Editor: Emma Robertson / Photographer: Nicky Emmerson / Stylist: Nicole Smallwood
Hair stylist: Gow Tanaka / Make-up artist: Lisa Valencia / Manicurist: Emma Welsh