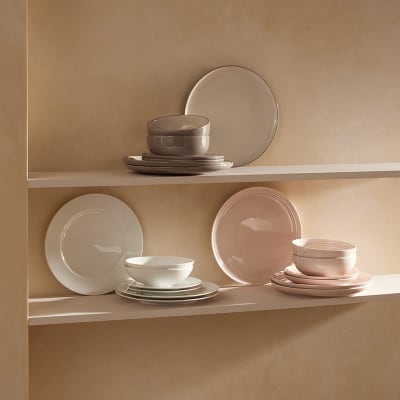 Freshen up mealtimes with chic crockery
Laying a stylish table is easy with crisp white porcelain crockery. Our contemporary Maxim range is the perfect blank canvas for mid-week meals, weekend celebrations and everything in-between. Start your collection with a 12-piece dinner set, then add to it with additional place settings, various styles of plates and bowls and meal-elevating serveware such as a classic rectangular platter. The range also includes elegant glassware and contemporary cutlery. Fancy a little more colour on your table? Our simple and stylish Tribeca dinner set is available in cool grey or striking teal.
DINNER SETS FOR EVERY BUDGET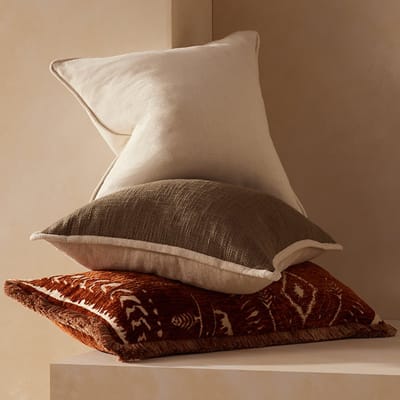 Transform a room with striking new cushions
One of the quickest and easiest ways to update your living room or bedroom – and to add colour and texture – is with a cushion or two. Our sumptuous range of cushions come in a choice of on-trend nature-inspired colours, opulent jewel tones, goes-with-everything neutrals and softer shades such as blush pink. Add a couple of cushions to your bed for a super-stylish look or add one or more to an armchair or sofa to create a cosy spot where you can sit and relax.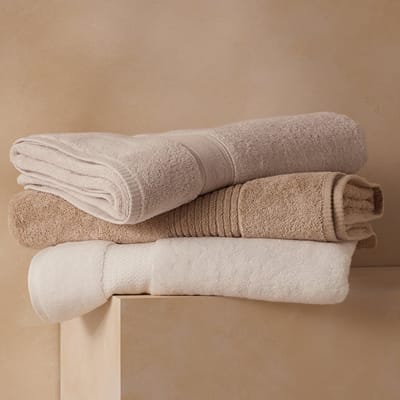 Upgrade your bathroom with super-soft towels
A stack of luxurious super-soft cotton antibacterial towels is a simple and effective way to give your bathroom an upgrade and turn a soak in the bath into a spa-like experience. After all, what could be more of a treat than stepping out of a relaxing bath into a warm, fluffy towel? With a rainbow of 38 colours to choose from, there's sure to be a shade to match your interiors style. Even better, at just £12.50 for a bath towel, they're great value, too.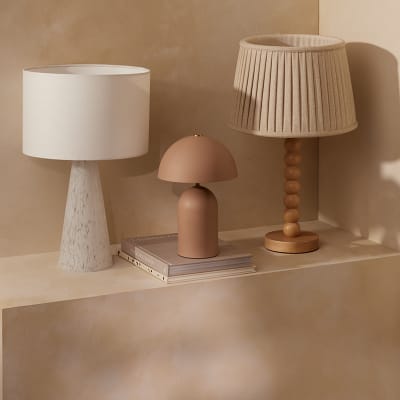 Create a relaxed mood with new lighting
Looking for a quick and easy way to transform a room? There's not always time and money to decorate, so try playing with lighting to change the mood. Use one or two table lamps to create warming pools of light that'll add depth and ambience. We have a wide range of table lamps to suit all tastes and décor, from delicate glass lamps to strikingly modern geometric designs.
Words: Sarah Lafarge and Miranda Eason