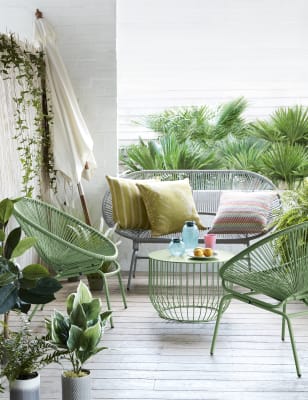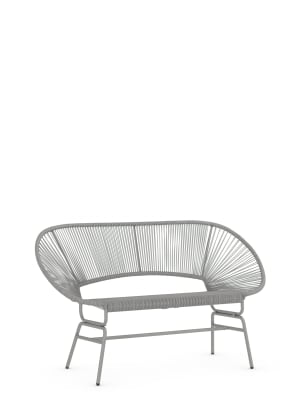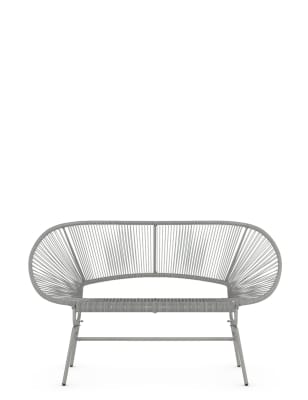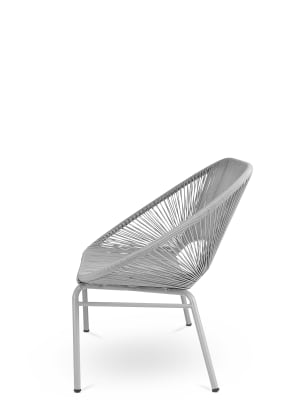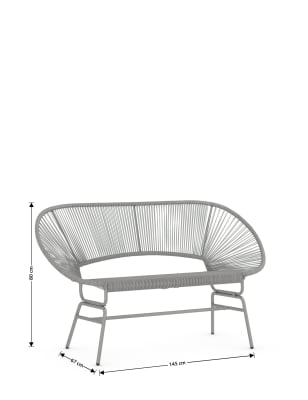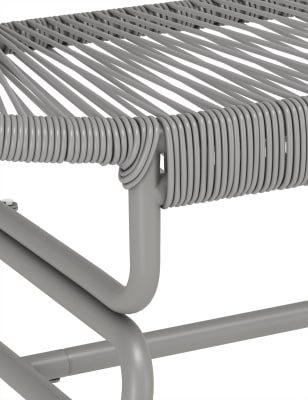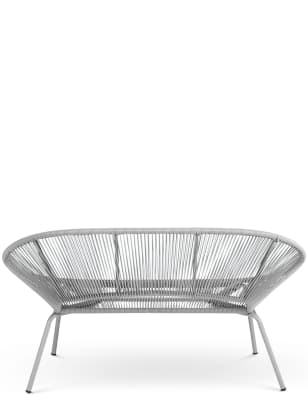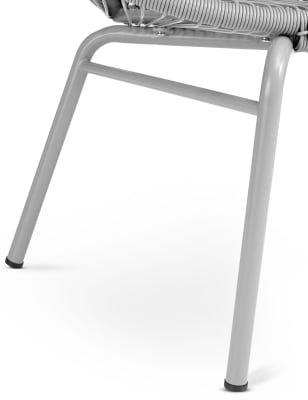 Lois Sofa
Product code: T849802G
Sorry, this item is no longer available
Product Description
Bring some contemporary charm to your garden with our gorgeous Lois sofa. Featuring clean, minimalist style while also offering a touch of colour to any garden, patio or conservatory, this is one garden bench with a stylish difference. Made of synthetic wicker, it enjoys an elegant look while still being hardy enough to withstand the elements, with a metal frame giving it all a hard-wearing base. Suitable for indoor and outdoor use, this stylish sofa is the perfect way to revitalise your garden for summer.
Product Details

Dimensions

Height: 80 cm
Height In: 31.5 in
Width: 145 cm
Width In: 57.1 in
Depth: 67 cm
Depth In: 26.4 in

Item details

Next day delivery available
Self-Assembly

Composition

Powder-coated steel with synthetic rattan, Store this product in a garage or in an unheated, ventilated room over winter. Ensure product is dry before storing away, Wipe with a soft cloth

Delivery, Collection & Returns

Standard delivery to your door

FREE Collect in store - order online for delivery to your chosen store, collect from 12pm (midday) the next day

£3.99 Next day home delivery* - NEW now order up until 10pm - find out more >


Free standard home delivery on orders over £50**

- get your clothing, home, beauty and wine order within 3-5 working days. find out more >

£7.50 International home delivery to Europe - get your order within approx. 7-10 days
£15 International home delivery to the Rest of the World - get your order within approx. 10-14 days
Shop on our dedicated websites for Australia, Canada, New Zealand and USA.
Collect in store is not available outside the UK
Service terms and delivery times may be amended during peak periods or sales. Please see our Help section online or ask in store at the Customer Order point for full details.
Reviews
Share your thoughts and be the first to write a review