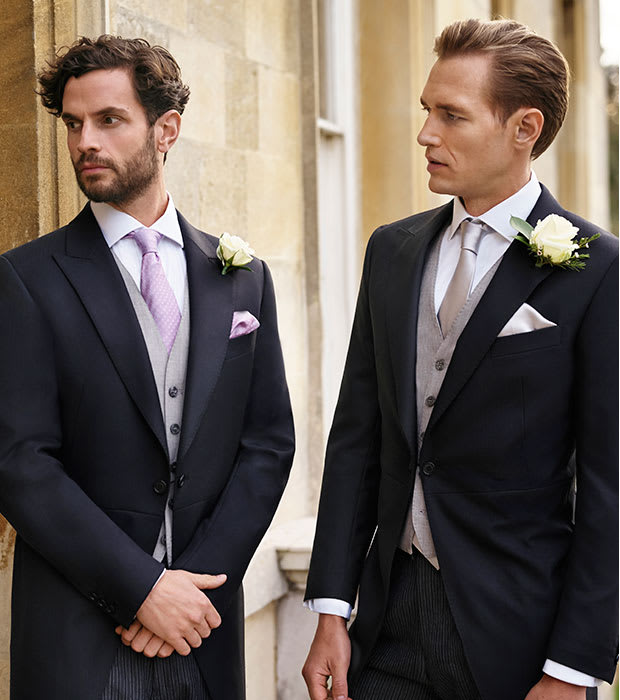 Groom or guest, help him navigate the world of wedding suits with expert advice from GQ.com's associate style editor, Nick Carvell
Shop wedding suits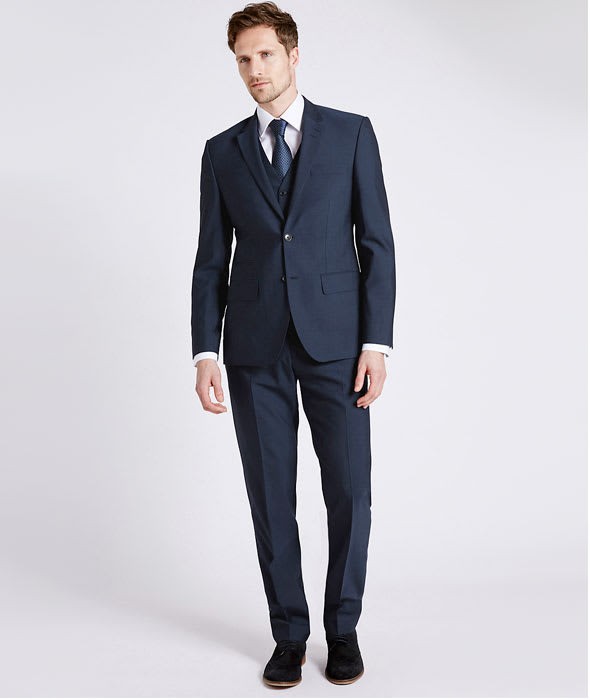 Your morning prayers, answered
If your wedding is a more formal affair, look no further than this classic groom's suit (). The long-line, single-button jacket is cutaway at the front to reveal the contrasting striped trousers. Finish the look properly with patent shoes and a coordinated buttonhole.
Three-piece perfection
A three-piece suit () is not only a great way to add an extra insulating layer if the wedding is during the colder months, but wearing a waistcoat helps create the appearance of a V-shaped physique, without having to hit the gym. Plus, it will keep you looking smart when you want to whip off your jacket on the dance-floor during the reception.
Something blue
The bride might only wear her wedding dress once, but the great thing about a wedding suit is that if you buy right, you can keep wearing it after the big day is over. A blue, single-breasted suit will never go out of style, so it's a savvy choice for those looking to get maximum wear out of their wedding tailoring. To keep it looking smart, pair it with some well-polished shoes – black for a city wedding or dark brown if you're heading to the country.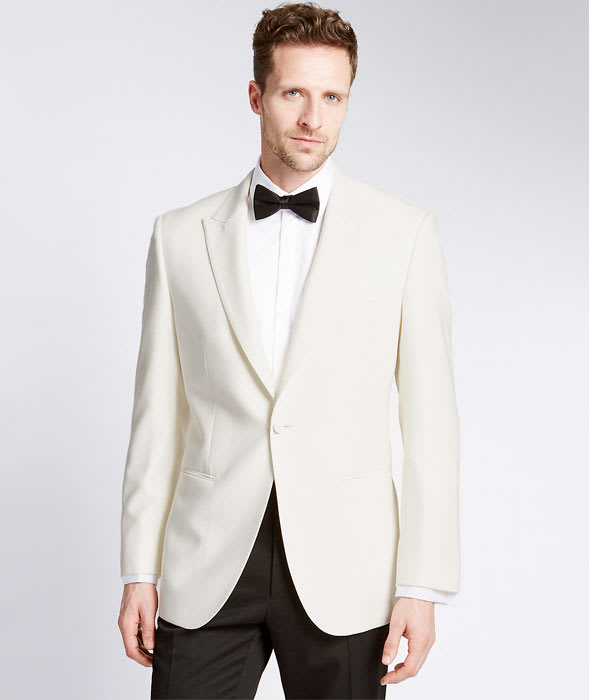 Rock the DJ
Ever since Daniel Craig sported one in Spectre, we've seen a white dinner jacket revival on the red carpet, and it's a superb way to bring a new vibe to a chic black-tie wedding. However, it is definitely a sartorial statement, so if you're looking to try something a little different from the wedding norm, keep the rest of your outfit as classic as possible. Stick to a white textured shirt, black trousers, black cufflinks, patent lace-ups and a black self-tied dickie bow. If even that's a step too far, an elegant black dinner jacket will add a luxe touch to your look.