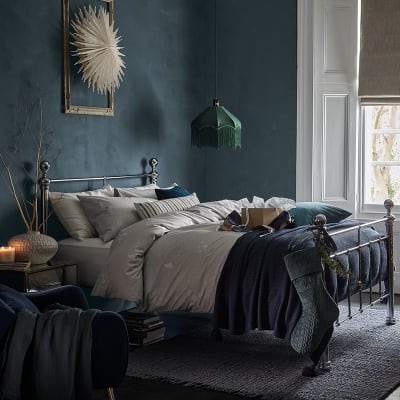 PIECES FOR CHRISTMAS GUEST BEDROOMS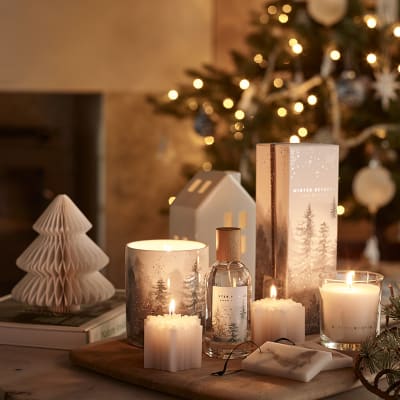 Add some ambience
Fragrancing your home with seasonal scents is a great way to create an inviting atmosphere – there's nothing cosier than the flickering light of a Christmas candle. Help your guests unwind with candles and diffusers in relaxing scents. This light-up candle adds some appealing extra glow to the room and is scented with winter apple and spice for a distinctively seasonal aroma. Pair it with a house-shaped candle for a cute festive scene. Electric diffusers are also great for adding some fragrance to your living space when you have guests – we love the sleek design on this ultrasonic diffuser, which will fit seamlessly in any room.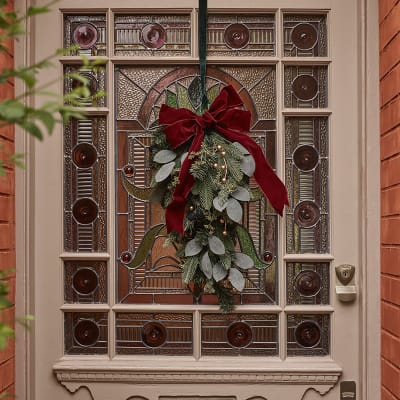 Make a festive first impression
Welcome guests to your home with a festive wreath – either a stylish light-up option or a more traditional garland. Make your house feel extra inviting by lighting pathways and flowerbeds with our starburst outdoor lights or enchanting mushroom lights. There's nothing more magical than Christmas lights on a wintry evening, so why not add some festive sparkle to your garden and delight guests with lights outside?. Our tree-shaped cascade lights will look showstopping when darkness falls, while our icicle lights can be used indoors and outdoors.
SHOWSTOPPING OUTDOOR DECORATIONS
Words: Sarah Lafarge, Emily Sutherland and Dulcie Emerson