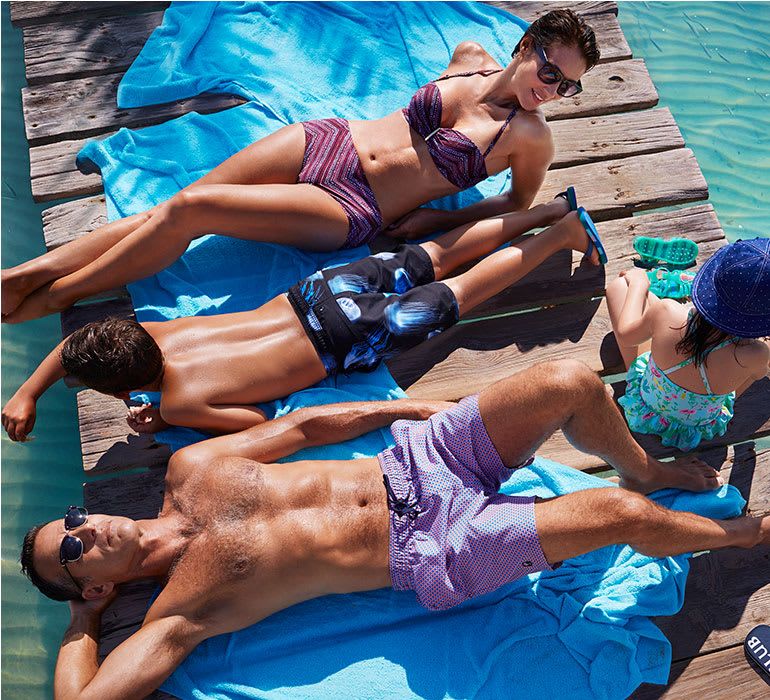 On the beach
Heading to the beach is the first thing most families do after unpacking. Grandma and Grandpa can read, Mum can catch some rays, and Dad and the kids can splash around in the sea.
Kids love bright swimwear, so choose bold colours and designs with a twist. A bit of texture is a great way to add interest to a girl's cozzie and she'll love anything with frills and ruffles.
When it comes to your own swimwear, confidence is key. Everyone comes in different shapes and sizes and the secret to picking the perfect bathing suit or bikini is what makes you feel good. A pretty kaftan or printed shirt is a beach essential if you want to cover up.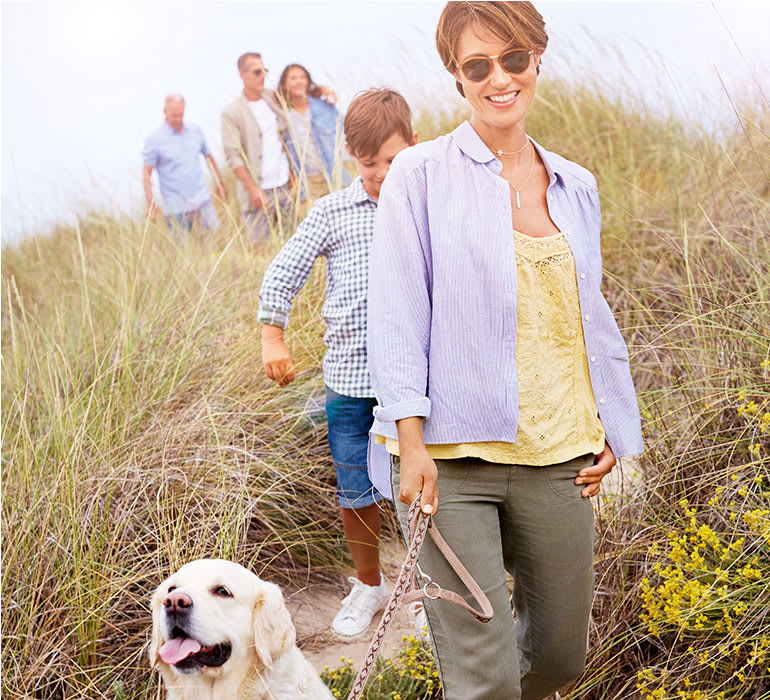 Out and about
One of the best things about going to a new place is having fun exploring – but you need clothes that can keep up with your adventures. Denim shorts are a great option for all the family and easy to pair with a T-shirt and sandals, whatever your age. A denim jacket will go with just about everything and is perfect for keeping out the chill if it gets breezy.
For something a little smarter, opt for linen. It will keep you cool in the sun and is easy to layer over a T-shirt. Choose a quality flax that's easy to wash and iron. The last thing you want on holiday is a high-maintenance wardrobe.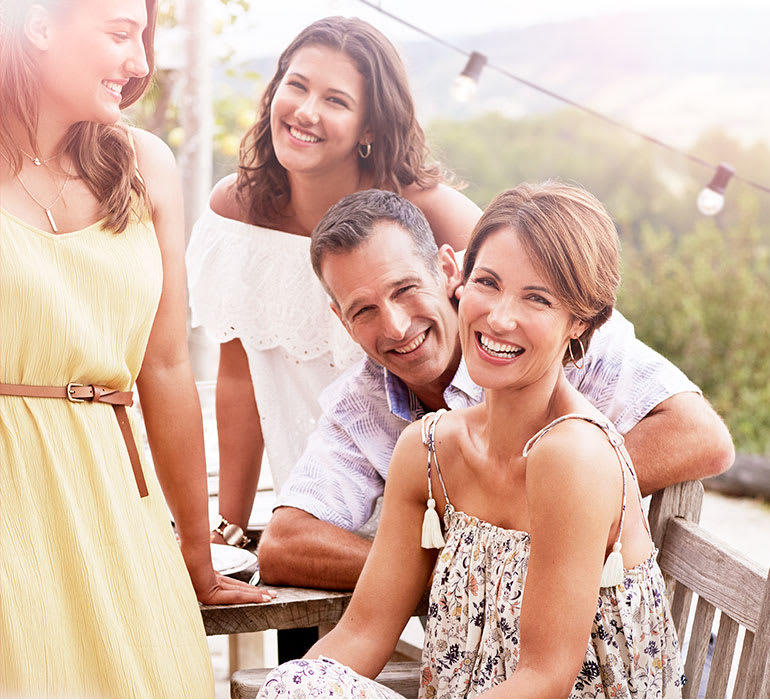 A family dinner
Many of the most memorable moments on holiday happen around the dinner table and it's fun to dress up for the occasion. Off-the-shoulder tops are on-trend and a perfect look for long summer evenings. If you want to show off your golden glow, choose white or something a little strappy. Just be sure that you have a wrap-around or cardi close at hand for when the sun goes down.
Now's the time to persuade your loved one to step out of his comfort zone. Maybe he could try a printed shirt for a change. For boys, you can't go wrong with a polo shirt – they're smart enough for you, but he'll still feel at ease. You are on holiday, after all!