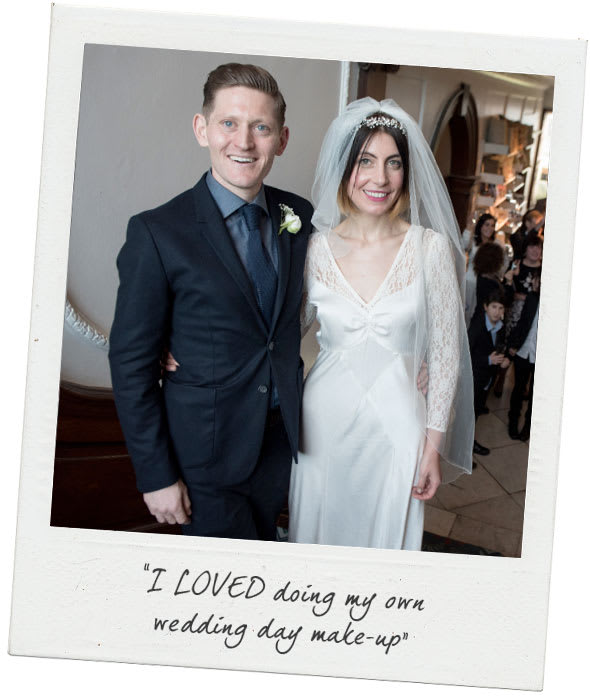 Don't be afraid to do your own make-up
Laura Markwardt, Style & Living writer: I love the ceremony of getting ready and I'm pretty particular when it comes to beauty, having had one-too-many makeovers that left me feeling like I wanted to re-do the whole thing. I plumped for a nude gel manicure and a pro blow-dry pre-big day, but wanted to stay 100 per cent in control of my own make-up.
I used slightly more foundation coverage for staying power purposes and took extra care to perfect my signature eyeliner flick. Strategically placed cream highlighter meant my skin still looked fresh and dewy in daylight. A slick of a pink lippy (rather than my usual red) tied the look together and made a refreshing change to my standard occasion make-up. Looking at the pics, I wouldn't change anything – I just remember having a really fun day and knowing my make-up look was exactly what I wanted.