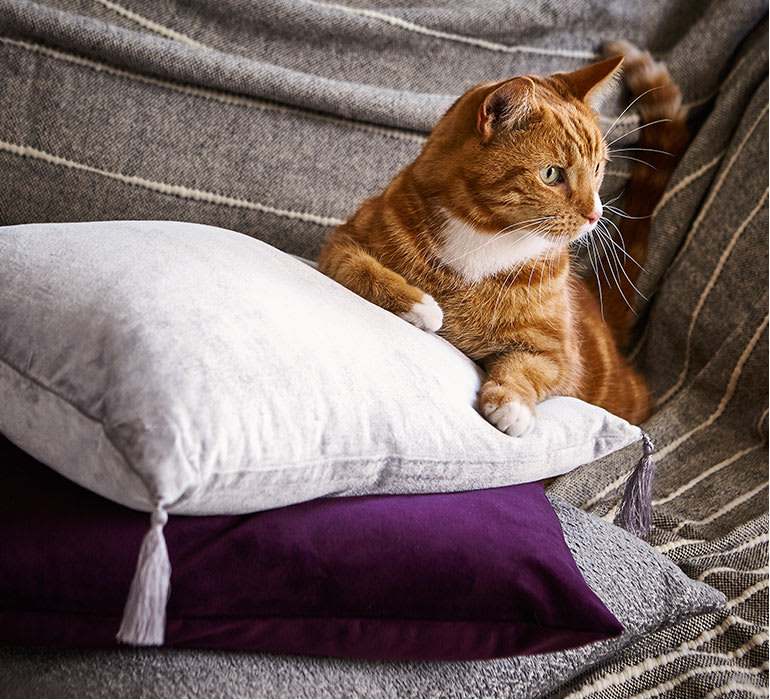 Be bold
Soft needn't mean bland – if you love colour or just fancy a change, don't be afraid to introduce striking shades. This Rydale sofa with Scala Velvet upholstery in sophisticated ochre strikes just the right balance between statement and subtle. Keep accessories neutral – greys and creams work well – and layer up throws for a living space you'll love to lounge in. Alternatively, if your sofa's neutral, use cushions to add a dash of colour.
"Add an ACCENT
cushion for rich
standout style"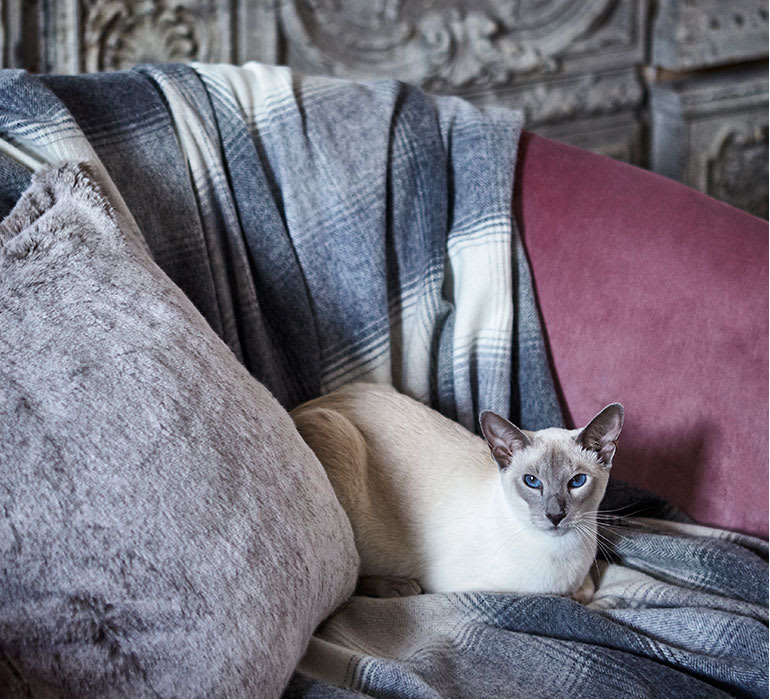 Blend in
Mix it up: choose a palette of complementary colours and add interest with different fabrics and textures. Soft pink and grey tones will give your living room a warm, luxurious feel. Combine velvets with plush faux fur and super-soft lambswool for an inviting space that feels supremely sumptuous.
"Create a SOFT,
welcoming haven
where you can relax"
Layer up
Make your bedroom a retreat you can enjoy by day or night with layers of luxurious fabric. Drape heavy throws and silky covers over soft bed linen, then top with velvet cushions. Stretch out on top with a good book and take a little me-time before bed, then snuggle up under the covers – the extra layers will keep you cosy when the colder nights kick in.
"Up the LUXE factor
with design details from
cutwork to ruching"