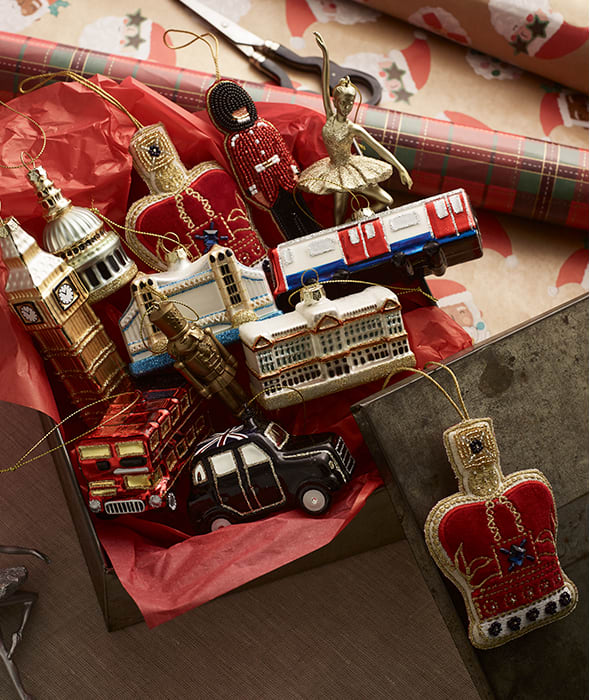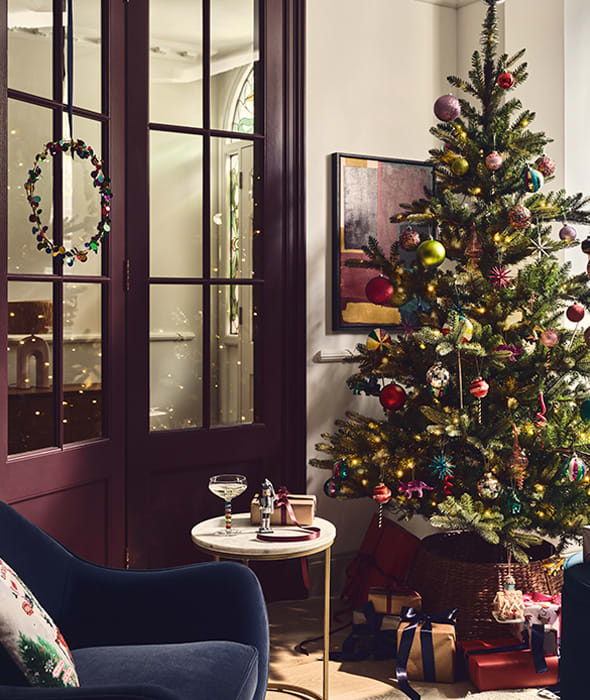 The perfect amount for a six-foot tree
Many of our 6ft trees come pre-lit with 200 lights. We recommend 40 filler baubles as your base layer, 18 statement pieces and eight collectable ornaments for added wow factor. Choose novelty decorations, such as dinosaurs, roller skates and mirror balls to create an eclectic Kitchen Disco theme.
And for a six-foot slim tree…
Our 6ft slim trees are perfect for narrower spaces and come pre-lit with 100 bulbs. Decorate with at least 20 filler baubles, 12 statement pieces and six collectables. Don't forget an eye-catching Christmas tree topper to create a focal point and add additional height if desired.
The magic number of decorations for a seven-foot tree
The best size for standard ceilings, our seven-foot Christmas trees come pre-lit with 300 lights. Experiment with glittery eucalyptus tree picks, pre-lit garlands and tinsel to fill the space and add depth and texture. Seven-foot trees need a minimum of 75 baubles: try 40 filler baubles with a mixture of statement and collectable decorations.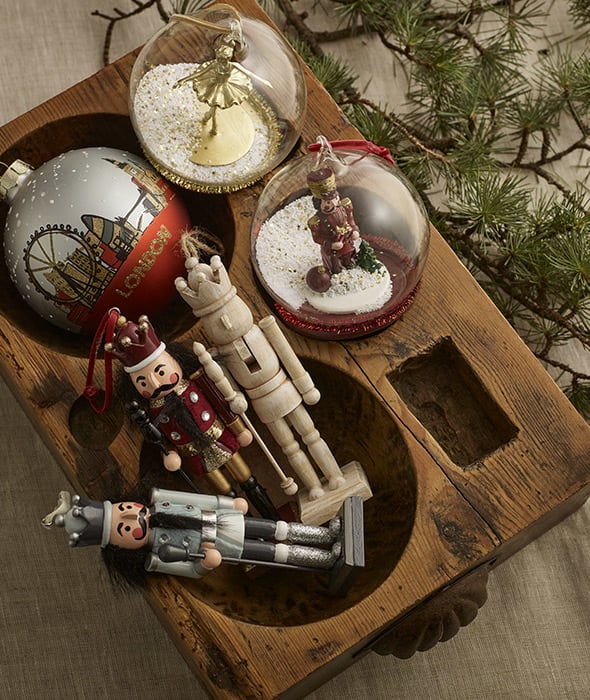 The ideal amount of baubles for an eight-foot tree
Our largest Christmas tree is a real statement piece and comes pre-lit with 400 lights. 60 filler baubles create the perfect base, then add around 40 statement and collectable pieces to transform into a festive showstopper. Up the ante with matching wrapping paper and ribbons for a co-ordinated look beneath the tree to wow visitors. Top tip: attach any stray or leftover baubles to your guests' present tags for a considered finish.