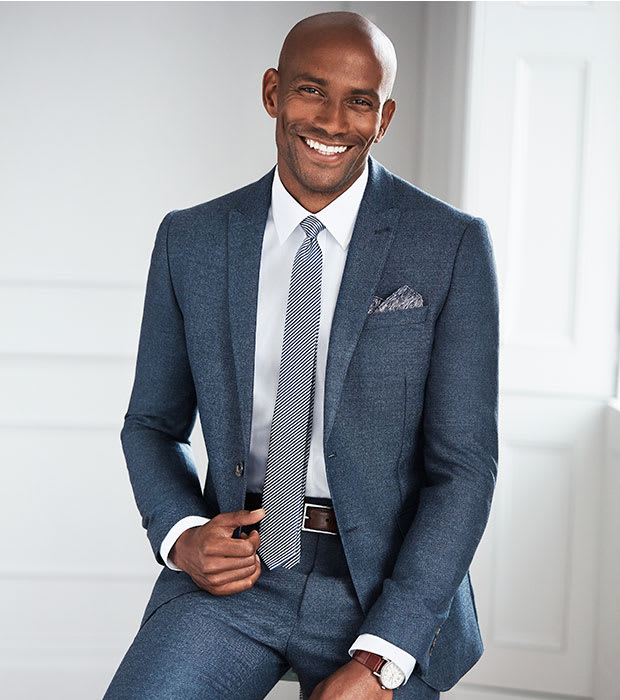 YOUR STYLE
DILEMMAS
SOLVED
How to impress at an interview; all you need to travel in style; and the formal dressing faux pas you'll want to avoid: we tackle some of your trickiest sartorial questions
Q: I've got a job interview at a company with a more relaxed dress code. I'd normally wear a suit to work, so what are my options?
A: Office attire tends to be less strict nowadays, but there are limits. Don't depart too far from the familiar blazer and trousers combo but rather than going full-on formal, mix and match your jacket and slacks. Ditch the tie and consider smart denim as a great partner to a sharp textured blazer. An Oxford-collar shirt still feels professional, while swapping your black leather shoes and accessories for oxblood or tan styles will bring the tonal look together.
Q: I'm flying long-haul this summer and want my journey to be as comfy as possible – any tips?
A: While we could suggest kicking back in your jim-jams, it's not a great look once you've arrived at your destination. Travel instead in classic pieces that have built-in tech for comfort on the go. Our Active Waistband trousers have integrated elastic for ease of movement, while lightweight, breathable shirts will stop you overheating mid-flight. Loafers slip off easily at airport security, while packing a pair of soft cashmere socks will make padding about the cabin a pleasure.