THE STORY
BEHIND
THE STYLE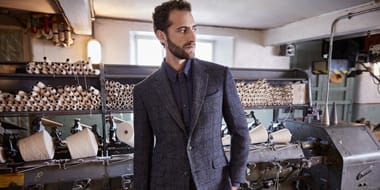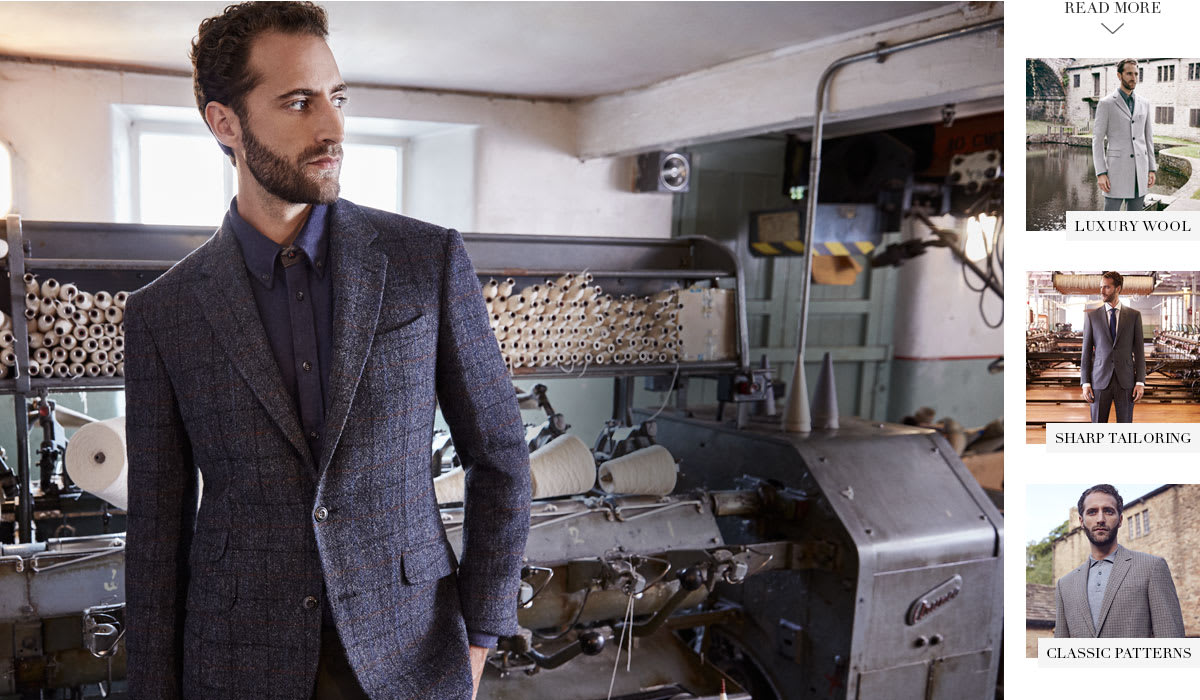 With heritage styles big news for autumn/winter, picking looks that have a story to tell has never been more relevant. Menswear editor Ian Wright digs behind the scenes to uncover the age-old techniques that go into making our premium fabrics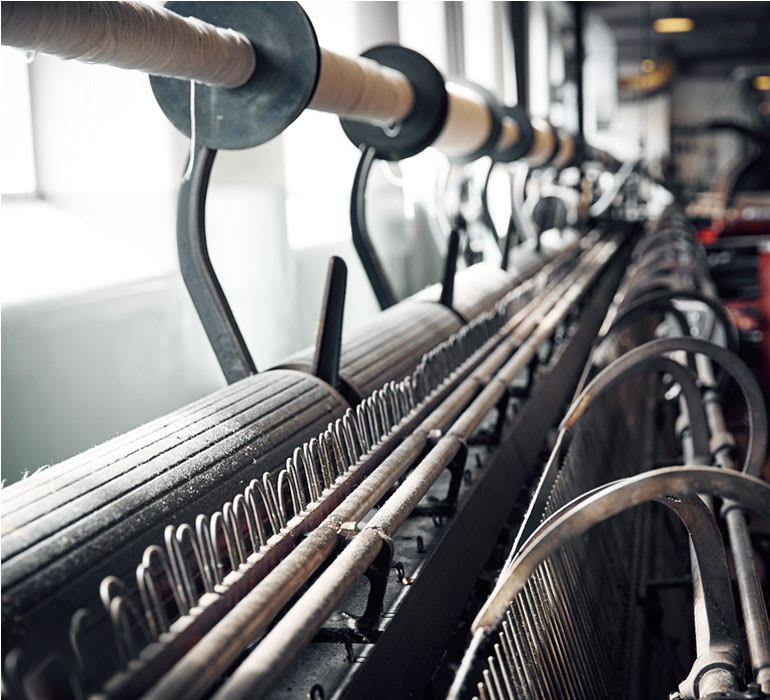 Exceedingly good tweed
What better way to start than with tweed, a classic heritage fabric. All Harris Tweed is handwoven from pure virgin wool that's dyed, spun and finished in the windswept Outer Hebrides, Scotland. Cloths and garments of the highest quality tweed – such as this beautiful grey-blue blazer (top) – bear the very grand-sounding 'mark of the Orb', a certification given by the fabric's 106-year-old guardians, the Harris Tweed Authority.
"Look for richly
TEXTURED fabrics –
a sign of authentic
Harris Tweed"
Wonder wool
We love a good yarn – as the UK's biggest retailer of wool, we're committed to bringing you the most luxurious and best-value pieces, whether that's a classic cable-knit lambswool sweater (seen here with crisp chinos), or the ultimate cashmere and camel-hair coat (pictured above with a neat grey flannel shirt). Look after them and they'll last you a lifetime.
Shop the edit
"Invest in
TOP-QUALITY fibres –
they look great
for longer"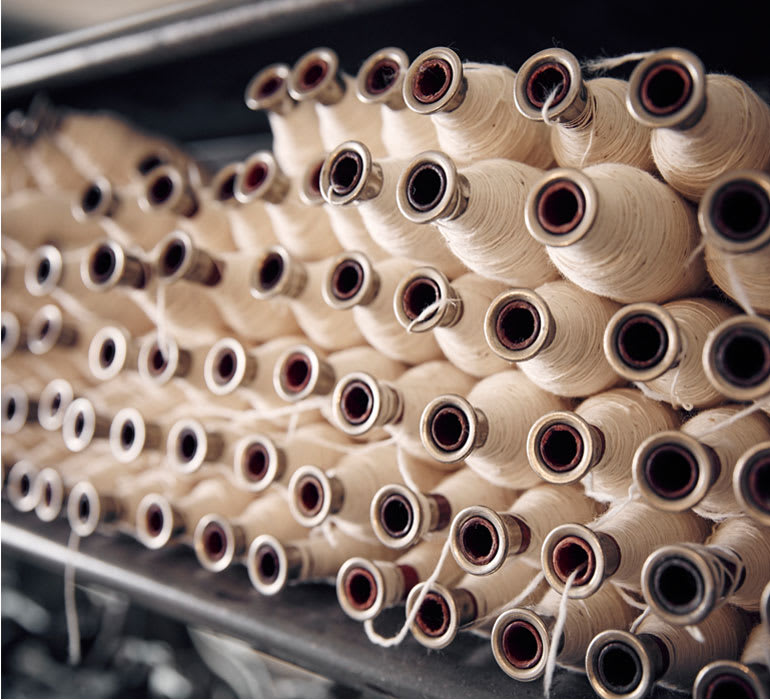 Tailoring with tradition
London's Savile Row is the home of tailoring. With an unsurpassed attention to detail and a passion for only the finest fabrics, the street's tailors still set the standards when it comes to suiting. We collaborate with Richard James, suit-maker and stalwart of 'the Row', to create timeless British suits crafted from premium fabrics and inspired by this renowned road.
Shop the edit
"Pure BRITISH wool
makes for the most
luxurious tailoring"
Patterns with provenance
The style lineage of this season's key menswear pieces extends beyond what the fabrics are made from to how they look. Traditional patterns never go out of fashion – a small-scale check in classic colours gives this blazer a country-gent feel, while a rugged padded coat boasting a woven herringbone looks perfectly at home in the great outdoors.
Shop the edit
"An outfit inspired by the
COUNTRYSIDE looks
just as good in town"