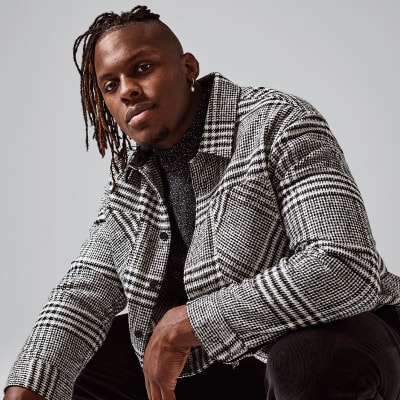 Meet Maro Itoje
Maro Itoje is a thoroughly modern sports star. When he's not flattening opponents on the rugby field for Saracens and England, the politics graduate is studying for an MBA. He supports The Black Curriculum, a social enterprise founded to address the lack of Black British history in the UK curriculum, champions African art and, during lockdown, chatted to changemakers from the worlds of music, sport, politics and more for a 10-part podcast series called Pearl Conversations. For Karen Hall, head of menswear design, Maro is the perfect style hero for Marks & Spencer: "His values are aligned with ours, from sustainability to inclusion and his work with The Black Curriculum." We sat down with him on set to chat style and inspiration.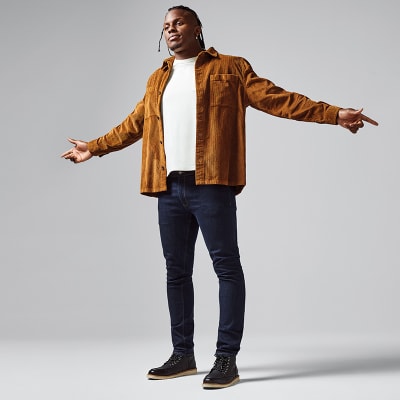 What does style mean to you?
"Style is a reflection of one's personality, of how you see yourself and how you want to express yourself. Style is important, it's a big part of someone's persona."

What inspires your style?
"The Nineties – loose fitting tops and trousers. I'm also heavily influenced by African style; I'm originally from Nigeria, so the types of clothes they wear there, the colours, the patterns, the fit."

Do you have a go-to occasion outfit?
"It depends on the occasion. I like to dress up and wear suits but, if it's a more relaxed environment, I like a nice roll-neck."

What are your considerations when dressing for your height?
"The biggest difficulty is finding clothes that fit, especially my arms. I have quite a long arm span."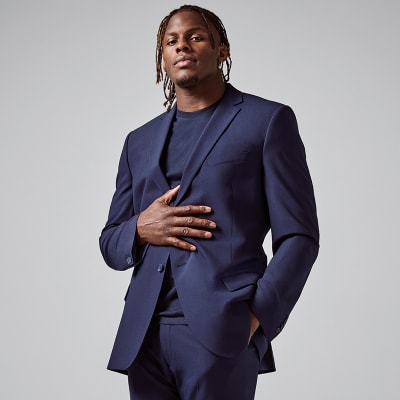 What's your proudest moment?
"I don't have one. Life is full of moments – you have to cherish them all."

How did you get involved with The Black Curriculum?
"The Black Curriculum is a wonderful social enterprise that looks to increase the amount of Black history taught in schools. The brilliant work they do is what got me involved, I wanted to be a part of it and help in any way I could."

Who inspires you?
"My family. My parents, brother and sister, they're all special individuals and a lot of the work I do is to make them proud. There's an element that is self-driven as well, a lot of my inspiration comes from wanting to be a better version of myself."


Our Big & Tall range is expertly crafted for larger frames and includes long lengths and sizing up to 4XL. The range has everything from chill-beating coats to perfectly proportioned suit jackets and brilliant basics.
Words: Miranda Eason / Interview: Charlotte Tonry