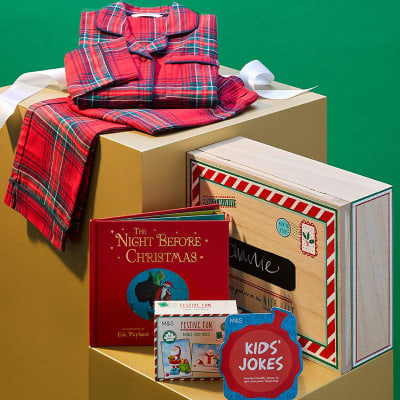 SHOP CHRISTMAS EVE BOXES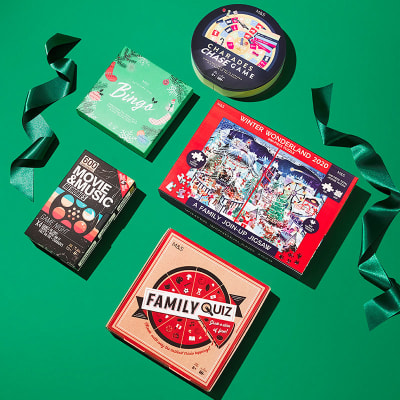 Games and puzzles for all ages
After spending a rather large proportion of the year indoors, your current game and puzzle selection might be wearing a little thin, which makes this a good time to treat the family to some new options. Whether it's good old-fashioned bingo with a Christmas twist, a brain-twisting family quiz or a pretty winter wonderland puzzle, the simple things are often the best for bringing young and old together at Christmas.

Festive baking and foodie treats
Baking is a fun way to get the kids involved in helping to prepare for Christmas, from decorating the Christmas cake to making treats to give as gifts to teachers, friends and family. Shop bakeware online or in store and pick up all your baking ingredients in store. Our Percy Pig baking set contains all the ingredients you need to make Percy Pig cupcakes together and our Santa's sack of Christmas treats includes a Christmas biscuits baking kit – just add butter, golden syrup and water to make a batch of biscuits to hang on the tree.
SHOP FESTIVE FOODIE TREATS
Words: Sophie Hines and Miranda Eason