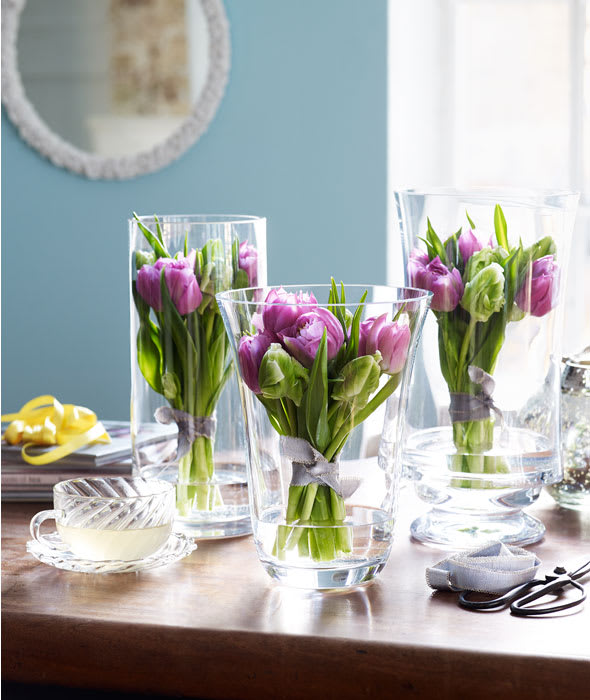 The five-minute floral fix
If you find yourself sticking flowers in the same old vase time and time again, try this quick trick to give your bunch maximum impact.
Split a large bouquet of single-origin flowers, such as these purple and cream tulips, into three bunches and tie them with ribbon. Choose a selection of vases in various shapes and sizes and trim the stems so the heads of your flowers sit just under the rim of the vase.
Top tip: Refresh the water every two to three days and keep them away from the fruit bowl – ripening fruit gives off an odourless gas called ethylene that encourages flowers to drop their petals.