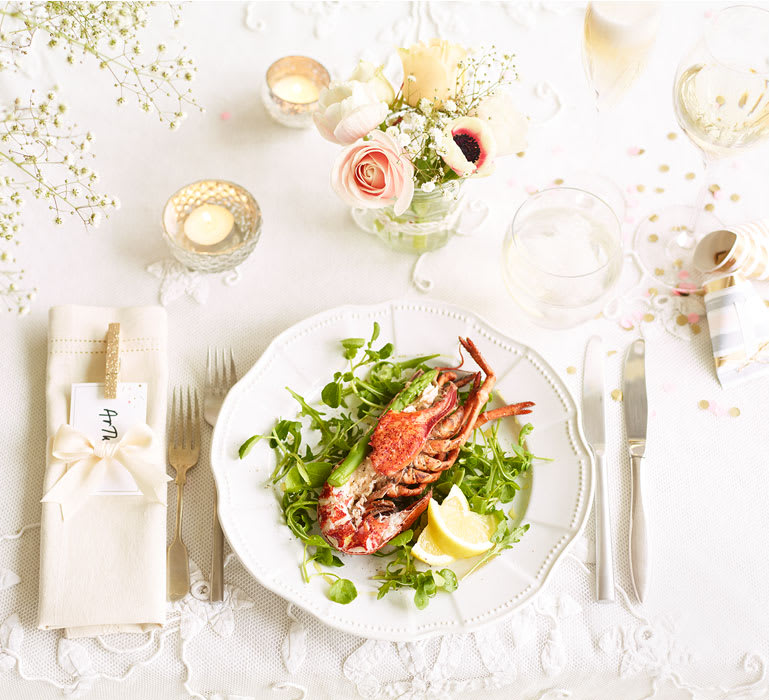 Serve classics like our dressed Canadian lobster halves. Metallic confetti and glittery name tags add a splash of fun
Blushing bride
Sugary shades of pale pink and soft white are a classic wedding colour scheme for good reason: they never go out of style. If you're planning a traditional reception, you can still add personal touches with the finer details – fill trinket boxes with mini macaroons for a sweet take on wedding favours and lay a sheet of antique lace over a jacquard tablecloth for textural contrast.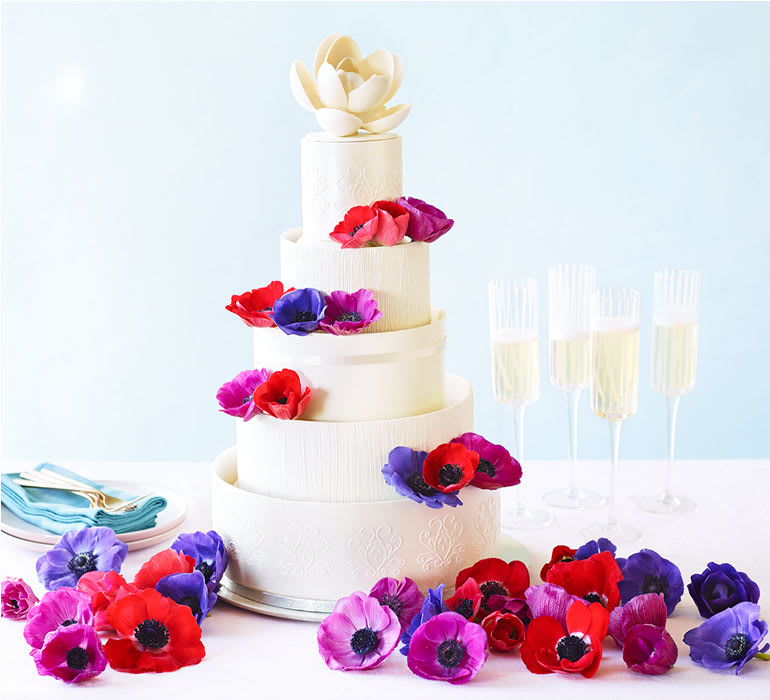 Go bold with the architectural Serenity cake (launching 23 February) and decorate with single, vivid blooms
Bold and beautiful
Lace and linen isn't for everyone. If your personal style is more cutting edge than vintage nostalgia, your wedding reception is the perfect place to get creative with colour. Make a statement with single-stem floral bouquets instead of the traditional cluster, think surprising menu options like sushi, and go for a palette of hot Mediterranean aqua and reds offset with touches of delicate pink. When it comes to your top table, the brighter the better.
Lunch doesn't have to be a formal affair – keep things casual with a buffet of modern favourites
A dramatic carpet of flowers is easier to create than you might think and is a great alternative to conventional vase arrangements. Lay a long, thin piece of plant oasis over your table runner and cover it with flower heads – anemones in rich purple and scarlet are ideal. Once you've finished, take a step back to make sure you haven't missed any gaps and slowly pour a jug of water over the oasis to keep the flowers at their best all day.