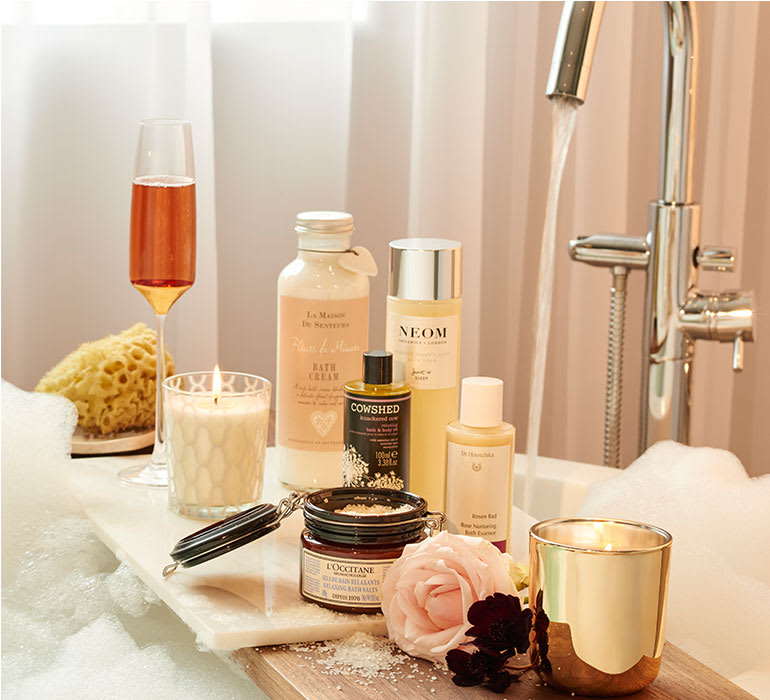 Make a date with your bathtub
Long cold nights have their drawbacks, but they're also the perfect excuse to luxuriate in the tub, guilt-free. Even better, with a few indulgent finishing touches (plus a 'do not disturb' sign on the door) you can turn a standard soak at home into a decadent spa-style experience.
• Set the mood and help your mind unwind by lighting scented candles – try ones infused with spices for an extra winter-warming effect, such as this Patchouli and Clove candle (pictured ).
• Keep a tray of your favourite goodies to hand (face mask, bath oils – try Cowshed's calming lavender and eucalyptus blend – and a cheeky glass of bubbly) so you don't have to stretch far for a pampering fix.
• Invest in a plush bathmat and fluffy Egyptian cotton towels – pop them on the radiator so they're warmed through when you step out of the bath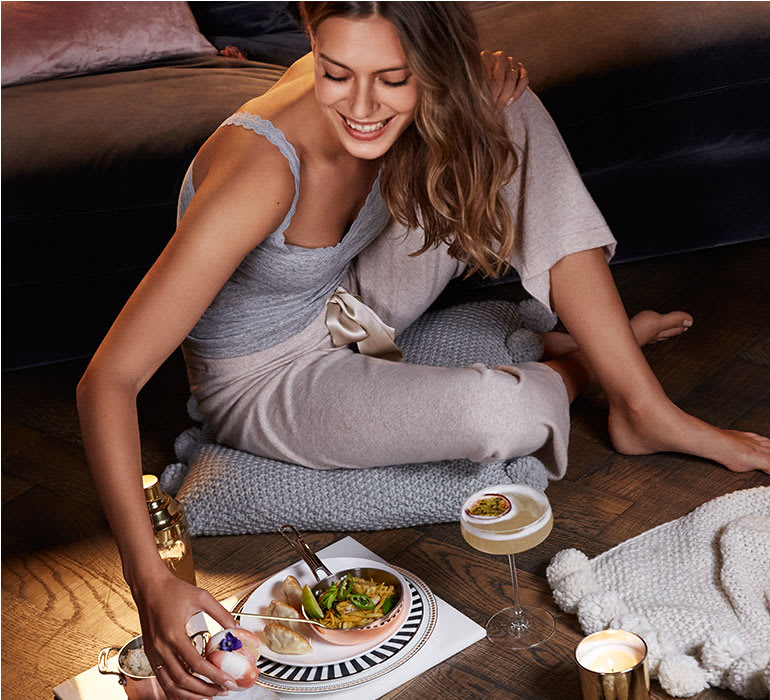 Curl up on the couch
Dim the lights, plump those scatter cushions and grab the popcorn – whether you've got the sofa to yourself, or you're snuggled up with a loved one, try these movie night-in tricks to make your living room a haven to hibernate in.
• Slip into your comfort zone with some super-soft loungewear. Our cashmere PJs are so cosy, you'll never want to take them off – just add slouchy socks and relax.
• For a fuss-free dinner, bring the restaurant to you with our gourmet ready meals – try this authentically spiced noodle dish from the Taste of Singapore range (pictured ). Throw on some herbs, dish up on fancy dinnerware and serve with a delicious pre-mixed cocktail.
• Create sofa heaven with a mix of velvet, quilted and faux-fur cushions – keep a chunky blanket on standby to dive under if you're binging on a box set.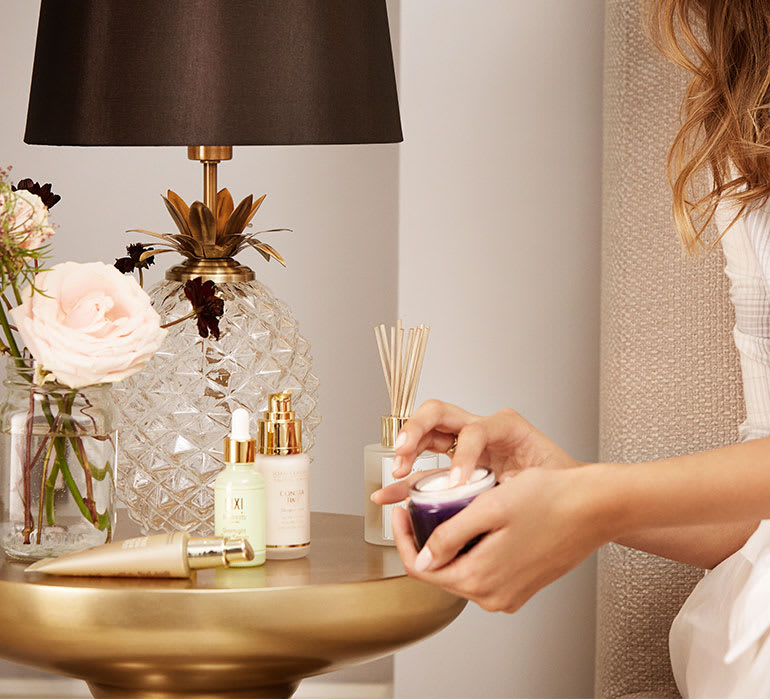 Upgrade your sleep sanctuary
If an early night is top of your agenda, set yourself up for a dream beauty sleep by tweaking a few details before you dive under the duvet.
• For a bed you'll want to sink into, invest in a body-moulding mattress topper and toasty feather-down duvet – five-star comfort factor guaranteed.
• Bedside lamps do more than just make your room look like a swish hotel – their gentle light creates a tranquil ambience to lull you into a sleep-ready state.
• Night creams are the equivalent of treating your skin to a facial while you sleep – apply one infused with vitamin A or hyaluronic acid such as Formula's Sleep Cream () before you hit the pillow.
• It's not just what you sleep on, but what you sleep in that counts – pure cotton nightwear feels soft next to your skin but is breathable for added comfort.