THREE IDEAS FOR A COSY HOME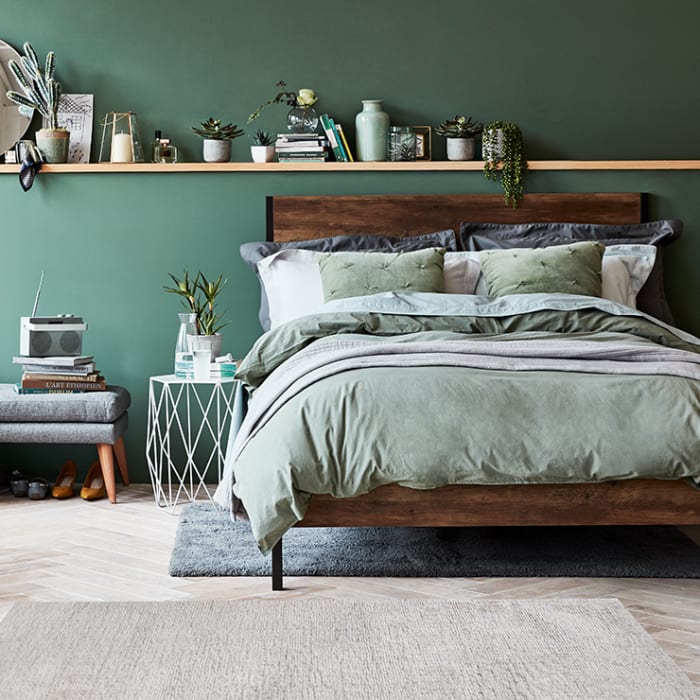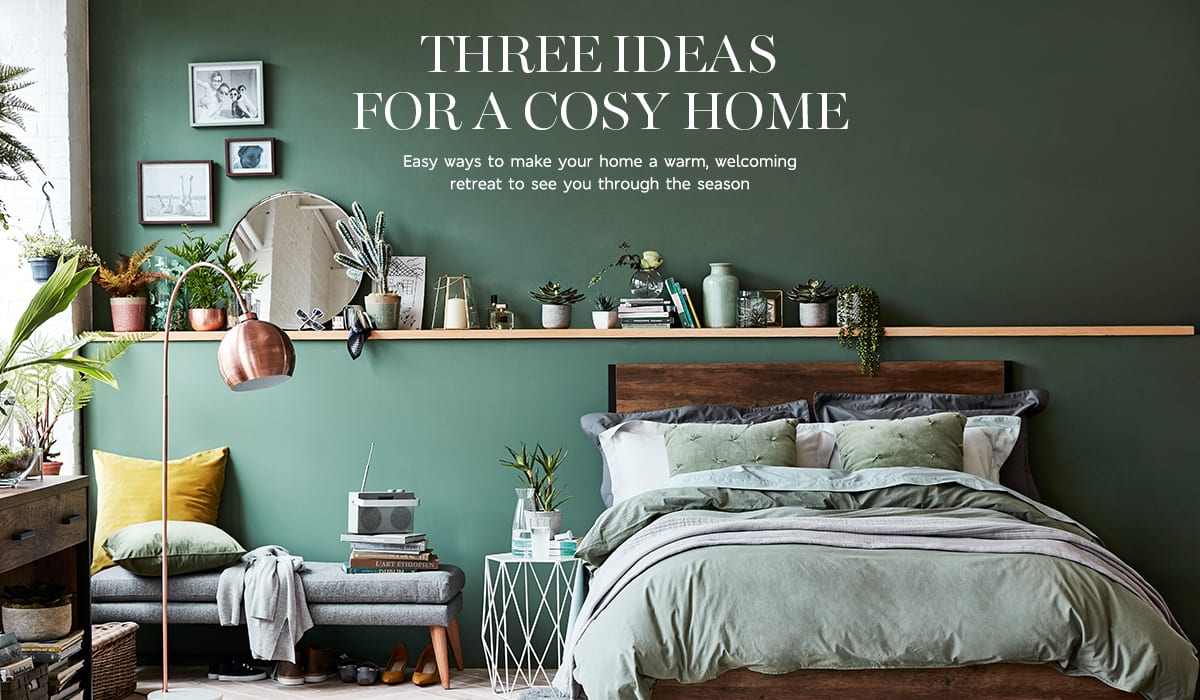 Easy ways to make your home a warm, welcoming retreat to see you through the season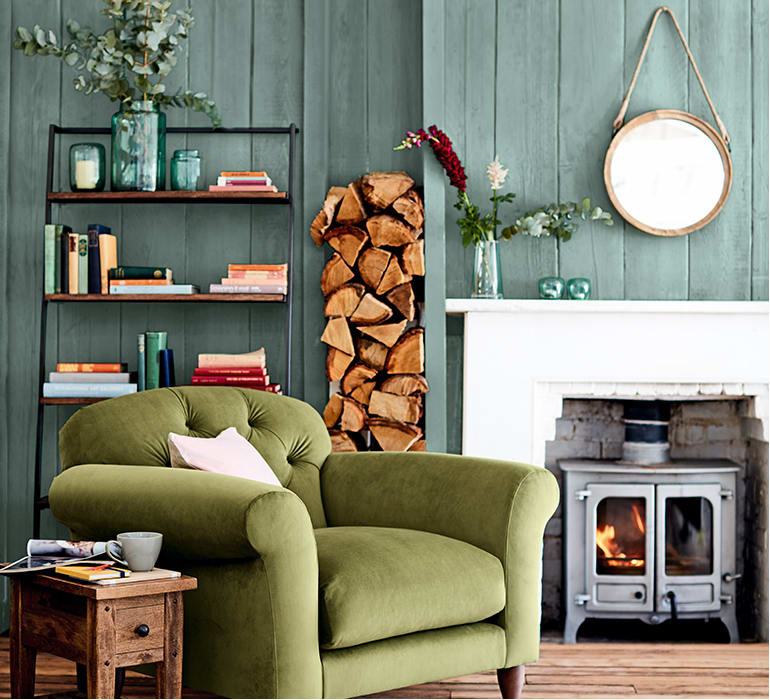 Mix your materials
It's the season to snuggle, so make your home a soft, cocooning sanctuary with textures that are big on comfort. Sink into plush, luxurious velvet – whether you choose it for your cushions or your upholstery – and add softness underfoot with a rug or two.
Materials like wood bring simple, natural warmth to interiors – choose wooden furniture or make a display out of logs or driftwood. It's also a subtle, mood-boosting reminder of the great outdoors when it's too dark to see out of the window. Adding greenery is a proven way to help you feel energised through winter, too. Choose leafy foliage or, if you're not green-fingered, go faux with artificial plants in a range of shapes and sizes.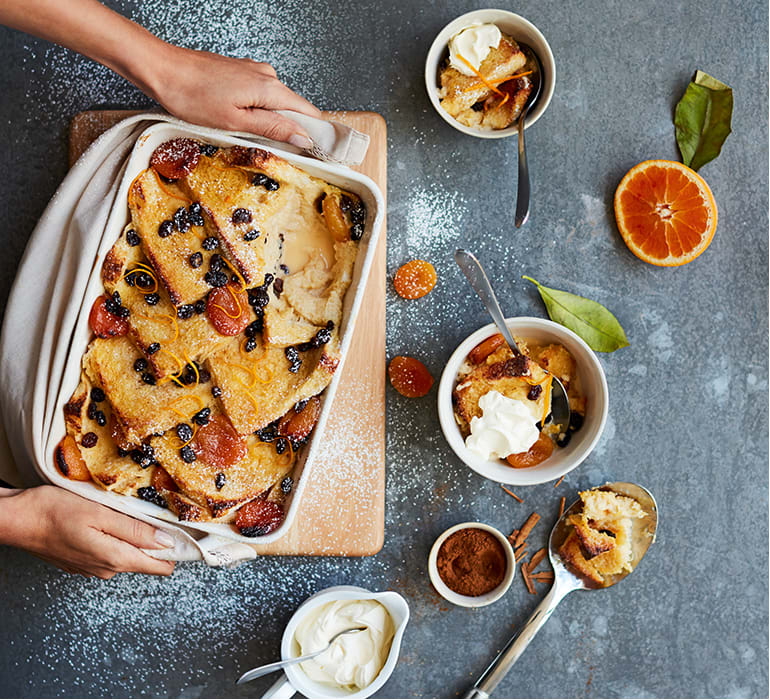 Serve up some warmth
If there's one thing guaranteed to make you feel cosy from the inside out, it's soul-warming food – so make sure your kitchen's kitted out for cold-weather cooking. Storage jars filled with colourful spices or pulses look great on display, while ovenware you can bring straight to the table is perfect for serving up one-pot warmers.
Reorganise your shelves or cupboards so your ingredients are close to hand, whether you're cooking up a family curry or a comforting dessert – try the Cook with M&S app for some culinary inspiration.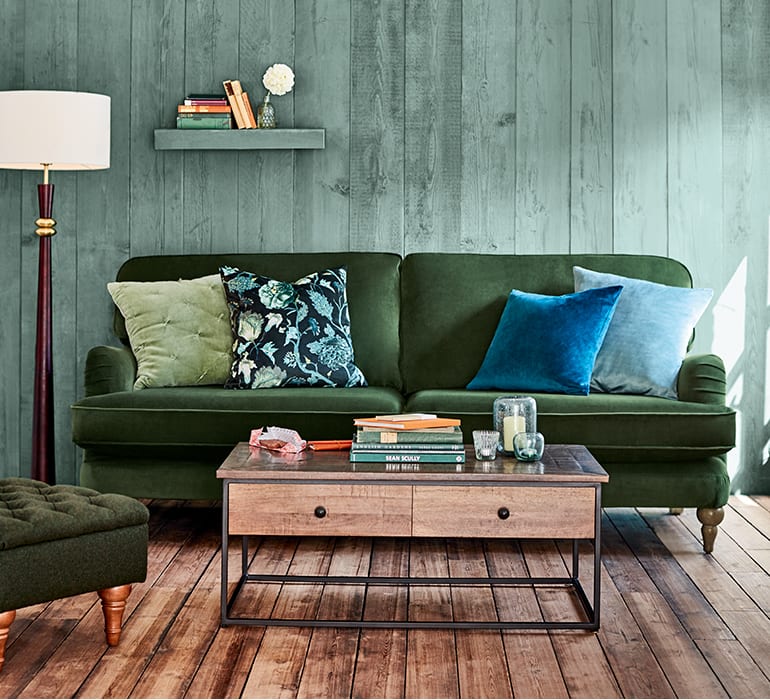 Change your mood
On cold, dark days, there's nothing better than coming home to a cosy atmosphere. Play with pattern and colour to change the ambience of your interiors. Add depth and warmth with darker, soothing shades like forest green, jade or olive on cushions, bedding, upholstery or an accent wall. Bold prints will up the drama and draw the eye into the room.
Lighting with a welcoming glow is another great way to combat bad-weather blues. Mix table lights with a strategically placed floor lamp to make a dark room instantly more inviting.