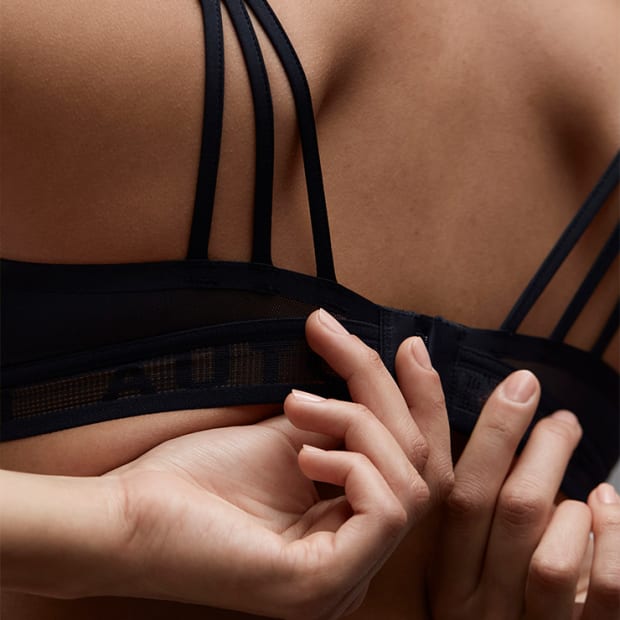 HOW TO BUY
A BRA THAT FITS
The perfectly fitting bra of your dreams is within your grasp. Our expert Stephanie Dear, has all the tips and tricks you need to discover your perfect size and style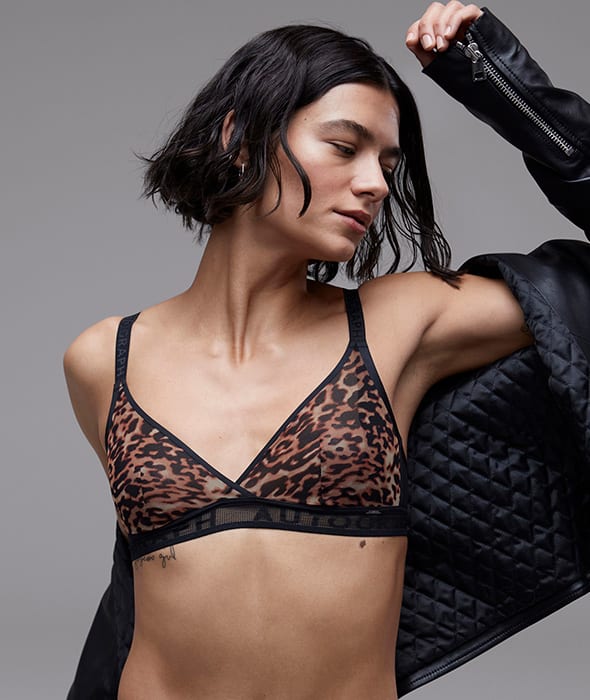 Get fitted regularly
Wearing the right size bra is important whatever your bust size. An ill-fitting bra can cause back and neck pain, poor posture, not to mention painful rubbing and chafing. Giving your breasts the right support is not only vital for comfort but general wellbeing, too. Getting measured shouldn't be a one-off either, as your breasts can fluctuate in size thanks to hormonal changes during puberty, pregnancy or the menopause, so it's worth doing regularly. Our instore and online Bra Fit service has instant appointments available, or you can use the booking system to choose a more convenient time.
If you have a smaller bust you might not need quite as much support as those who wear an E cup or above, but getting the fit right is just as important, not only for comfort, but to prevent any premature sagging. Choose a bra style designed to flatter your shape. 'For women with smaller busts, we've a range of bralettes, crop tops, non-wired and wired bras, in cup sizes A to E so every customer will find a style to suit', says M&S bra technologist, Stephanie Dear.
Top tips for fuller busts
If you've been measured up as an F cup or above, it's even more vital that you wear a correctly fitting bra. The underband of your bra does all the heavy lifting when it comes to support, so getting this measurement right is just as important as wearing the correct cup size.
'To achieve a great fit we build amazing support in all our F+ bras, from bralettes and non-wired styles to wired minimiser bras,' says Stephanie 'Every woman's body will change during her menstrual cycle and can also fluctuate due to temperature or hydration levels, so we always advise customers to choose a bra that fits perfectly on the middle hook. This means that they can easily tighten or loosen the bra depending on the day. Remember too that bra straps should sit level on your body, and make sure that the underband doesn't ride up.'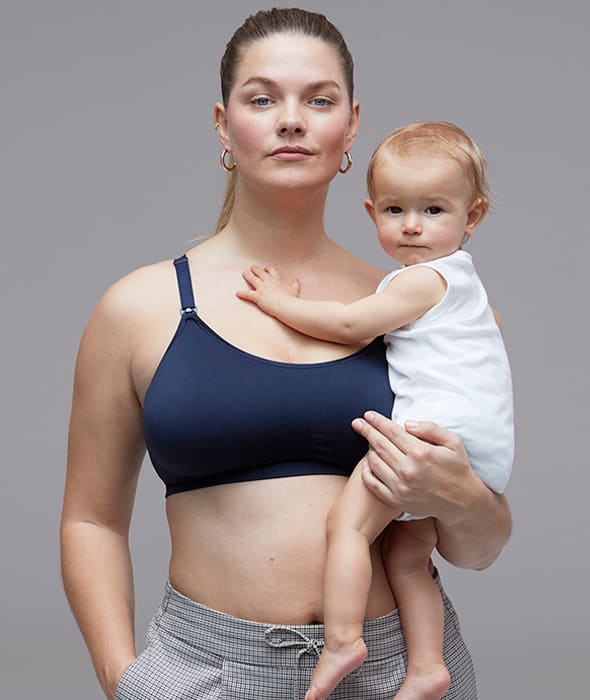 To maternity and beyond
One of the most transformative times for your body is during pregnancy. Breasts become larger and much more tender in the first few weeks, so it's essential that you get measured and start wearing a suitably supportive bra as soon as possible. Breasts also can grow again after your baby's born and breastfeeding begins. 'We advise all women to be fitted regularly during pregnancy to make sure they are wearing the right size bra as their breasts develop. Switch to non-wired bras as underwiring can put pressure on milk ducts – unless the wiring has been specially designed for pregnancy and nursing. If you're planning to breastfeed, book a fitting during the last trimester to choose a nursing bra,' say Stephanie.
How to make your bra fit perfectly
The signs that your bra is too big or small:
Spilling out over the cups: Choose a larger cup size. If you're spilling out at the front and under the arms, you might need to go up two cup sizes.
Digging in straps: Support should come from your bra's underband, not the straps. Loosen the straps and then see if the underband feels too loose or too tight.
Your boob escapes from the bottom of the cup: You need a bigger cup size and possibly a smaller underband.
Uncomfortable front underwiring: Wiring should always sit flat between your boobs, if it doesn't, you need to increase your cup size.
Bra rising up at the back: If the bra is less than a year old, you need a smaller back size. If it's older, the elastic might have gone, so it needs replacing.
Wiring digging in at the side: You need a bigger cup size and a smaller underband size.