What's new at M&S Food
Our panel of celebrity tasters are back in the M&S tasting kitchen to find their #MyMarksFave from our extra-special Easter range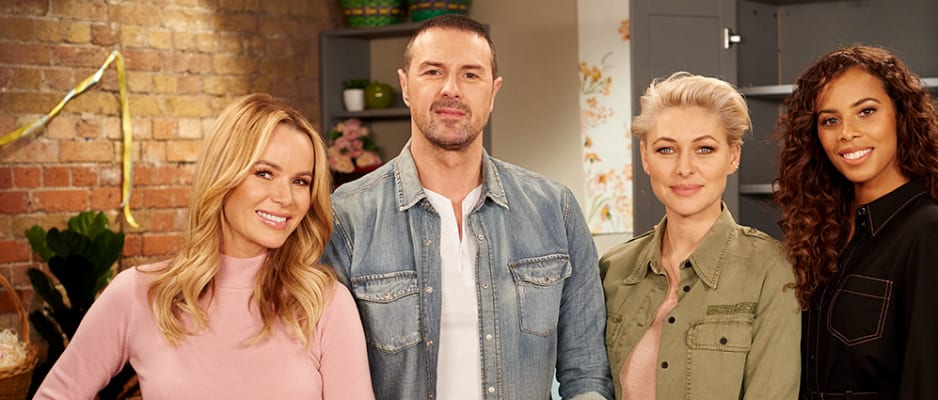 These are not just any tasters…
It's a tough job, but someone's got to do it. Every month our amazing M&S Food tasters Amanda Holden, Emma Willis, Rochelle Humes and Paddy McGuinness try our newest dishes and pick their favourite. This time, it's our Easter treats
M&S Food favourites
For a seasonal special in our series, What's New at M&S Food, we invited Amanda, Emma, Paddy and Rochelle to try a selection from our Easter range. From melt-in-the-mouth lamb (Emma's fave), to our crowd-pleasing Cracked Egg Cake, to Paddy's top choice, Chicky Chicky Bang Bang – voted Best Kids' Egg by BBC Good Food – our fab four had an 'eggcellent' time choosing their top treats and, as usual, there were lots of laughs along the way. Try the range for yourself in store, and don't forget to join the conversation on social media using #MyMarksFave.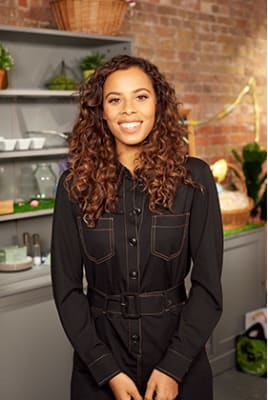 Rochelle Humes
"This is not just any Easter Egg, this is my absolute favourite, M&S Food, brand new Ruby Cocoa Easter Egg."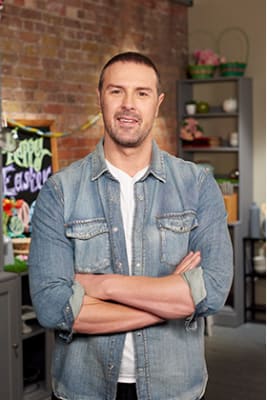 Paddy McGuinness
"This is not just any Chicky Chicky Bang Bang, this is an M&S Food Chicky Chicky Bang Bang. And the kids will have fun smashing it up."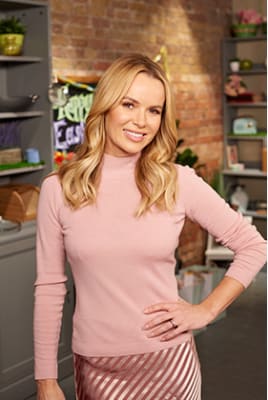 Amanda Holden
"These are not just any hot cross buns, these are M&S Food 'Golden Holden' Hot Cross Buns. Juicy and fruity, as you would expect."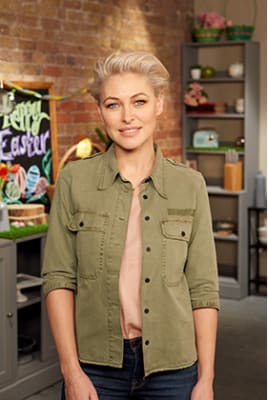 Emma Willis
"This is not just any shoulder of lamb, this is my fave M&S Food shoulder of lamb. It's quick, it's easy, it's tasty and it melts in your mouth."
Discover the celebs' favourites

Ruby Cocoa Egg
Rochelle's fave, our Ruby Cocoa Egg, is made with the 'fourth chocolate', an all-natural, brand-new chocolate flavour

Chicky Chicky Bang Bang
Emma described Paddy''s fave, our mini egg-filled chocolate chick, as an 'egg pinata'. Smash it and share it

Golden hot cross buns
Be dazzled by golden wholemeal flour, golden honey, golden berries, dried cranberries and seeds

Slow-cooked lamb shoulder
Sublimely succulent, our lamb shoulder is flavoured with rosemary and garlic and served with mint sauce
Edible treats for Easter
We have everything you need for Easter eating, from afternoon tea to luscious lunches. And did we mention chocolate?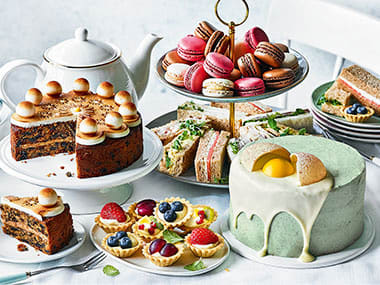 Afternoon tea ideas
Look no further for a memorable Easter spread of sandwiches, cakes and bakes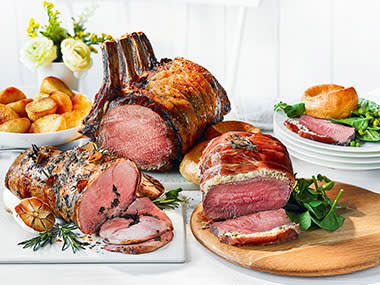 Roasts fit for a feast
Make meat the hero of your Easter table. Simply order online then collect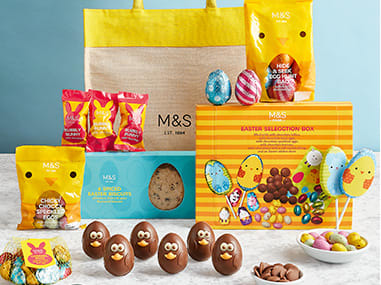 Easter treats aplenty
Send an indulgent gift or gorgeous hamper to a special person in your life