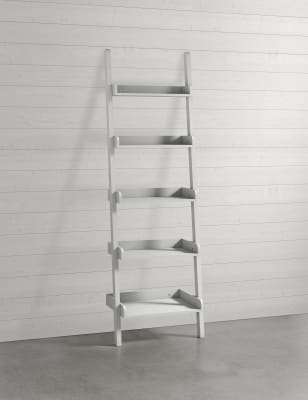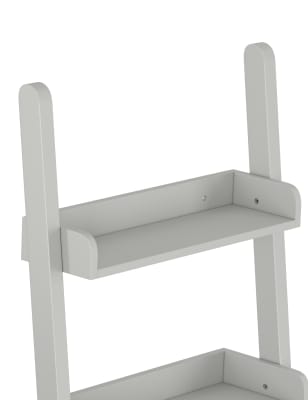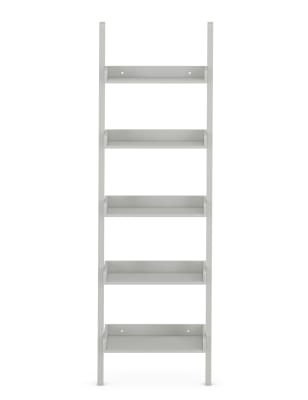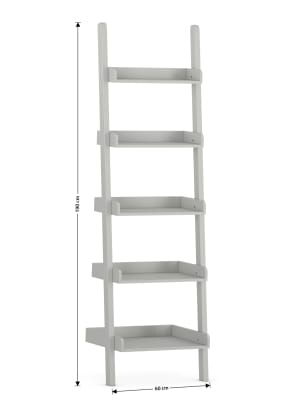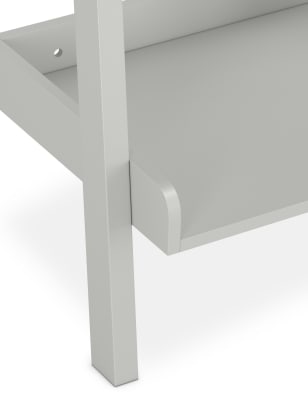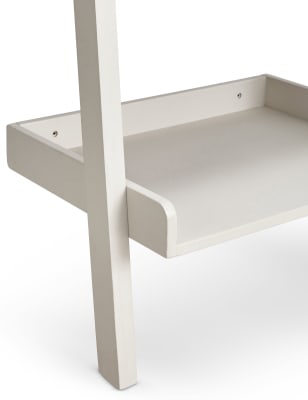 LOFT
Step Ladder Grey
Product code: T841688
Sorry, this item is no longer available
Product Description
Ladder shelves are a must-have for any space in need of stylish storage solutions. Our step ladder bookshelf features five levels of storage to maximise space while leaving a minimal footprint, perfect for smaller rooms. Made of wood for a solid and durable build, each shelf offers a lipped tray design to securely hold your precious trinkets and items, with a curved front edge for subtle style points. Perfect for both modern and more classically styled rooms, this ladder bookcase brings simple style and airy design to your home.
Product Details

Dimensions

Height: 190 cm
Height In: 75 in
Width: 60 cm
Width In: 24 in
Depth: 39.5 cm
Depth In: 16 in
Weight: 15 kg

Item details

Easy, flexible shelving solutions for any room in your home
Standard delivery to your door or free delivery to a participating store.
Made from Sustainable Wood
Self-Assembly

Delivery, Collection & Returns

We'll deliver to your door. You'll need to unpack, assemble and position yourself

FREE Collect in store - order online for delivery to your chosen store, collect from 12pm (midday) the next day

£3.99 Next day home delivery* - NEW now order up until 10pm - find out more >


Free standard home delivery on orders over £50**

- get your clothing, home, beauty and wine order within 3-5 working days. find out more >

£7.50 International home delivery to Europe - get your order within approx. 7-10 days
£15 International home delivery to the Rest of the World - get your order within approx. 10-14 days
Shop on our dedicated websites for Australia, Canada, New Zealand and USA.
Collect in store is not available outside the UK
Service terms and delivery times may be amended during peak periods or sales. Please see our Help section online or ask in store at the Customer Order point for full details.