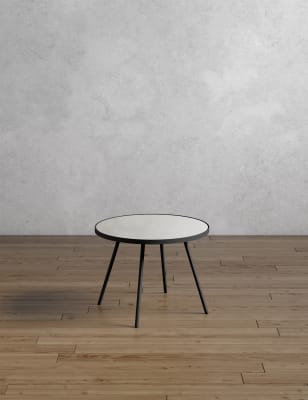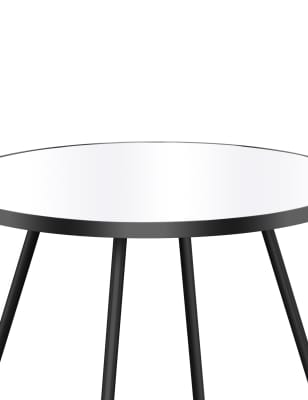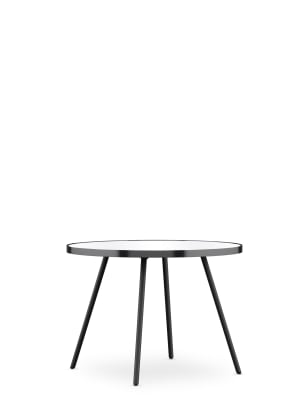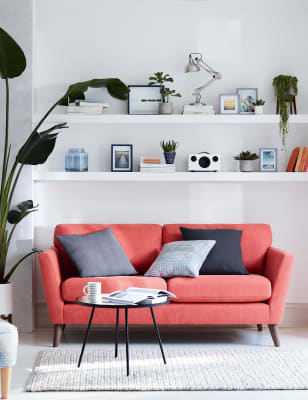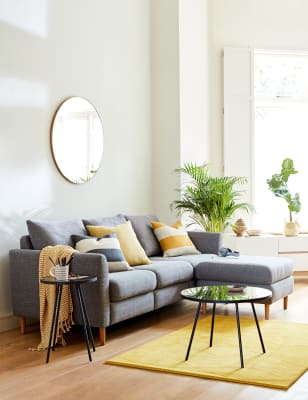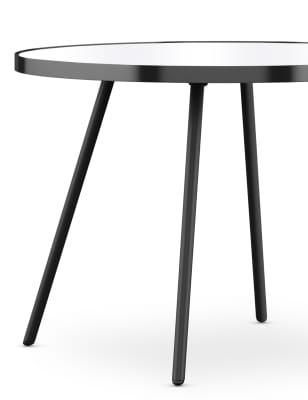 Round Metal & Glass Coffee Table
Product code: T840110
Sorry, this item is no longer available
Product Description
Elevate your living room with our statement coffee table that showcases a perfect blend of chic style and wonderful practicality. The round coffee table is complete with painted metal legs, while a toughened glass mirrored top will be sure to introduce a glamorous touch to an interior. Creating a gorgeous focal point in a living space, our contemporary coffee table makes a stunning choice for any home in need of an update.
Product Details

Dimensions

Height: 43.5 cm
Height In: 17.1 in
Width: 60 cm
Width In: 23.6 in
Depth: 60 cm
Depth In: 23.6 in
Weight: 6.9 kg

Item details

Painted metal frame with a toughened glass mirrored top. Modern design, suitable for any room and easy assembly

Delivery, Collections & Returns

Good news – we offer free furniture delivery, whatever you order. Our delivery teams will observe social distancing throughout your delivery, giving you peace of mind.

For three-day delivery items, individually ordered items will be delivered in three days. Orders featuring more than one three-day delivery item may take longer.

Standard delivery to your door

FREE Collect in store - order online for delivery to your chosen store, collect from 12pm (midday) the next day

£3.99 Next day home delivery* - NEW now order up until 10pm - find out more >


Free standard home delivery on orders over £50**

- get your clothing, home, beauty and wine order within 3-5 working days. find out more >

£7.50 International home delivery to Europe - get your order within approx. 7-10 days
£15 International home delivery to the Rest of the World - get your order within approx. 10-14 days
Shop on our dedicated websites for Australia, Canada, New Zealand and USA.
Collect in store is not available outside the UK
Service terms and delivery times may be amended during peak periods or sales. Please see our Help section online or ask in store at the Customer Order point for full details.
Reviews
100% of reviewers would recommend to a friend