CHRISTMAS WRAPPING IDEAS
You've bought them the perfect present, now it's time to make it pop. Watch these easy, step-by-step videos for gorgeous gift wrapping ideas
The clever card pocket
Whether you're treating someone to a gift voucher, or just want somewhere to stash their Christmas card, use this easy-but-effective triangular folding technique to create an envelope within the gift wrap itself. Watch the video to see how it's done – shown here with our luxe gift wrap. Like all our cards and wrap this Christmas, it's 100% glitter-free so it's easier on the planet, too.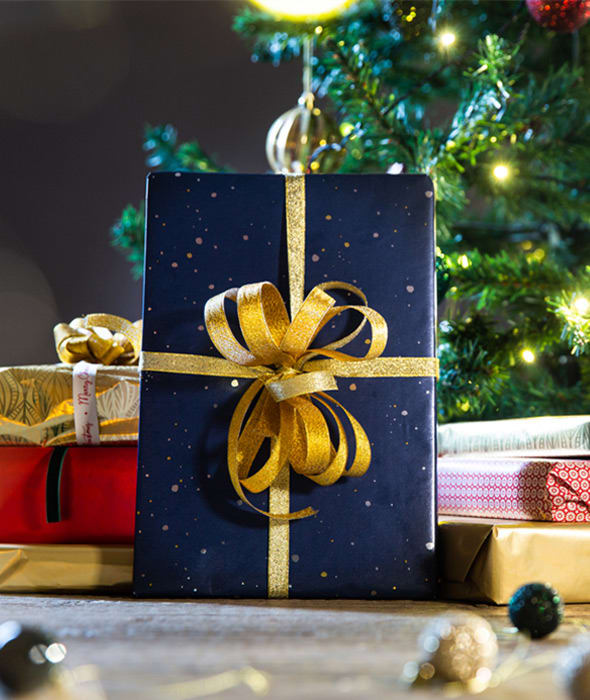 The brilliant bow decoration
Make any gift look dazzling with this easy trick for tying your ribbon to create a gorgeous bow, simply with a few quick folds and snips. The end result looks like it took a lot more effort! Watch the video to find out how it's done.
The 'unwrap me now' gift
This simple, fun idea uses a ribbon concealed within the gift, which becomes an in-built tag the recipient can use to tear open their present. For a final flourish, simply add a bow. Keep the colours bold with traditional gift wrap shades of red or green, along with graphic tags and butchers'-style string.