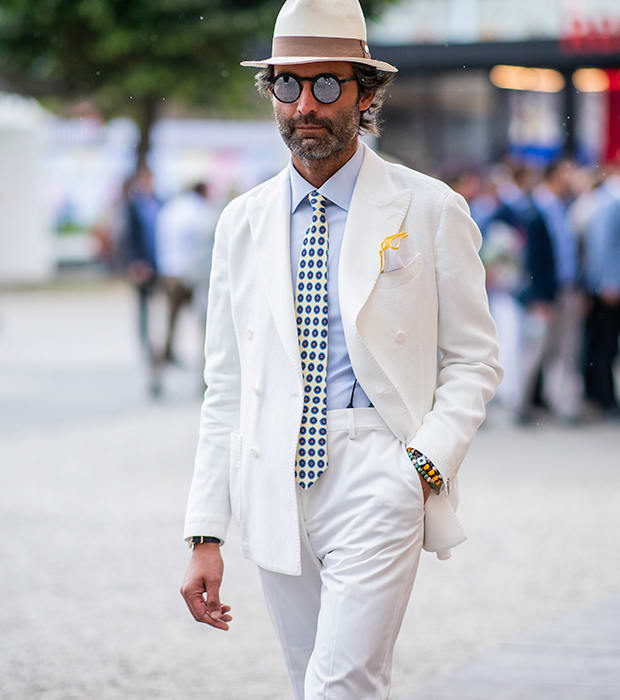 MEN:
THIS IS HOW
TO DRESS IN
SUMMER
Take your wardrobe cues from some of the most stylish men in fashion as we chart the big trends seen on the streets of Florence, Milan and London
Blue and white
OK, so this pairing isn't exactly style rocket-science, but blue and white is a classic colour combo for a reason. They're such happy bedfellows, it's difficult to get it wrong – everything from baby blue to navy via more vibrant shades work with crisp white, while smaller statements with gingham checks and stripes – from pin to Breton – add depth to smart blazers and simple T-shirts alike. Darker blues are slimming on the torso and have a Riviera air when paired with white trousers. Keep shoes and accessories unfussy and if in doubt, pure white trainers are your friends with this look.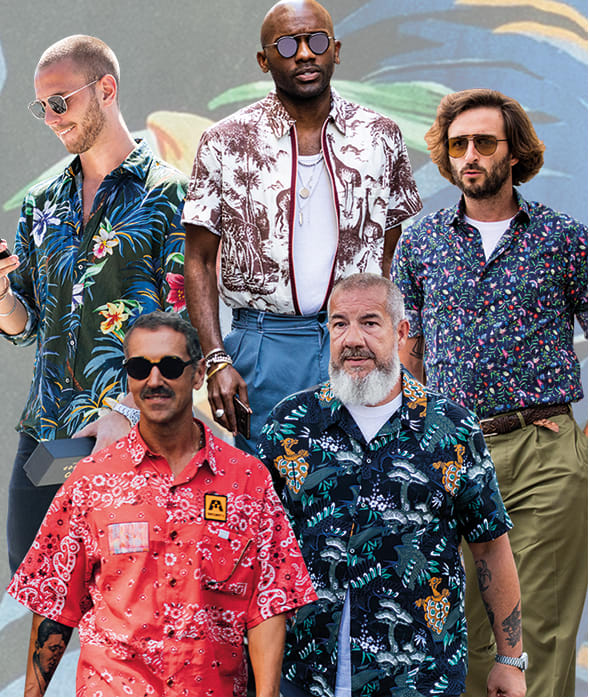 Bold printed shirts
The fashionable folk going around the world looking at the latest collections have picked something up from their travels. Made popular by Tom Selleck in Magnum PI, bright and punchy printed shirts have pushed their way past other trends to take centre stage this summer. A statement this bold needs nothing more than neutral or plain colours to set it off. The easiest way to proceed? Pick one colour out of the print for your trousers. Navy, white and black are also foolproof. For this look to work it really must be a smart pair of trousers or chino shorts – anything more casual or fussy and the playfulness of the flora and fauna prints has to share the limelight, and that's not really the point now, is it?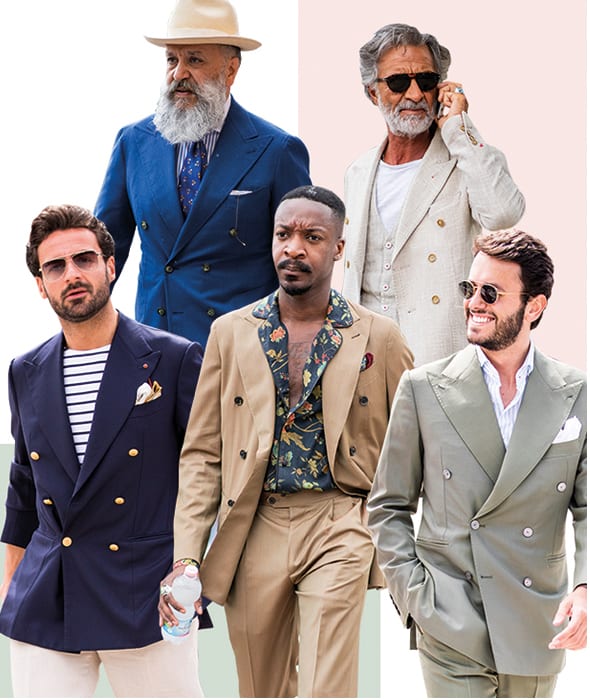 Double-breasted jackets
Once the preserve of old codgers in fusty private members' clubs, double-breasted jackets have come back in a big way, and their popularity with the well-heeled chaps at menswear trade show Pitti Uomo shows no sign of waning. Whether it's a jacket as part of a suit or a separate blazer, DB styles have a sartorial flair and the added bonus of being flattering to almost every body type, the extra fabric hiding a multitude of sins. What's more, a printed shirt (see above) or T-shirt are just as at home under a blazer in the summer as the classic shirt and tie combo.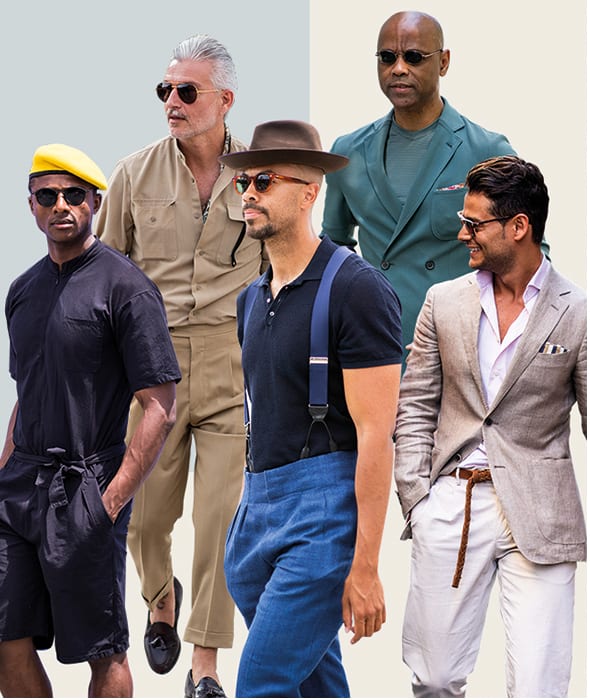 Tone-on-tone colours
Spinning the colour wheel can be a lot of fun but dressing all in one hue is a go-to look for these stylish chaps. Creating a column of one colour is instantly slimming; get it right and it looks cool and considered. The secret is to take one of two routes. Route one: pick pieces of identical colours – navy is a great place to dip your toe in – and then consider accessorising with something brighter. The second way is to select a colour and then choose a few complementary shades – think beige, white and cream or different tones of light blue – for an understatedly sophisticated ensemble. Again, keep it simple with the footwear and you'll strike the right tone perfectly.