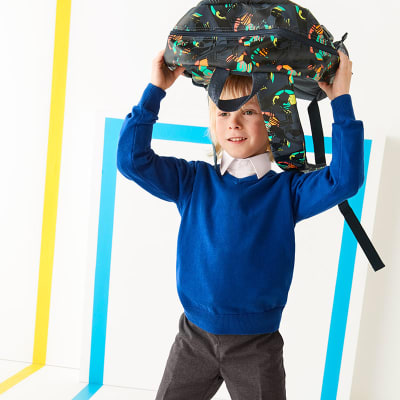 School backpacks with style
When it comes to the annual back-to-school countdown, a fresh bag is certainly up there with shiny new shoes and a pristine pencil case in terms of must-haves. M&S backpacks are a great place to start. They're made from water-repellent fabric, so a rain shower won't mean soggy books, and have adjustable padded straps for comfort. Choose from a range of prints to suit every child's taste.
BEST SCHOOL BAGS AND BACKPACKS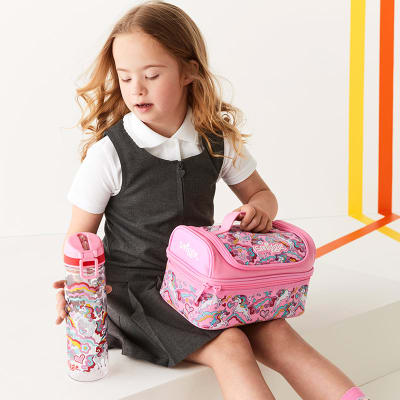 Pick the perfect lunch box
While we'll never stop pining for our Nineties Forever Friends lunchbox, it has to be said that the modern iteration is way more practical (and still very sweet). As well as fun printed designs, M&S lunch boxes feature Thinsulate™ technology to keep food cool, plus a handy side pocket for drinks storage. They're designed with a seamless lining that is quick to clean and are machine washable for tackling those really stubborn stains.

Bags of character
Whether they're fans of Minecraft or go mad for Marvel, we've got all their favourite characters within our school accessories range. Budding witches and wizards still waiting patiently for their Hogwarts letter will be spellbound by our Harry Potter range of backpacks, swim bags and pencil cases, or enchant little Disney fans with a Mickey Mouse-themed backpack from Smiggle. Got a hard-to-please tween or teen? Hype's range of vibrantly printed backpacks and lunchboxes will be their new go-to.
Words: Emily Sutherland and Sarah Lafarge