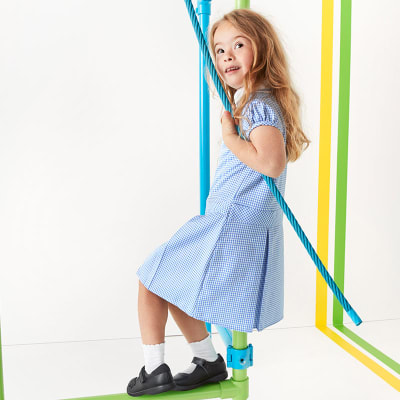 GINGHAM SCHOOL UNIFORM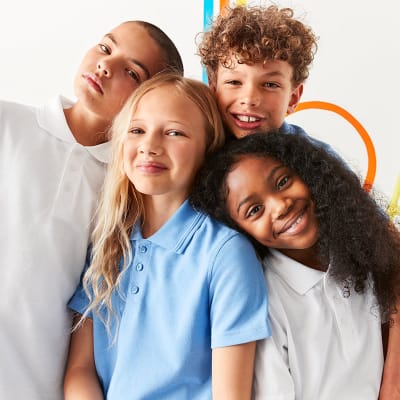 Summer uniform stars: short-sleeved shirts, blouses and polo shirts
Make sure they're comfortable during the summer months by swapping long sleeves for short-sleeved shirts, short-sleeved blouses and polo shirts. Clever tech in our summer tops will save you time: cut down on ironing time with our short-sleeved shirts and blouses that feature an easy-iron finish, or cut it out altogether with our non-iron, stain-resistant shirts. Our polo shirts come in a range of colours and feature tech to keep them looking as good as new, and, to help your budget go further, many items come in great-value multi-packs.
Shop short-sleeved school shirts & blouses Shop school polo shirts
SHORT-SLEEVED SCHOOL SHIRTS

Summer uniform stars: shorts, short socks and sun cream
Swap long trousers for shorts to keep even the most active kid cool during the hottest months. Our school uniform shorts come in various fits, plus we have cargo shorts and adaptive shorts with a pull-on waistband to make getting dressed easier. All our shorts are made from crease-resistant material with a stain-resistant and weatherproof finish to keep them looking sharp all day. Don't forget a sun hat and sun lotion to protect them on the way to and from school and during breaks and sports. Encourage them to stay hydrated all day by taking a water bottle with them.
SUMMER SCHOOL UNIFORM ESSENTIALS
Words: Sarah Lafarge and Miranda Eason