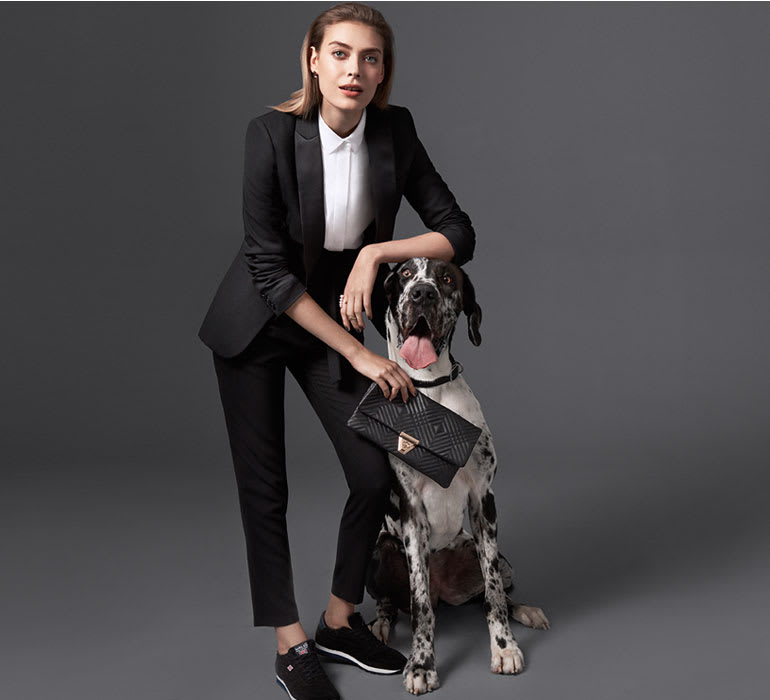 The Trend: Modern Muse
Above: If you've got a penchant for vintage, this is the look for you. Cue 1960s silhouettes combined with playful prints and textures to bring some fun back into your wardrobe.
The Trend: Monochrome
Right: Black and white is a classic combination for a reason: there's no denying its power to pack a punch. Be it a sharp tux or a graphic-print dress, this is how to make a serious statement with minimal effort.
Shop now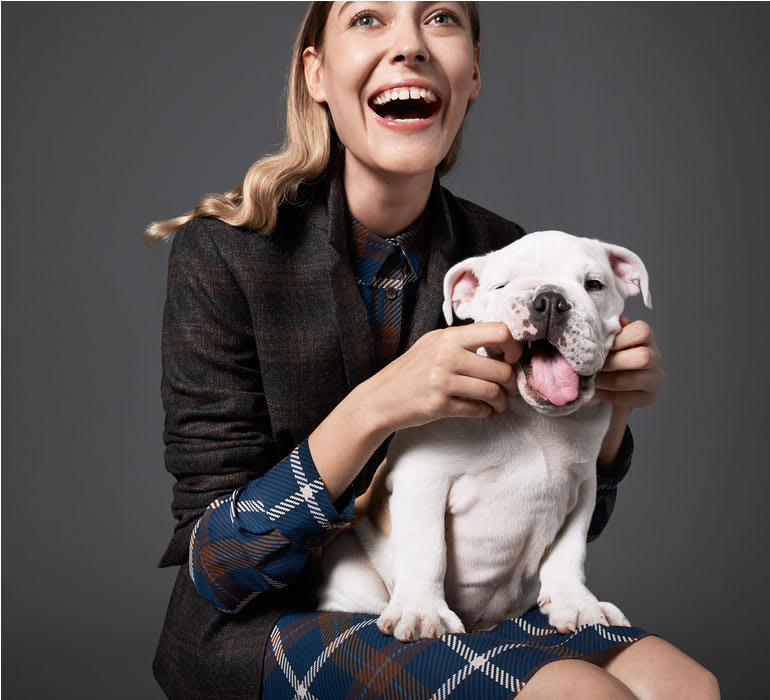 It's time to welcome back your waist. Cinch this Harris Tweed blazer with a leather belt to create an hourglass silhouette
The Trend: Entwined
Above: We're taking comfort dressing to the next level. The way to wear your woollens now is head-to-toe: sweaters with knitted leggings, jumper dresses and supersized scarves – they're all in.
Shop now
The Trend: Best of British
Left: Contemporary meets heritage style in this season's Best of British collection. Look out for old-school tweeds, traditional plaids and beautifully cut tailoring – all with a 21st-century spin.
Shop now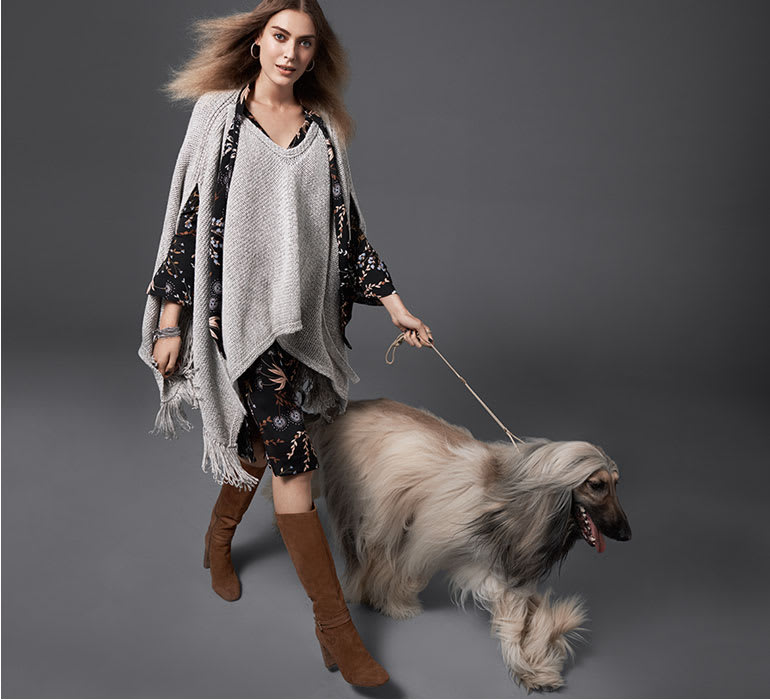 The Trend: Softly Structured
Above: Proving tailoring isn't all starchy collars and mean-business suiting, this season elegance reigns supreme. Soft lines make the cut, as do autumnal shades – let's show the boys how it's done.
Shop now
The Trend: Boho Chic
Right: Summer's Seventies show swings on for another season, only this time with a folksier and even more luxurious feel. Look to designers such as Chloé and Burberry Prorsum for a bohemian masterclass.