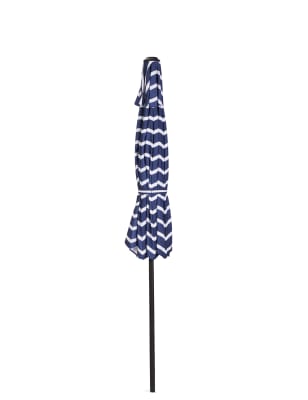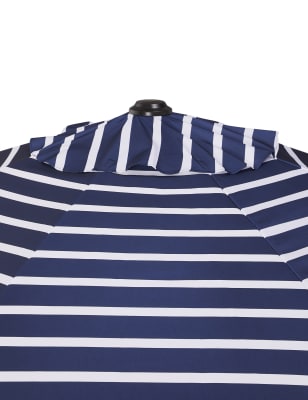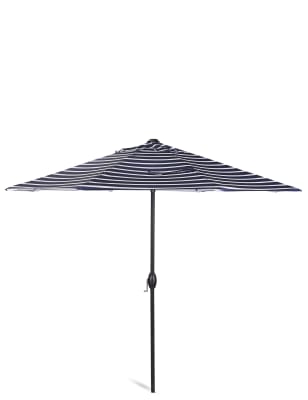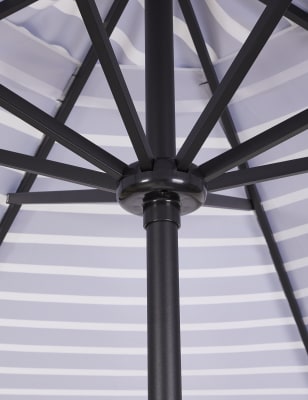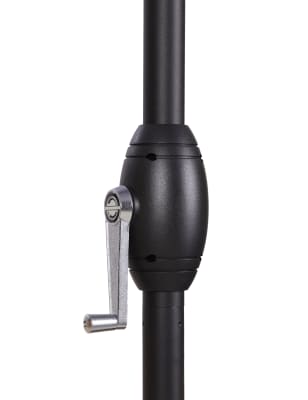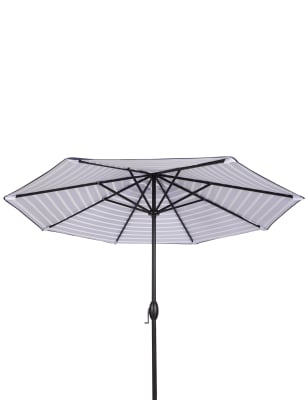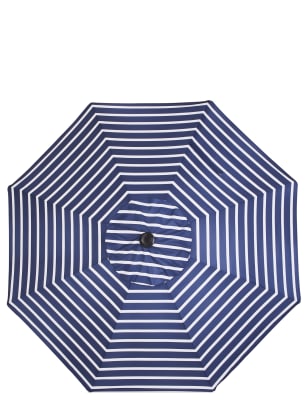 Classic Stripe Parasol
Product code: T841456
Sorry, this item is no longer available
Product Description
This striped parasol has a classic design that will look great in your garden on long summer days. It has a UV rating equivalent to UPF50+, so you can relax and enjoy the sun while being protected from the glare when it gets too hot. This parasol is made from water-repellent material so it'll keep you dry if it rains plus it has a strong metal frame that's powder coated for added durability. The parasol also winds down making it portable, so you can easily take it for a day at the beach.
Product Details

Dimensions

Height: 263 cm
Height In: 103.5 in
Width: 263 cm
Width In: 103.5 in
Depth: 198 cm
Depth In: 78.0 in
Weight: 7.5 kg

Item details

Standard delivery to your door or free delivery to a participating store
Self-Assembly

Composition

100% polyester, Metal

Care

Wash at 40°C
Do not bleach
Do not tumble dry
Do not iron
Do not dry clean

Delivery, Collections & Returns

Good news – we offer free furniture delivery, whatever you order. Our delivery teams will observe social distancing throughout your delivery, giving you peace of mind.

For three-day delivery items, individually ordered items will be delivered in three days. Orders featuring more than one three-day delivery item may take longer.

FREE Collect in store - order online for delivery to your chosen store, collect from 12pm (midday) the next day

£3.99 Next day home delivery* - NEW now order up until 10pm - find out more >


Free standard home delivery on orders over £50**

- get your clothing, home, beauty and wine order within 3-5 working days. find out more >

£7.50 International home delivery to Europe - get your order within approx. 7-10 days
£15 International home delivery to the Rest of the World - get your order within approx. 10-14 days
Shop on our dedicated websites for Australia, Canada, New Zealand and USA.
Collect in store is not available outside the UK
Service terms and delivery times may be amended during peak periods or sales. Please see our Help section online or ask in store at the Customer Order point for full details.
Reviews
100% of reviewers would recommend to a friend