MAKE HOME
YOUR DREAM
DREAM DESTINATION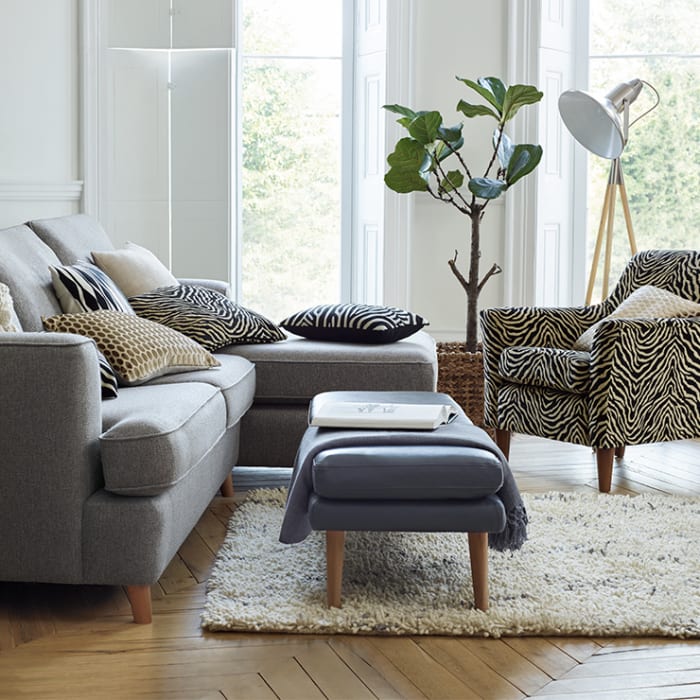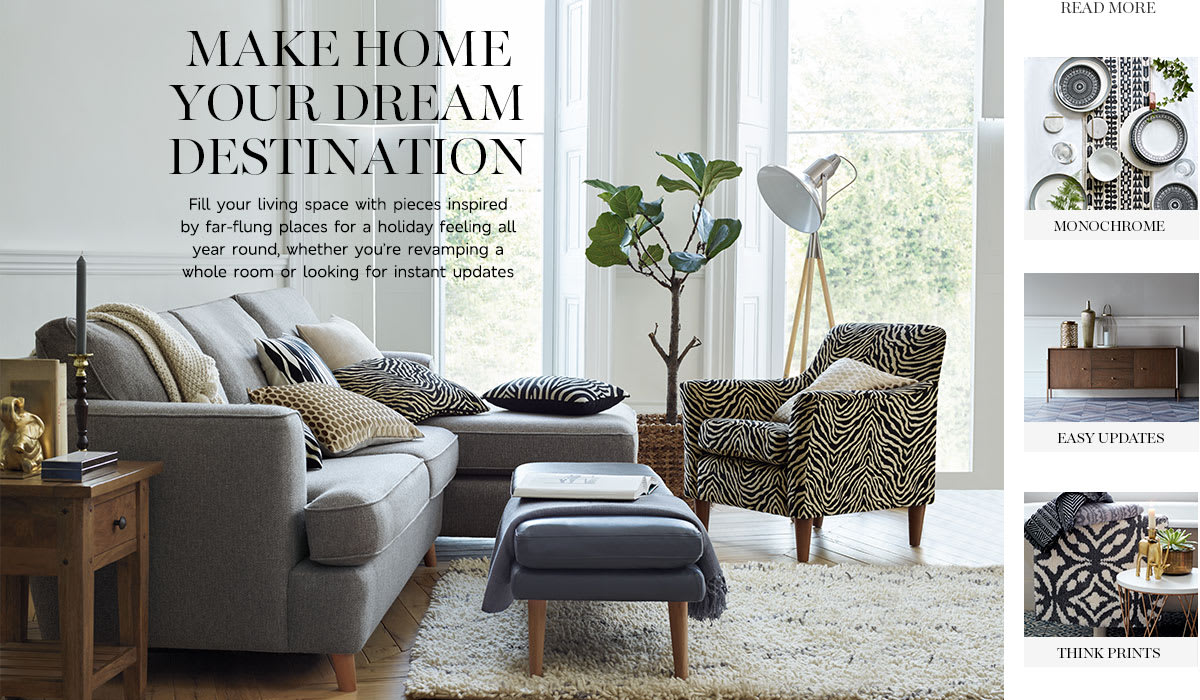 Fill your home with pieces inspired by far-flung places for a holiday feeling all year round, whether you're revamping a whole room or looking for instant updates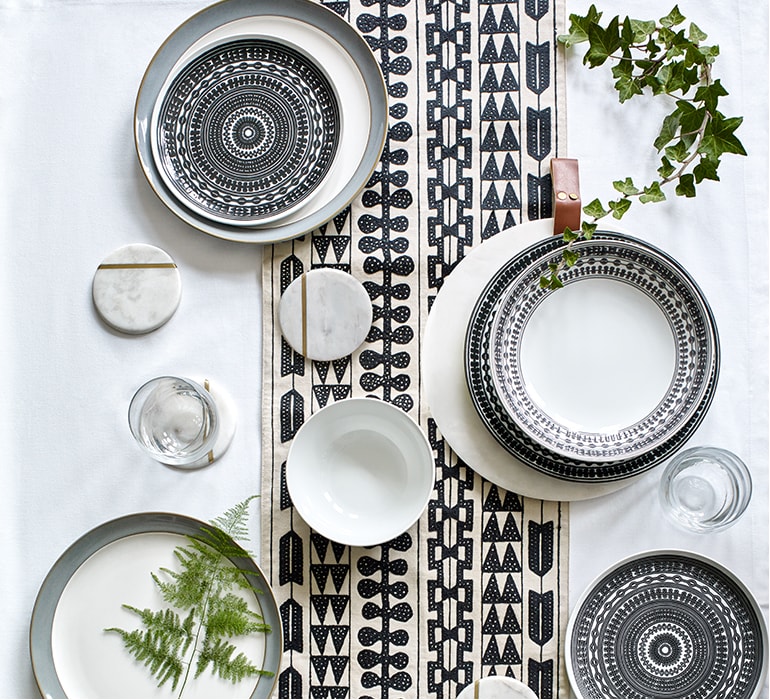 Monochrome moves
Bold designs make a big impact. Give your interiors a global edge with Moroccan-inspired patterns and animal prints. Go all-out with eye-catching furniture like this Amber armchair in Nyanga fabric (), or use smaller accessories from cushions to crockery for a quick fix – this Savanna tableware works well with plain white crockery for an instant dining-room update. Keep the look modern with a striking palette of black and white.
"Contrasting
PATTERNS mix well in
monochrome"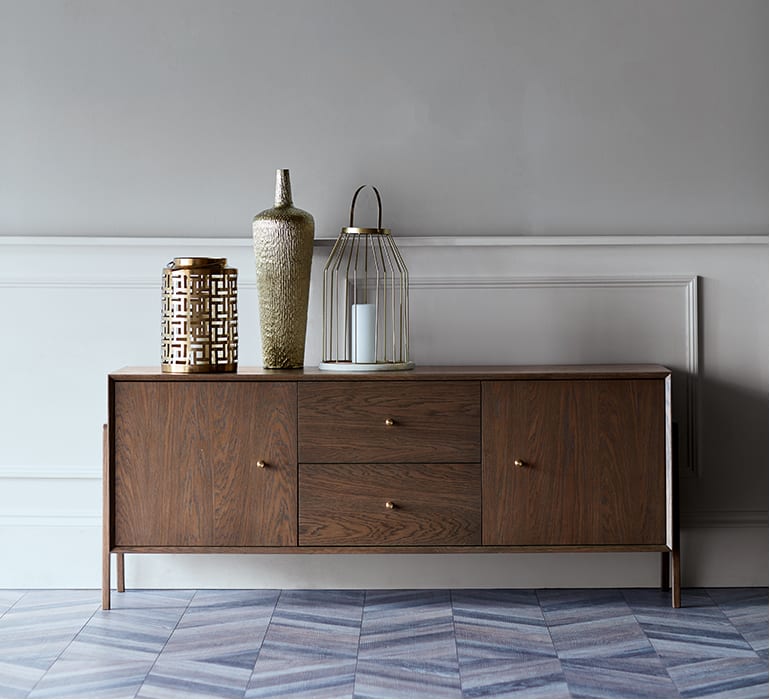 Small world
You don't have to overhaul a whole room to add impact. Cushions with motifs that evoke faraway destinations will bring another dimension to your home. For an exotic finishing touch, make a display of African-inspired ornaments, from ornate cut-work lanterns to hammered metal vases.
"DISPLAY objects
you love on a
sideboard or shelf"
Overnight escape
Venture beyond your living space with this look and make your bedroom and bathroom somewhere you'll enjoy escaping to. Try bed linen decorated with tropical birds and fruits like this Talia Pineapple set (), rugs used as wall hangings and vibrant patterns on everything from towels to bath mats. Again, sticking to black and white is an easy way to tie everything together; subtle gold accents add a hint of luxury.
"Create your own
SERENE, exotic
hideaway at home"