HOW TO DO
CHRISTMAS
IN STYLE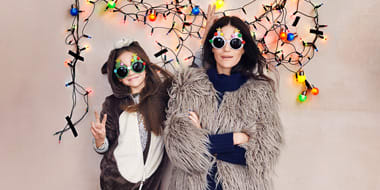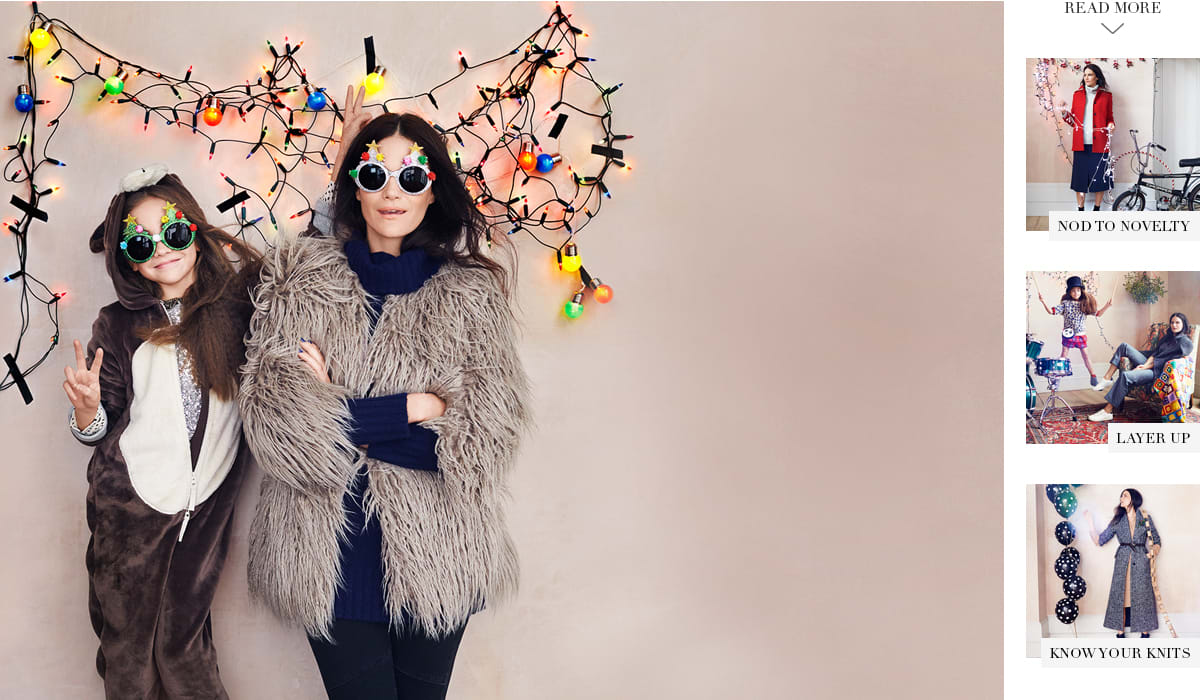 For the festive season, you want a look that's relaxed, elegant and above all, easy. Here's how to stay chic (even when you're basting the turkey)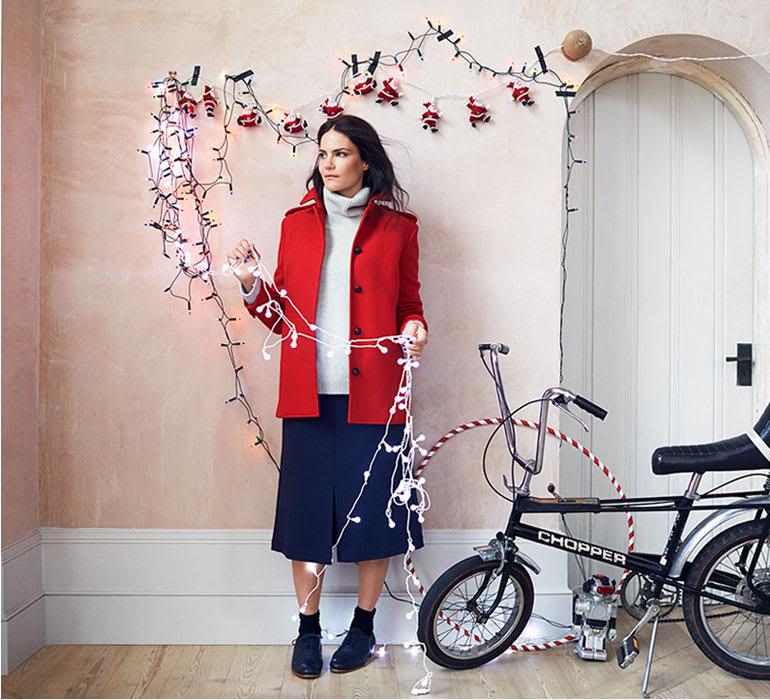 How to: do novelty in style
Faux fur is an on-trend way to give your winter wardrobe a playful spin. Choose a neutral palette and team it with a cosy roll neck and skinny jeans to balance your silhouette. You'll look effortlessly cool and gain bonus points with your kids for embracing the furry-friend look.
Red is bold and daring and screams festive spirit, but it can be tricky to pull off. The key is to pare the look back with minimal pieces, making it a highlight colour. Most people stick to wearing it with black, but navy, grey and even pink are equally complementary. Think less shouty, more sophisticated.
How to: experiment with layers
Tis the season to be jolly, so how do you incorporate fun into your look without compromising on style? Try a Fair Isle print: belt this cardigan up as outerwear or slip it on over a tunic and knitted trousers for a cool take on layering.
If prints aren't your thing, opt for a monochrome palette but add interest by mixing and matching textures and silhouettes. A jumpsuit is a great choice to tick off any dress code and can be dressed up or down depending on your mood. Add a longline coat and trainers for a modern finish.
How to: master the knitwear trend
Head-to-toe knitwear might seem like overkill, but it's simply a case of embracing the comfort factor. If you're swayed by a pair of knitted culottes (the bonus being an expandable waistline for Christmas dinner), add a printed sweater to give your look an edge. Think sofa-chic that's worthy of the catwalk.
Alternatively, you can nod to the trend with a woollen maxi coat. It's a smarter option – ideal for visiting the in-laws or if you're attending church – and looks great worn over a floaty day dress. Complete your look with heeled boots, cinching the waist with a belt for a figure-flattering finish.