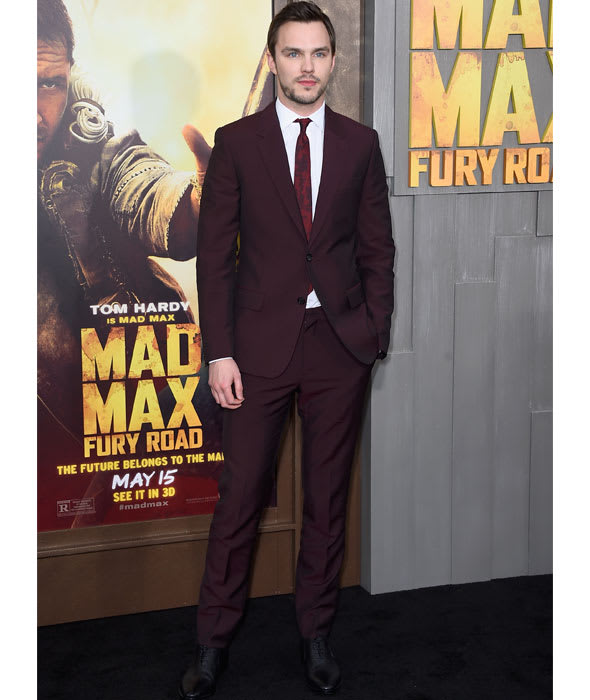 Pick a tuxedo cut for today
A dinner suit is hardly a new idea, but there are subtle differences between old-school tuxedos and contemporary cuts. Look for a tailored or slim fit that starts broad at the shoulders but then shapes into the waist, like Daniel Craig's – trim is the way to go.
Be a rule breaker
Feeling brave? Forget navy, black and grey and instead wear jewel tones such as dark emerald and sapphire to really shine. Nicholas Hoult nails it with his burgundy suit and tie combo.