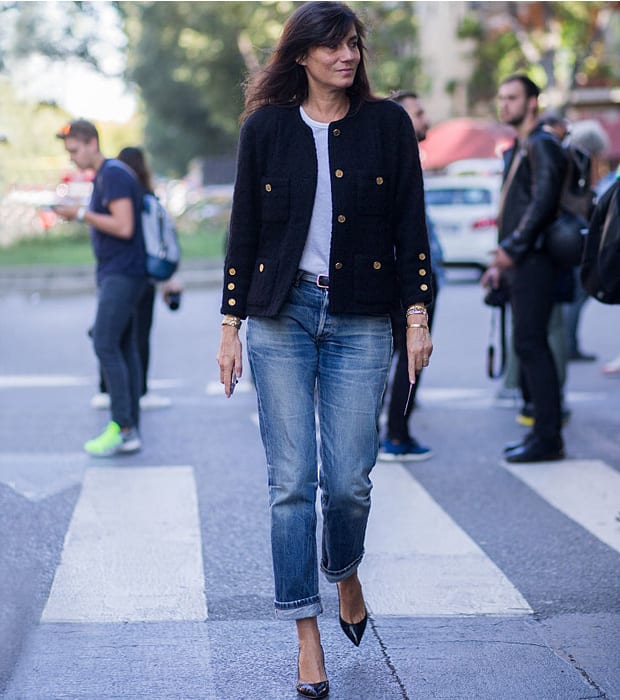 DRESS LIKE
YOU'RE OFF
TO LONDON
FASHION WEEK
Even if you're only watching London Fashion Week via video screen, take your cues from the magazine editors and stylists in the front-row know. Here's how to work out their winning style formulas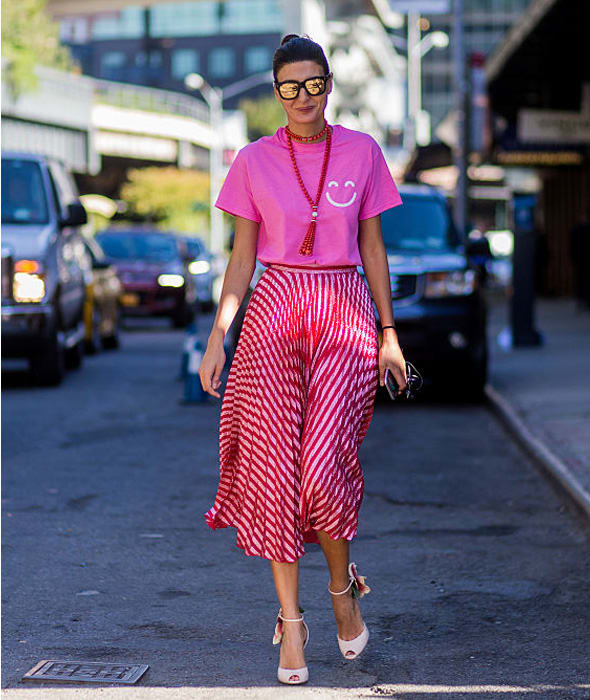 Dressed-down cool: Emmanuelle Alt
The formula: quality essentials + confidence = effortless chic
French Vogue's editor-in-chief () personifies Parisian cool. "Forget trendy designer labels," she says. "[Think] jeans, a sweater or a T-shirt worn under a jacket that seems welded to you. When it's just right, when you don't see the effort, it's irresistible."
Quirky chic: Giovanna Battaglia Engelbert
The formula: bold colour + unexpected silhouettes = playful femininity
Stylist-extraordinaire, Milan-born Giovanna () has been working in the fashion industry since she was 17. Recently appointed creative director at Swarovski, she is known for her natural ability to mix sophisticated, eye-catching pieces with a playful spirit. "I always say too much is never enough – it's my favourite saying."
If, like Giovanna, you're colour-blocking head-to-toe, see how she's paired a statement skirt with a simple T-shirt. The effect is cool but considered.
Smart & feminine: Anna Wintour
The formula: nipped-in-waist + midi hemlines = pure sophistication
Dame Anna Wintour () has been at the helm of American Vogue for over 30 years, so naturally she knows a thing or two about dressing for big occasions. Her look is pristine – but she's thrifty too and a huge advocate for wearing the same outfit numerous times. "Recycle. It's totally OK. I even recommend it," she says. Her uniform consists of flattering dresses and skirts, statement patterns (you'll never see her in head-to-toe black) and, of course, a pair of sunglasses.
The key is to keep it simple. If you're wearing a standout dress or trying a new print, pare back the accessories. If you're keen to look smart, polished and elegant, Anna's is the look for you.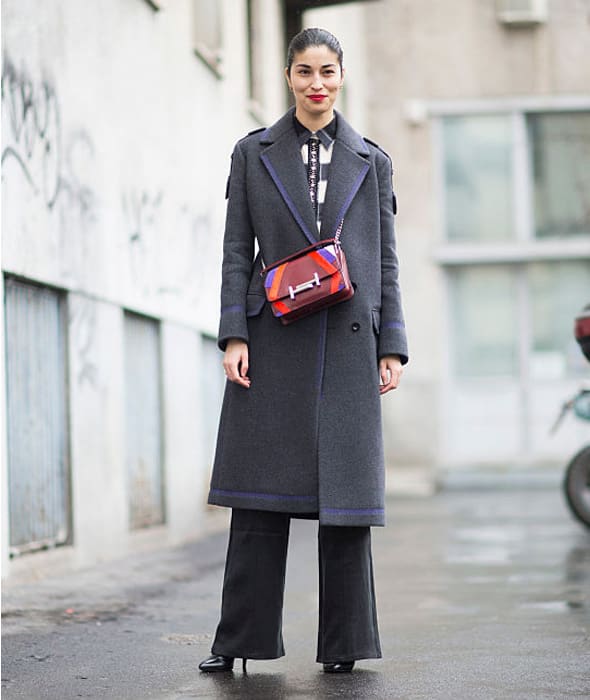 Easy sophistication: Caroline Issa
The formula: wardrobe staples + wow-factor accessories = grown-up glamour
When she's not designing clothes, Caroline is consulting for brands and heading up the fashion team at cult bi-annual magazine Tank. A true advocate for classic style with a twist – usually an amazing bag or shoes – she has also become a certified street-style favourite. "There's real power in accessories," she says. "Great footwear or a statement set of earrings is a definite confidence booster."
Caroline's look is ideal for the office – sleek and sophisticated but with a dose of personality. Next time you're in a rut about your working wardrobe, try adding a look-at-me bag – it will give even black trousers and a white shirt a new lease of life.