TIPS TO TRY NOW
FIVE SECRETS FOR BETTER SLEEP
Set yourself up for a dream night's sleep and try these five easy tricks before diving under the duvet – no sheep counting necessary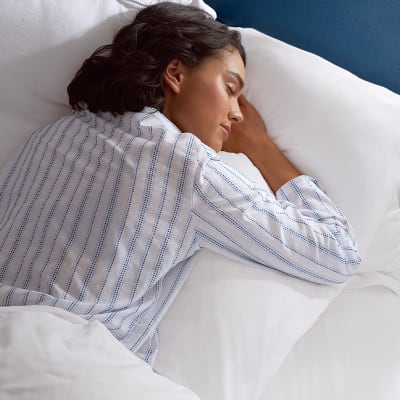 Take the pillow test
The humble pillow can make or break your sleep by keeping your body properly supported (so you don't wake up with aches and pains). Here's how to find your ultimate pillow partner.

If you sleep on your side A firm pillow provides height and support for your head and neck to keep your body nicely aligned.

If you sleep on your back A medium pillow gives gentle support and keeps your head up without pushing it forward, keeping to the natural curve of your neck and spine.

If you sleep on your front A soft pillow that's relatively flat will help make sure your head and neck aren't strained.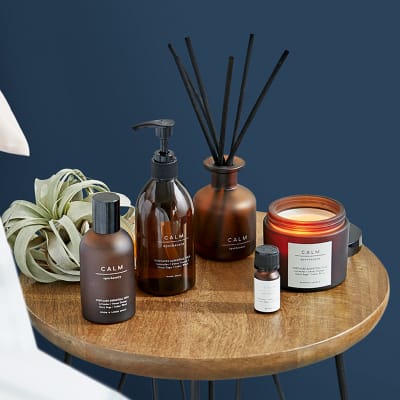 Chill out
There's real science behind the power of a relaxing bath before bed. Although you don't realise it, the body prepares itself for sleep by cooling down slightly first. Warming up for 20 minutes in the tub then getting out forces the same drop in temperature, tricking your body into sleep-ready mode.

Supercharge the effects by adding a glug of bath oil or bath salts laced with stress-busting notes of lavender or jasmine and create a cosy ambiance with a soothing scented candle or room fragrance. Bliss!

Find your comfort zone
We spend one third of our lives in bed – so it's worth splashing out on some five-star comfort. It starts with choosing the perfect bedding, whether you go for luxurious plain Egyptian cotton or eye-catching prints and patterns. Don't miss our Comfortably Cool range, which actively moderates your temperature for an unbroken night's sleep.
Pick the perfect pyjamas: pure cotton nightwear doesn't just feel soft next to your skin, it's also breathable. If you feel the chill, our dressing gowns and cosy loungewear will help you stay toasty.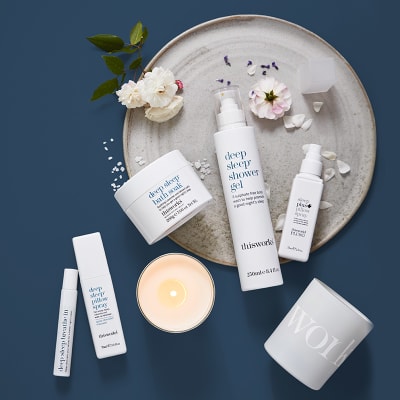 Fall asleep faster
If feather-light sleeping habits run in the family and you have young kids, chances are counting sheep night after night isn't going to cut it. Our advice? Teach your little ones good sleep habits from an early age with help from This Works' award-winning sleep spray, safe for children aged three or over.
Mist over pillows before bedtime and let its blend of nature's most soothing and calming essential oils work dream-weaving magic. Not your average pillow mist, this wonder worker is proven to help you fall asleep faster and wake up more refreshed. You can even use it during pregnancy.

The snuggle is real
Duvets for days From a natural or synthetic filling to the tog rating, there are lots of factors to think about when buying a new duvet. We've covered all bases in our extensive range, making it easy to find your perfect slumber partner.

Don't forget your face Getting your beauty sleep isn't just about how many zzzs you catch, but what you put on to supercharge its revitalising effects before you go to bed. It's why customers can't get enough of our bestselling Formula Absolute Ultimate Sleep Cream.

Dream duvets Night creams