PICK THE RIGHT SHADES
FOR YOUR FACE SHAPE
Whatever your face shape, we reveal the right style of sunglasses to make you look great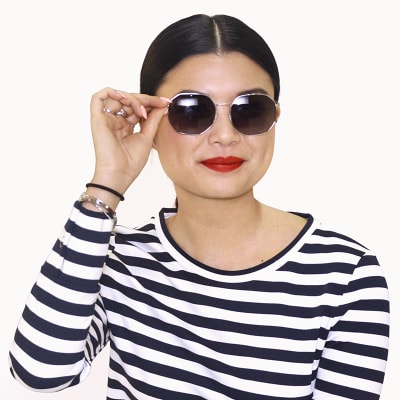 Face shape: round
A gorgeous circular face looks great with a pair of angular sunglasses, such as these hexagonal shades, which are cool and contemporary. Square shapes also work well. Avoid anything too round, as the overall effect will be too spherical.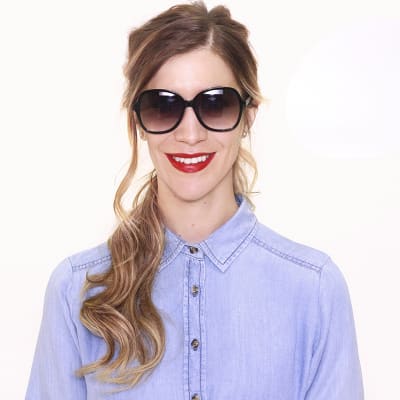 Face shape: long
If you have an elongated face, choosing shades is all about adding width, which is why this bold, oversized pair are a strong choice. Steer away from narrow or round shades, which are unflattering on a long, slender face.

Face shape: heart
This delicate face shape looks fabulous with a glamorous pair of cat-eye of sunglasses. A bold frame also works particularly well on a heart-shaped face. Avoid semi-rimmed designs and aviator shades, which will make the top of your head look wider.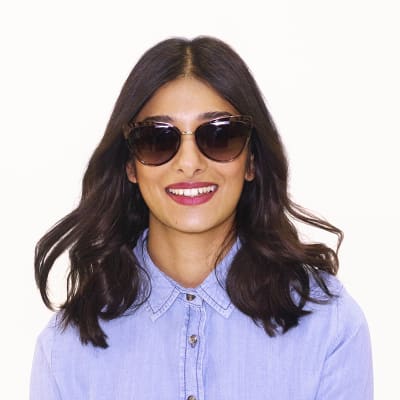 Face shape: oval
If you have an oblong face, then lucky you – you can get away with pretty much any sunglasses! Experiment with fun designs such as this chunky frame with an eye-catching tortoiseshell print.