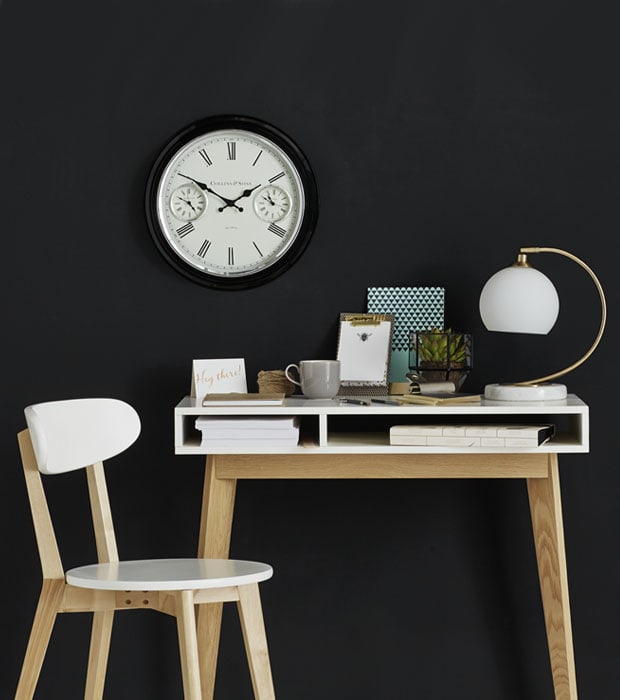 Smart ideas for your study
Your workspace should inspire you – whether it's a serene, minimal sanctuary or a lively creative hub. From space-saving tricks to decorating ideas, here's how to create a study that works for you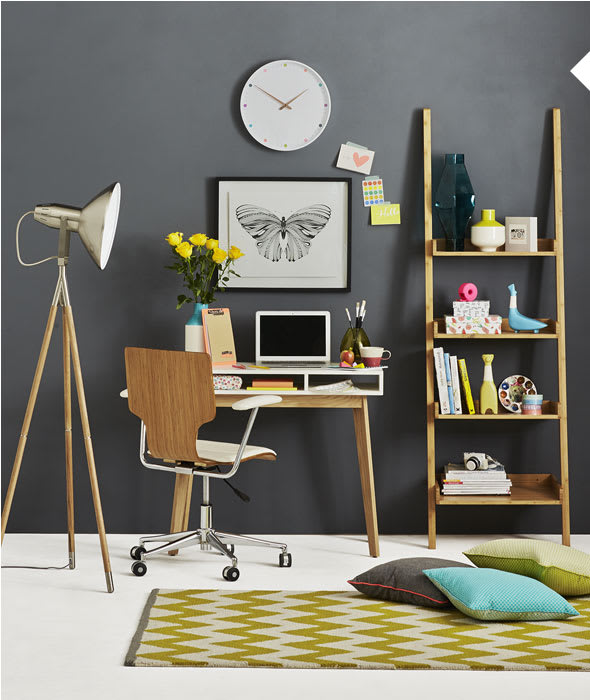 The creative space
Nurture your artistic side with bright colours and graphic prints; choose two or three shades to keep the look cohesive. Bold accessories work best with simple, clean-lined furniture – this Bradshaw desk and bamboo chair come in a cool two-tone finish. Unusual storage ideas, such as keeping pens or paintbrushes in a coloured glass vase, will give your space an original edge. Add fresh flowers or indoor plants to lift your mood and boost creativity.
Shop now
"Choose BRIGHT
accessories and prints
in two or three hues"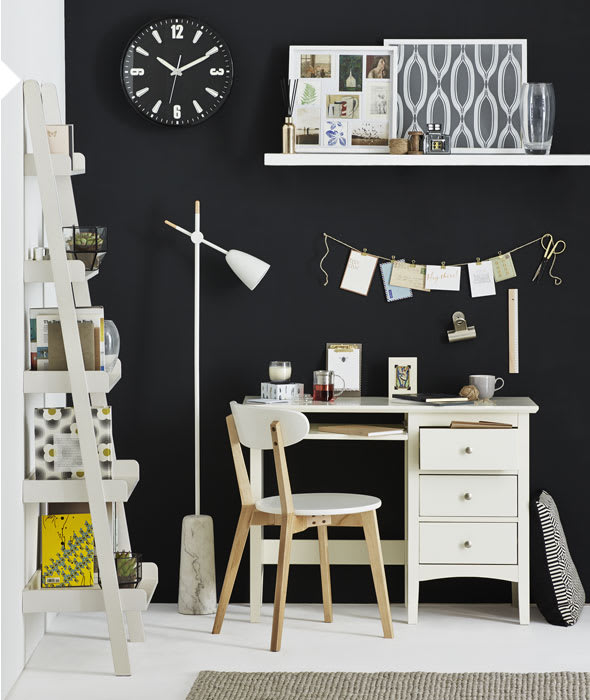 The compact corner
Whether it's a box room or part of your living area, a smaller space means storage is key: this Hastings desk has built-in drawers and a slide-out keyboard shelf. Open ladder shelving gives a light, airy feel, while wall storage frees up floor space. To keep your desk clear, nail oversized bulldog clips to the wall for organising paperwork, or hang strings of memos using mini wooden pegs. A plain, simple scheme creates the illusion of a bigger room.
Shop now
"Built-in DRAWERS
make a smaller room
feel more spacious"