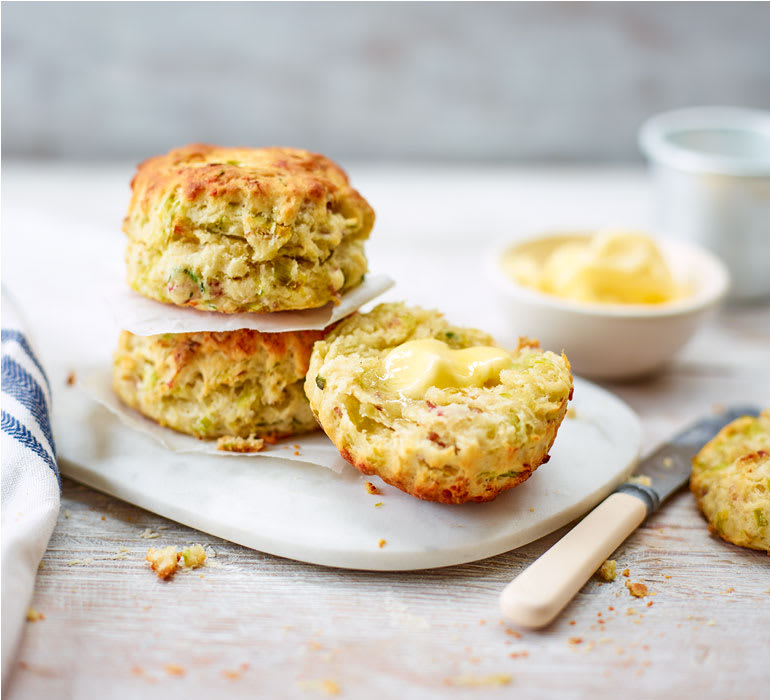 Afternoon tea scones
Whip up buttermilk scones in just 30 minutes with our new ready-made mix. Rosie made hers extra special with buttery leeks, crispy bacon and creamy gruyère cheese.
Rosie says: "I'm spontaneous when it comes to cooking, but you can't do that as much with baking, as it's more scientific. These pre-measured packets take away the anxiety we all get, like worrying you've mis-measured an ingredient. You have all the hard work done for you so you're free to get creative."
"Try CHEESY scones
for afternoon tea
or breakfast"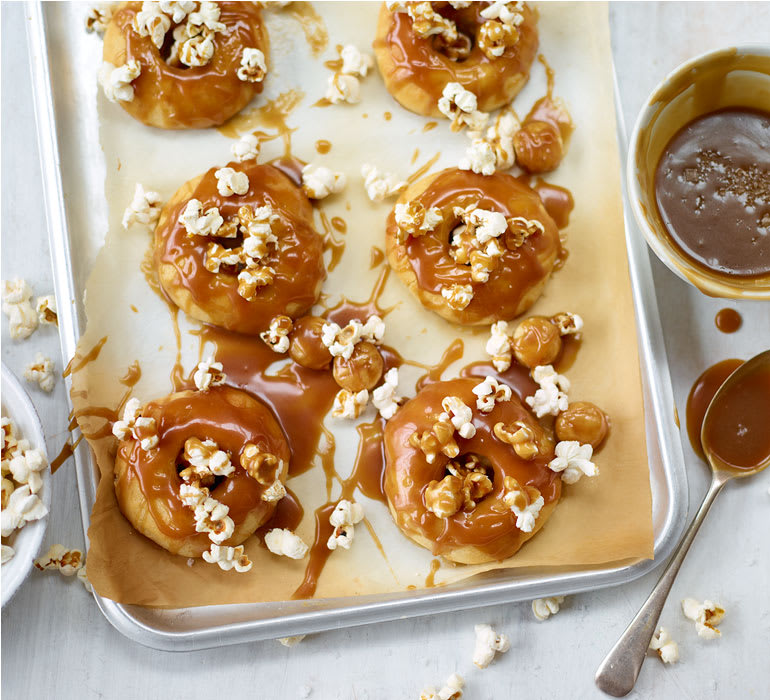 Do-it-yourself doughnuts
Doughnuts aren't something many people would think to do at home, but our handy oven-bake mix means you can make a batch with minimal fuss and no deep fat fryer. For added wow factor, try Rosie's recipe with salted caramel popcorn.
Rosie says: "These are a real crowd pleaser – there's something about crunchy corn slathered in caramel that's indulgent and naughty and, combined with the soft and chewy baked doughnut, it's irresistible."
"TEMPT guests with
this light take on a
fairground snack"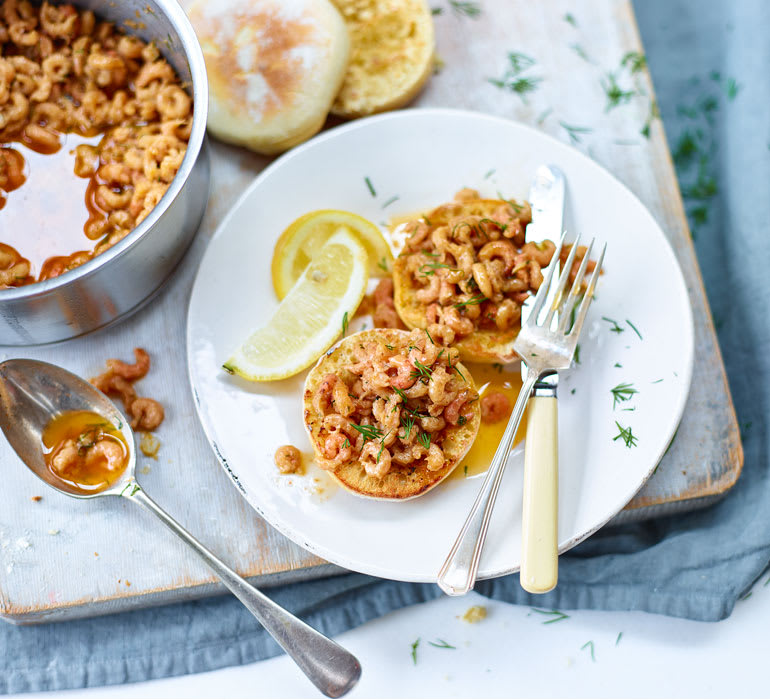 Make-at-home muffins
There's no better indulgence than a toasted English muffin dripping in butter – unless you take it to the next level with sweet and spicy potted shrimp, cayenne pepper, lemon and freshly grated nutmeg, that is.
Rosie says: "English muffins are such a lovely thing to make. My family have always had ours with potted shrimp swimming in spiced butter, which is where I got the inspiration for this recipe."
"This RECIPE is a great
dinner party starter"