NEW ARRIVALS: SPRING-IN-YOUR-STEP FASHION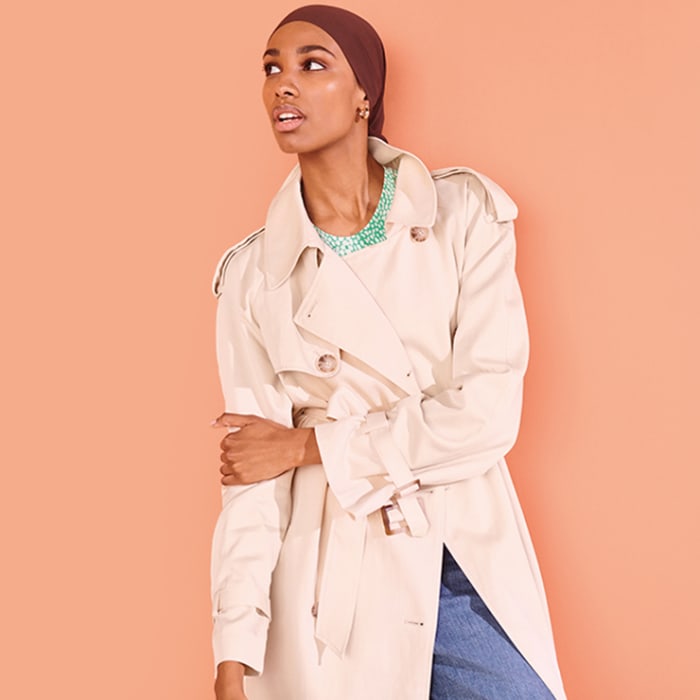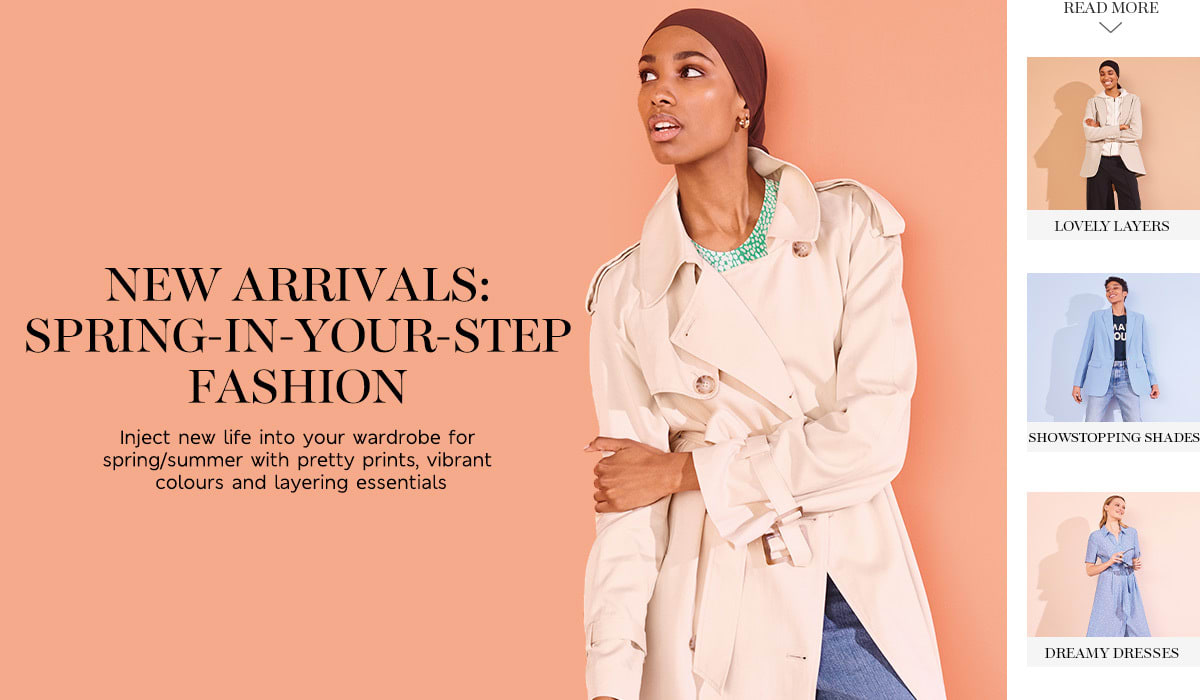 Inject new life into your wardrobe for spring/summer with pretty prints, vibrant colours and layering essentials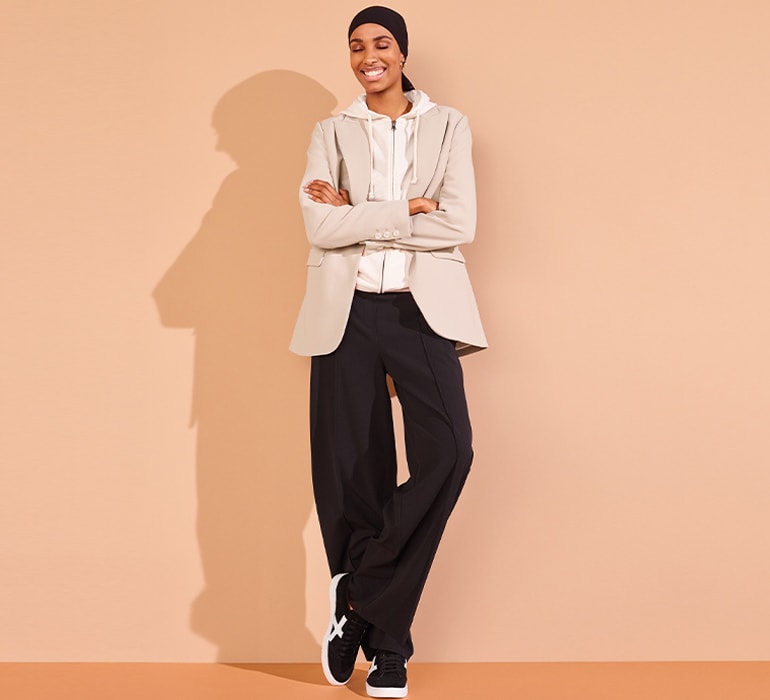 Stay warm with lightweight layers
We might not be basking in the Med this summer, but there's still plenty of fun to be had – it's just a case of being prepared for what the UK weather has to throw at us. A trusty trench is great at this time of year – light enough to pop in your bag or carry without bother, it'll still wrap you up in warmth when the temperature turns. Blazers are another al fresco dining staple, and the trend for layering them over hoodies is particularly welcome as it allows you to show off a statement bottom half – a pair of wide-leg trousers or printed skirt, for example – while still staying cosy on top.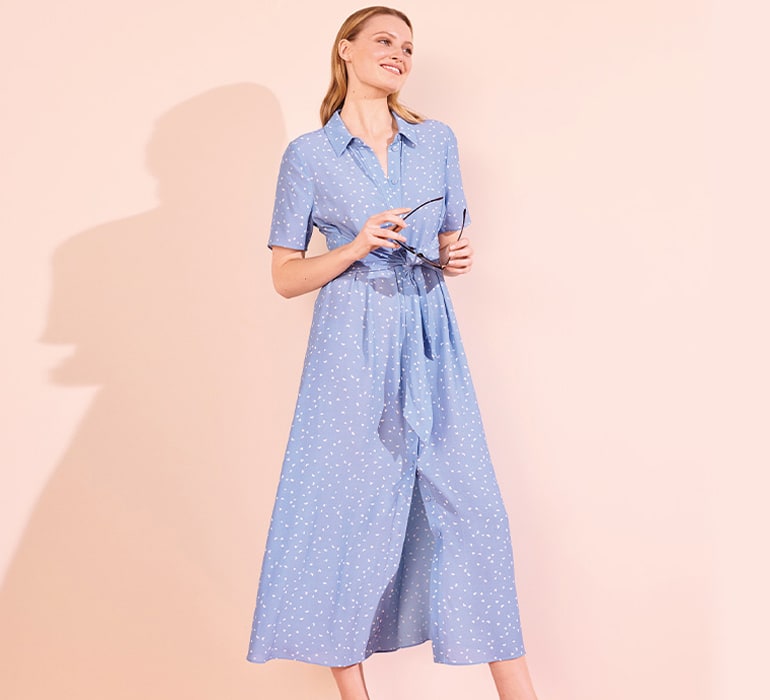 Choose mood-lifting colours
You may be jumping for joy at the thought of getting out and about again, but how about dressing for joy? Embrace summer with a rainbow-inspired palette, whether that's a sky-blue blazer worn over a slogan tee, or a fabulous printed dress in vibrant emerald. An easy way to brighten up your wardrobe comes via our wide range of T-shirts, or, if you're feeling daring, what about a punchy pair of trousers? Nothing like shaking off grey days with an injection of colour, after all.