YOUR CHRISTMAS
MENU, SORTED

This is not just Christmas food. This is M&S Christmas food. Discover this year's top picks from deputy food editor Olivia Ferguson, and get set for your most magical (and delicious) festive season yet
Star salmon
Dive into our new Collection ultimate smoked salmon platter – with citrus and dill-smoked Scottish salmon, honey-roast hot-smoked salmon pieces and a dill cream cheese and caper berries, it's perfect for sharing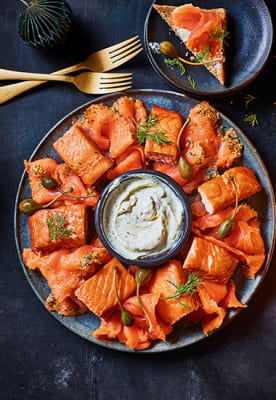 The seriously tasty stack
Looking for a fuss-free veggie starter that everyone will love? Serve up these elegant butternut and ricotta stacks, topped with roasted butternut squash, kale and pumpkin seeds and served with a wine sauce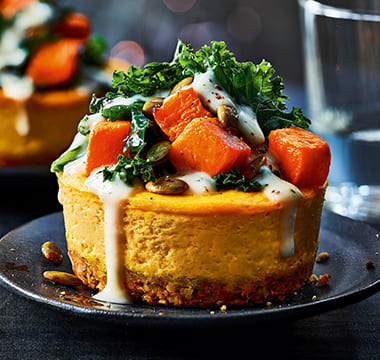 The top-notch turkey
Make cooking and carving a doddle with our perfect turkey crown. It's wrapped in oak-smoked bacon and comes with goose-fat butter, a bouquet garni and a pork, chestnut, cranberry and sloe gin stuffing for unbeatable flavour.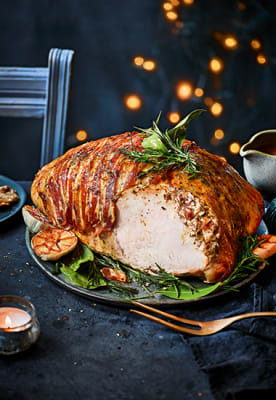 Slow-cooked to perfection
Our slow-cooked whole turkey crown is topped with pork and cranberry stuffing and wrapped in bacon. Plus, it takes half the time that a traditional turkey takes to cook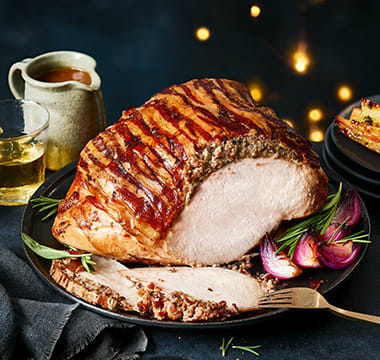 Prized pork
Our Collection ultimate pork crackling joint is salt-matured and deeply scored for the crispiest crackling. Plus, there's an umami flavour bombe to mix with the meat juices for a mouthwatering jus
Upgrade your spuds
Add a little luxury to the big-day feast with our Collection potato dauphinoise – Maris Piper potatoes in a creamy sauce, topped with emmental and mature cheddar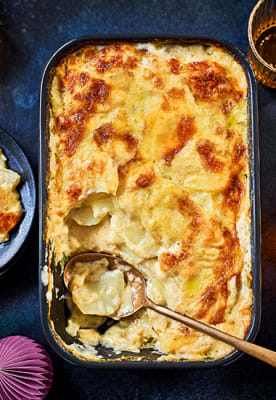 Roll up, roll up!
Great for post-Christmas get-togethers and buffets, our sausage roll garland stars British outdoor-bred pork, sage and caramelised onions, all wrapped in golden all-butter puff pastry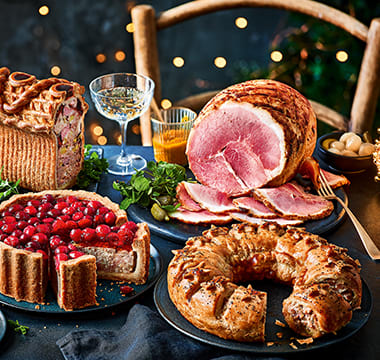 Colin's got his skates on
Colin fans, look this way! Our "get your skates on" Colin the Caterpillar cake is filled with chocolate buttercream, covered in milk chocolate and finished with fabulously festive edible decorations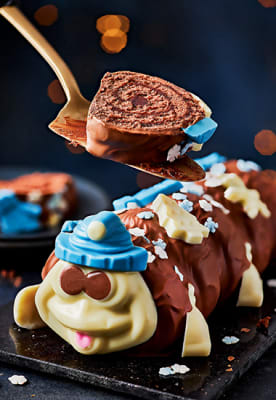 The picture-perfect pud
End your festive feast on a sweet note – try our chocolate mousse pine cones with chocolate sauce centres, dipped in dark chocolate and finished with a dusting of sugar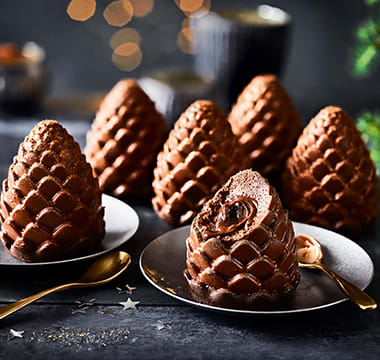 Crackling chocolate logs
Our seriously indulgent crackling logs are made with chocolate sponge and filled and topped with a velvety smooth chocolate ganache. The finishing touch? Popping candy chocolate bark and glistening popping candy embers