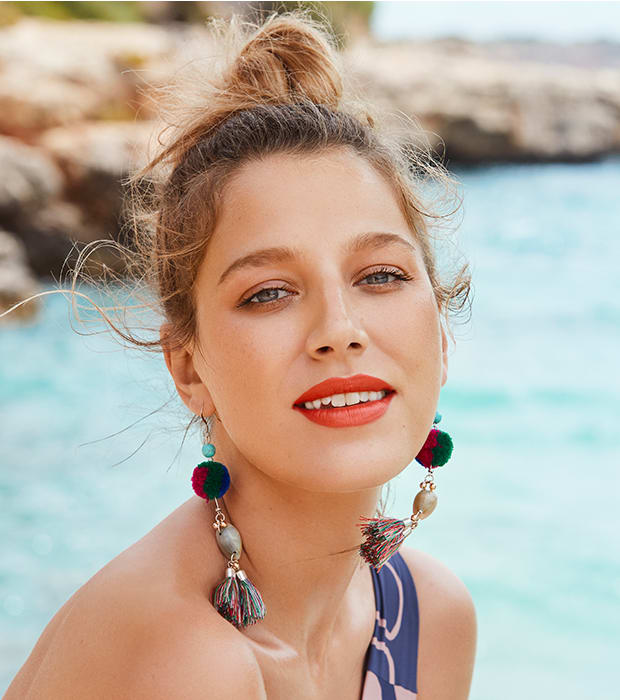 We asked A-list hair stylist Ben Cooke to reveal his ultimate holiday heat- and humidity-proof hairstyles – quick, simple and sexy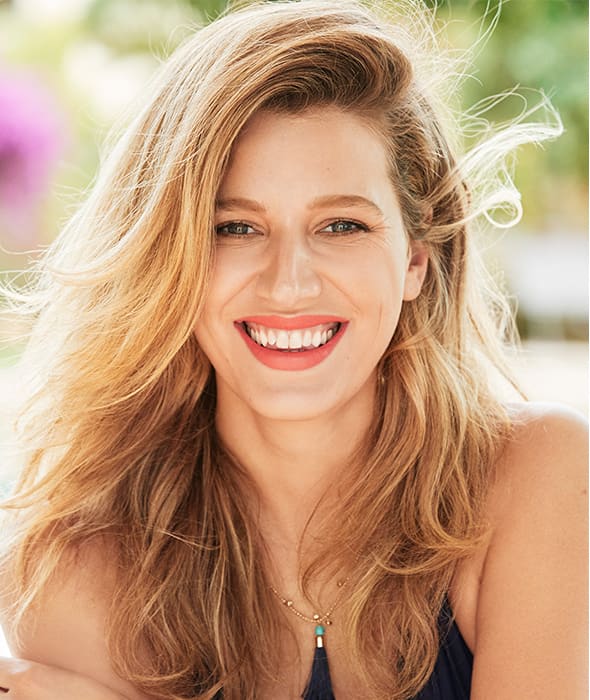 The top knot with a secret surprise
When the temperature goes up, so should your hair. "The beauty of a top knot is that it keeps everything off your neck – just the ticket when you need to keep cool," says Ben. "Scrunch some texturising spray into the lengths then twist into a knot. Or apply a conditioning treatment before you throw it up so the product bakes into your hair during the day."
Placement of your knot is everything – if you have a long face, Ben suggests fixing it further back, but if your face is wider then pop it right at the top to balance out your features. "By the time you let your hair down, you'll have big, beachy waves that look stunning, without needing to faff around with a hairdryer," says Ben.
"Team your waves with a deep side parting – be bold and go deeper than you would at home. Holidays are about having fun with styles you don't always have the time or confidence to try at home."
Braids with benefits
When you're splashing about in the pool or sea, a ponytail isn't enough to stop hair from getting in a tangle. For added holiday flair, try side braids – a beach-savvy style that keeps locks secure from root to tip. "Essentially it's just a French plait, but in very fine sections that go over rather than under to give it a fashion edge. There are lots of videos on YouTube that will help you perfect your technique," says Ben.
"Key to keeping this look grown-up and chic is to start plaiting high up so you can see the braids from the front," he explains. "Take time to make a really clean centre parting. If you feel it's too exposed, you can gently ruffle the braids with your fingers to loosen them off later."
For bonus points, when the plait comes out you'll have super crinkly hair that's ready to wear.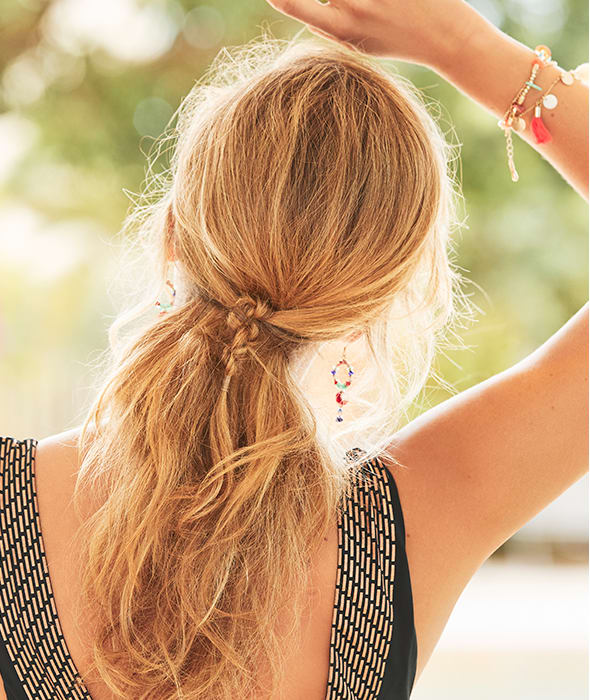 Prettify your ponytail
Balmy nights are perfect ponytail weather – but adding a pretty micro plait takes the look to new levels of gorgeous. "A little frizz around your ponytail adds to the charm of this look, but pulling back two sections at the side helps control the shape if humidity levels run high," Ben says.
Take two decent sections of hair from behind your ears and pull them up to meet in the middle at the back, then tie into a knot. Repeat the knot three more times. The finished look may hold on its own, or secure it with a tiny clear elastic band.
"Dust hair powder on the top of your head and through the length of your ponytail – work it in with fingertips to add volume and absorb any excess oil, then finish with a mist of shine spray." Easy.